Recent Conflict between Andrew Cuomo and Chris Cuomo:
The Cuomo brothers have been always together and supportive of one another. But, very recently, an interview taken by Chris Cuomo with Andrew Cuomo made all of us scratch our head. At the end of the show, there was a slight conflict between the brothers which actually changed the entire topic from the Coronavirus crisis to their family matter. According to Chris, his brother has been doing absolutely great in the current pandemic. His works have been very respectable and he loves what his brother does always.
But, Andrew added that he didn't like Curfew because their father, Mario Cuomo had tried to have a curfew for him. In the middle of the talk, Chris interrupted him by telling him that it was the least of his problems. This was just the initial part of the conflict between them as Chris fired him with another statement asking him to call mom and reminding him that there's always time to call mom no matter how busy you are. Andrew didn't believe his words as according to him, he had already called mom before coming to the interview.
According to Andrew, he is the favorite son of his mother and even argued that she preferred him over Chris. This disappointed Chris and it definitely seems they are having some problems in their family. However, the brothers looked as if they were joking but the joke never comes out in front of the media until and unless if there is actually a problem.
Where are all the Cuomo Family Members now?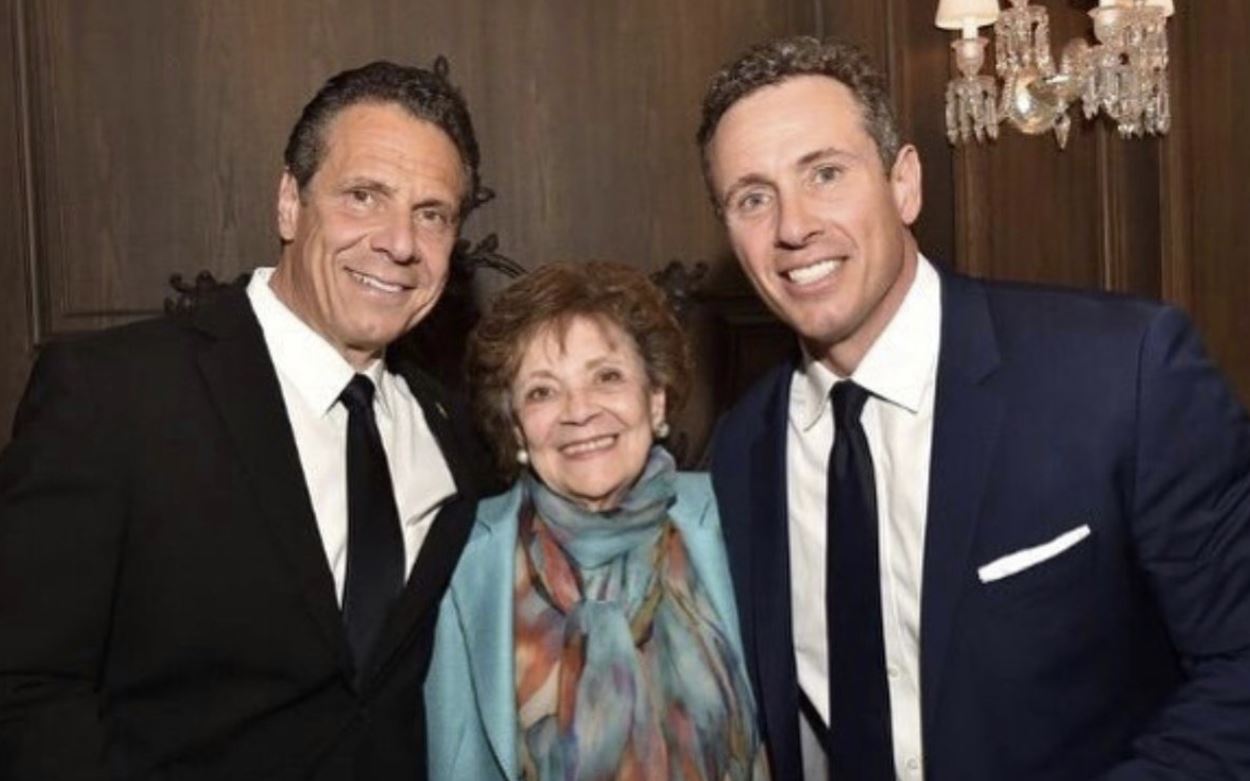 Andrew Cuomo is currently serving as the 56th governor of New York. He actually followed the footsteps of his father, Mario Cuomo who served as the 52nd governor of New York. Mario died on January 1, 2015, due to heart failure. Although he is now dead, his wife Matilda Cuomo is still alive and has remained a strong woman advocate for her whole life.
Andrew has four siblings- Chris Cuomo, Margaret I. Cuomo, Maria Cuomo Cole, and Madeline Cuomo and all of them are living their own life currently. His only brother, Chris Cuomo is a CNN journalist who is currently living with his wife Cristina Greeven Cuomo and three children- Bella Cuomo, Carolina Regina Cuomo, and Mario Cuomo in their home in Queens.
Then and now. It's incredible how quickly time passes by… pic.twitter.com/Db175BK6YX

— Andrew Cuomo (@NYGovCuomo) May 7, 2020
Andrew's sister, Maria Cuomo Cole is now a popular film producer while his other sister, Margaret Cuomo is a professional radiologist. He also has another sister named Madeline Cuomo who is a popular American attorney, besides it, not much is known about her. All we know is that the Cuomo family have been living their own life separately and have not been living together. Talking about Andrew, he has been currently residing in the New York Executive Mansion. Though Andrew split with Sandra Lee in September 2019, still they are in touch. They were together for 14 years but now Andrew is a bachelor. He has three daughters from his previous wife Kerry Kennedy. Their oldest daughter is Michaela Cuomo, while Mariah Kennedy Cuomo and Cara Kennedy-Cuomo are twins.
Also read: What is the ex-girlfriend of Andrew Cuomo, Sandra Lee doing?
Also read: Twin sisters Cara Cuomo and Mariah Cuomo have tested positive Coronavirus (COVID-19)?
Chris Cuomo and his family members recover from the COVID-19:
After battling a month suffering from the deadly disease, Chris Cuomo announced that he has tested negative. He believed himself as lucky as he has both the short-term as well as long-term antibodies. Even Andrew Cuomo was happy to hear the news as he even spoke positive things about his brother. Andrew had a belief that Chris would eventually battle the virus and this has actually been true. There was news that his wife, Christina Cuomo, and 14-year-old son, Mario were also tested positive. But now, all the three have battled it out and are having further medications at home. The Cuomo family is now safe and will definitely be more focused on their health conditions in the coming days as the crisis is still prevalent in the United States.
Also read: Andrew Cuomo's relation to Donald Trump & his steps for COVID-19