Last updated on March 24th, 2020 at 06:35 pm
Cara Kennedy Cuomo is the daughter of New York Governor Andrew Cuomo and his Ex-wife Kerry Kennedy who is the daughter of Robert F. Kennedy. Cara and her sister Mariah Cuomo are twins. They have a younger sister Michaela Cuomo who is studying in a private Ivy League college Brown University.
Cara Cuomo is now studying in Harvard University and is a great athlete. According to her Harvard College Profile she helped her Harvard Team in 7th place finish as a crew. She served as a crew in both B-division and A-division boat Crew. She was also crew in Mike Horn Trophy Team Race.
Before being enrolled in Harvard she had earned four varsity letters in skiing. She was a captain as senior. She was good at field hockey and water polo and her team was class A NEPSAC champions back-to-back.
Her twin sister Mariah Cuomo also enrolled in Brown University. Cara's relationship with her sisters and her dad is good. Not only that but she has a good relationship with Sandra Lee who is her father's celebrity girlfriend.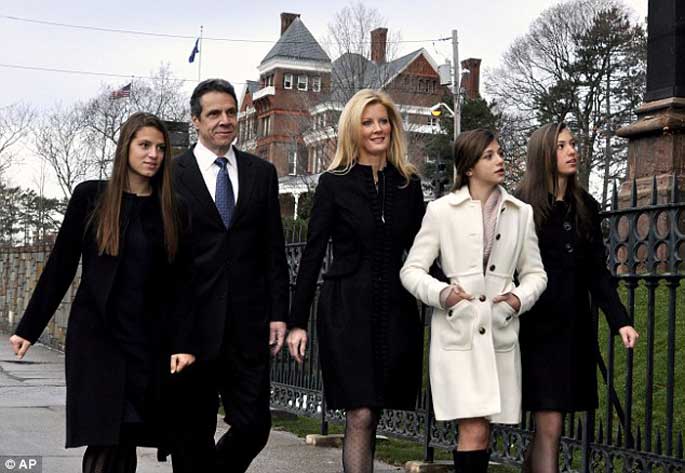 Andrew Cuomo and his Ex-wife are battling for years on child support. The tuition fees of their daughter is nearly $180,000 a year. Kerry Kennedy cannot pay all the tuition fee alone so she wants her ex to pay his share. Cara's fees in Harvard is more than $60,000 alone.
After divorcing with Kerry the relationship between the Cuomo and the Kennedy Clan hasn't been good. It's been said that Cuomo always disliked the gathering of Kennedy family and only accepted the invitation if it's covered by media.
According to the latest update, her father Andrew Cuomo governor of New York has announced that one of his daughter has been tasted with COVID-19 positive. But he hasn't disclosed the name and the family is kept in isolation.
Also read: Twin sisters Cara Cuomo and Mariah Cuomo have tested positive Coronavirus (COVID-19)?