Quick Info about Bill de Blasio
Full Name

Bill de Blasio

First Name

Bill

Middle Name

de

Last Name

Blasio

Born Name

Warren Wilhelm Jr.

Birth date

08/05/1961

Birth Place

Manhattan, New York City

Height

6 ft 5 inches

Zodiac Sign

Taurus

Nationality

American

Ethnicity

White

Profession

Politician

Wife

Chirlane McCray

Net Worth

$2.5 million

Age

59

Dating

NA

Engaged

NA

Sibling

Donald Wilhelm and Steven Wilhelm

Parents

Maria Angela and Warren Wilhelm

Facebook

https://www.facebook.com/bill.deblasio

Twitter

https://twitter.com/BilldeBlasio
Bill de Blasio is an American politician who is currently the 109th Mayor of New York City since January 1, 2014. He was also the 3rd ever the public advocate of New York City from January 1, 2010, to December 31, 2013. And also a member of the New York City Council from the 39th district from 2002 till 2009.
Early Life: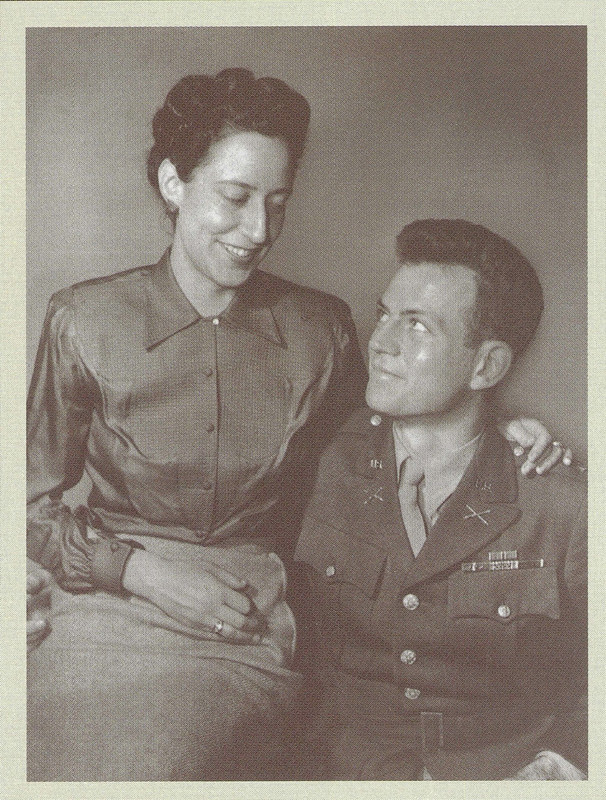 Bill de Blasio was born as Warren Wilhelm Jr. on May 8, 1961, in Manhattan, New York City, USA. He is the third-born child of Maria Angela and Warren Wilhelm. His other two siblings are- Donald Wilhelm and Steven Wilhelm. Though his name was Warren, he was called Bill or Billy since childhood. His mother was an Italian and Bill wanted to serve as an Italian. So, he ended up keeping his surname as de Blasio. He formally adopted that name in December 2001. His father abandoned them after being very heavily engaged in alcohol. When Bill was 18, his father committed suicide after suffering from lung cancer. Their mother took care of all children. He traveled along with his parents to settle in Cambridge, Massachusetts when he was just five years old.
He attended a kindergarten school as soon as they started living in Massachusetts. Bill de Blasio completed his high school studies from Cambridge Rindge and Latin School in 1979. He completed his BA degree in Metropolitan Studies from New York University. Later, he received his master's degree in International Affairs from Columbia University's School of International and Public Affairs.
An issue with Donald Trump:
Bill was one of the candidates for the 2020 Presidential Election. But he ended his campaign after being unsuccessful in qualifying for the third round of debates. Hearing such news, president Donald Trump made fun out of the mayor by trolling in different media. Bill de Blasio also replied back and provided hate statements. Since then, the two do not share a good relationship with one another.
Career:
Bill de Blasio worked for many organizations and served in many programs in his early career like New York City Department of Juvenile Justice, as a political organizer by the Quixote Center in Maryland, the Sandinista National Liberation Front, Nicaragua Solidarity Network of Greater New York, and also as a volunteer coordinator for David Dinkins' mayoral campaign. He was elected as the New York City Council in 2002 and served until 2009. Later, in 2010, he was elected as the New York City Public Advocate and served until 2015. His tenures included affordable housing, campaign finance, and education.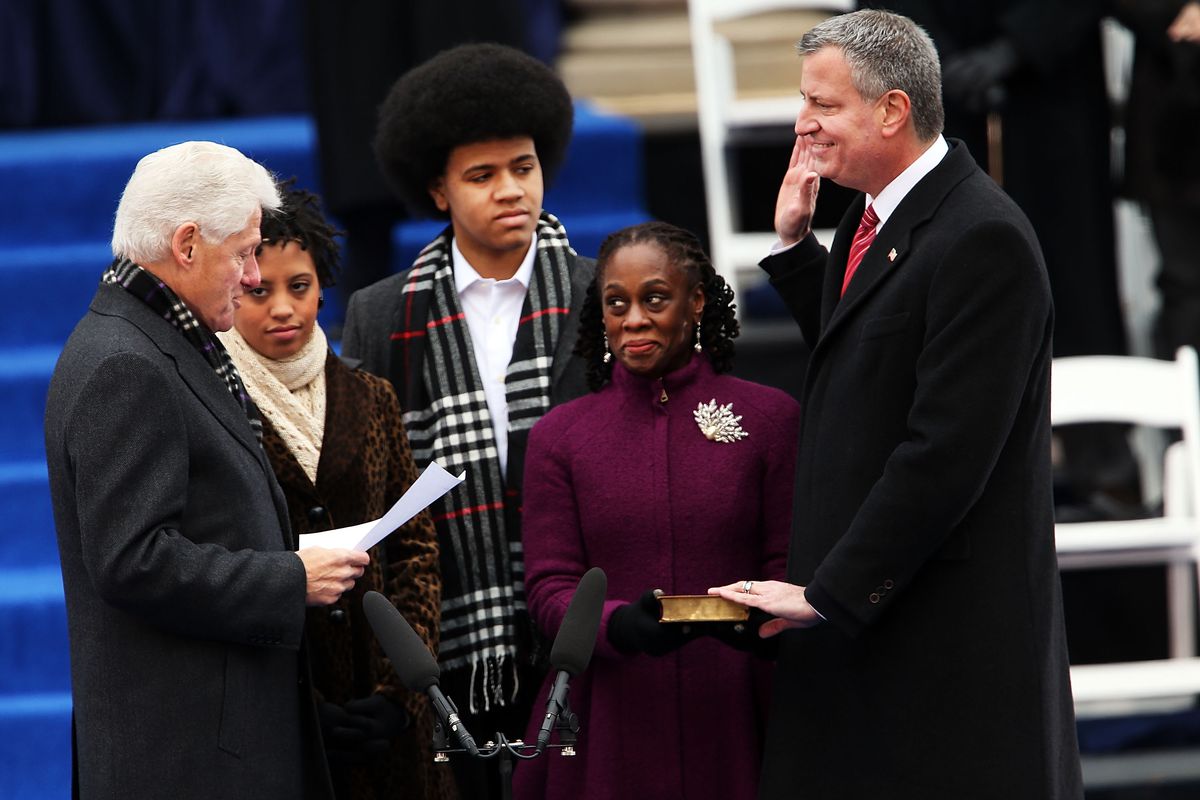 Amongst, he was elected the mayor of New York City in 2014 and is serving since then. His tenures as a mayor included the 9/11 attack, affordable housing, charter schools, environmental issues, Israel, marijuana legalization, Mohel disclosure rule, NYPD Relations, technology and innovation, transportation, and universal pre-kindergarten. On May 16, 2019, Bill de Blasio announced that he would run for this year's Presidential Election. Unfortunately, he couldn't be selected for the third debate, and thus, he left the campaign on September 20, 2019.
Personal Life: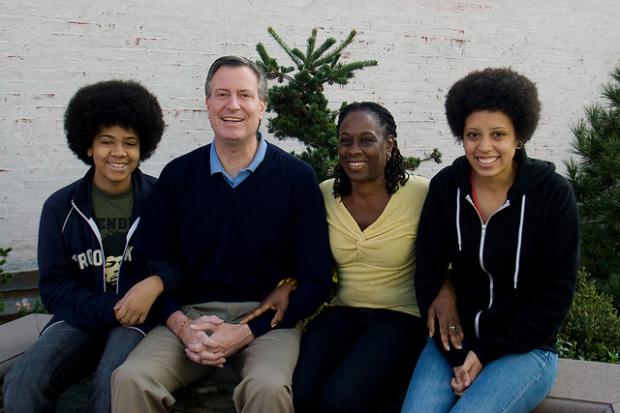 Bill de Blasio married Chirlane McCray in the year 1994. She is a social activist as well as a poet. They first met while both of them were working for Mayor Dinkins' administration. The couple shares two children- Dante and Chiara. Dante graduated from Yale University in 2019 while Chiara is currently studying at Santa Clara University. The family currently lives in the Gracie Mansion along with his sweet family.
Net Worth:
The estimated net worth of Bill de Blasio is approximately $2.5 million. His wife, Chirlane McCray's net worth is approximately $1 million. The couple has a total net worth of nearly $3.5 million. Their source of income is mostly from politics. Chirlane also earns from writing poems.
Facts:
Bill de Blasio believes in spiritual life rather than religion.
He loves to promote Italian culture which is the reason why he regularly attains interviews and press conferences giving his speech in Italian.
He is regarded as the tallest mayor in the history of New York City.
Bill de Blasio is a huge animal lover and he has even donated money to many animal clubs and organizations.
He is very health conscious which is why he attends a gym in Brooklyn.