Quick Info about Margaret I. Cuomo
Full Name

Margaret I. Cuomo

First Name

Margaret

Middle Name

I.

Last Name

Cuomo

Born Name

Margaret I. Cuomo

Birth date

29/03/1955

Birth Place

New York, USA

Nationality

American

Ethnicity

American

Profession

Radiologist, Author, Philanthropist, Advocate, & blogger

Net Worth

Under review

Age

65

Sibling

Maria Cuomo Cole, Madeline Cuomo, Chris Cuomo, and Andrew Cuomo

Parents

Mario Cuomo and Matilda Cuomo
Last updated on April 19th, 2020 at 09:39 pm
Margaret I. Cuomo is a popular American radiologist. She is also actively involved as an author, philanthropist, advocate, and blogger mostly related to cancer prevention.
Early life:
Margaret I. Cuomo was born on March 29, 1955, in New York, USA. She is the eldest daughter of Mario Cuomo and Matilda Cuomo. She has four siblings – Andrew Cuomo, Maria Cuomo Cole, Madeline Cuomo, and Chris Cuomo. Margaret I. Cuomo completed her high school studies from Jamaica Estates. In the year 1973, she completed her graduation from The Mary Louis Academy. Later, she completed her Bachelor's degree from St. John's University. Margaret received an MD degree from SUNY Downstate Medical Centre in the year 1981.
Career:
Margaret I. Cuomo started her professional career as a radiologist at North Shore University Hospital in Manhasset, New York. She specialized in CT, ultrasound, MRI, and other interventional procedures with much dedication in the diagnosis of cancer and AIDS.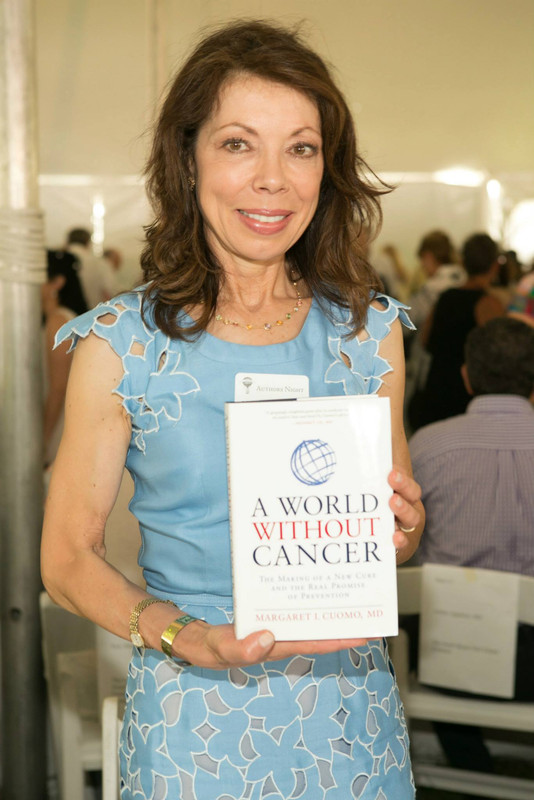 As an author, Cuomo published a book named 'A World Without Cancer: The Making of a New World' and 'the Real Promise of Prevention'. This book was published by Rodale in 2012. She remains a huge contributor to WebMD.
Cuomo is one of the members of the Medical Review Board of the Huffington Post and Princeton University Advisory Council. She was enlisted as one of the members of the National Advisory Board of Concordia Language Villages in 2007. Cuomo also served as a vital member of the board of lesscancer.org from 2013 to 2016.
Personal Life:
Margaret I. Cuomo has been married twice. Her first marriage was with Peter Perpignano on October 10, 1982. The couple share one child named Christina Cuomo Perpignano. Cuomo remarried Howard Simon Maier on February 20, 1994, and have a daughter, Marianna Cuomo Maier.
Net Worth:
The estimated net worth of Margaret I. Cuomo remains unknown. However, her source of income is believed to be her current profession as a radiologist as well as her widely read blogs. It is believed that Margaret has a house in New York City where she resides with her husband and daughter.
Facts:
Margaret I. Cuomo is a democrat.
She is known as the founder of The Italian Language Foundation in the USA.
On May 18, 2013, she received an honorary Doctor of Science degree from Dowling College after her commencement speech.
She was awarded the very prestigious "Commendatore dell' Ordine Della Stella Della Solidarietà Italiana" by the president of Italy in 2011.
Cuomo is active on Twitter and has over 2600 followers.