Quick Info about Madeline Cuomo
Full Name

Madeline Cuomo

First Name

Madeline

Last Name

Cuomo

Born Name

Madeline Cuomo

Birth Place

New York

Nationality

American

Ethnicity

American

Profession

Lawyer

Age

56

Sibling

Margaret I. Cuomo, Maria Cuomo Cole, Chris Cuomo, and Andrew Cuomo

Parents

Mario Cuomo and Matilda Cuomo
Last updated on April 19th, 2020 at 09:36 pm
Madeline Cuomo is a popular American attorney. She is a specialist who is mostly engaged with matrimonial laws. She is mostly famous because of being one of the members of the Cuomo family. Since her family background is totally related to American politics, Madeline Cuomo has also been engaged in many political things since the starting point of her career.
Early Life: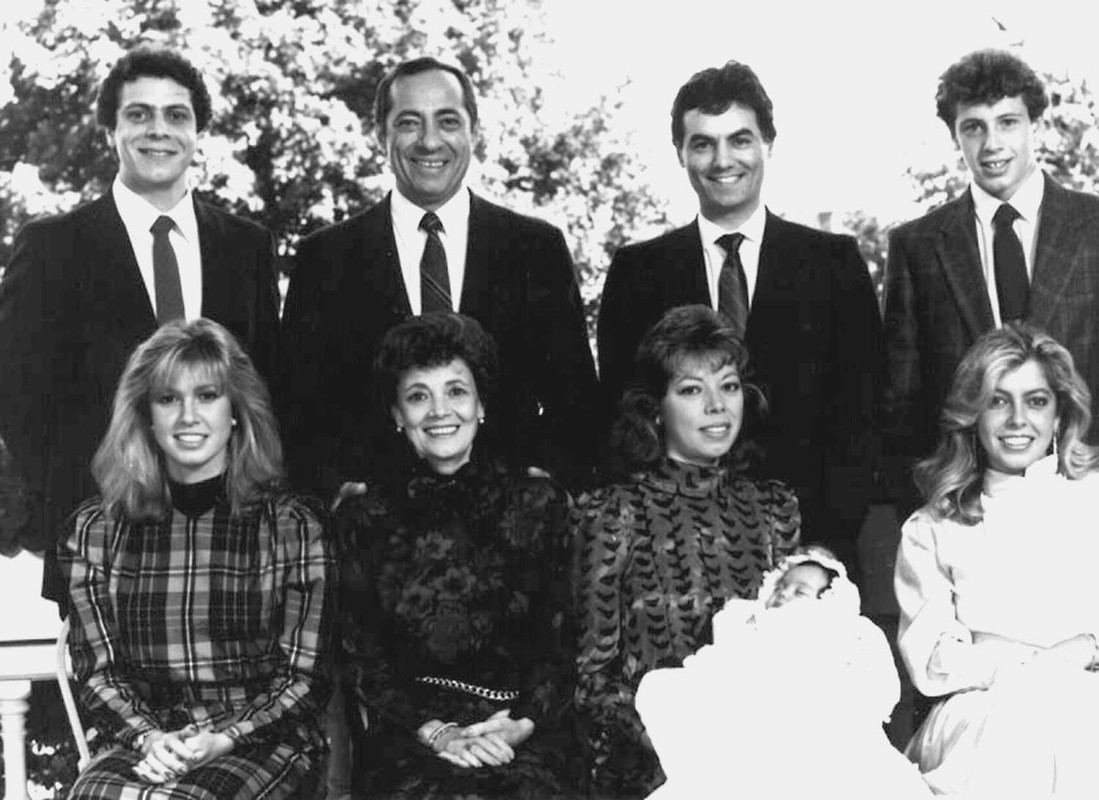 Madeline Cuomo was born in the year 1964, in New York City. And spent her entire childhood in New York. She is the daughter of Mario Cuomo and Matilda Cuomo. Her father was the 52nd Governor of New York. She is not the only child of her parents but has four siblings. They are Margaret I. Cuomo, Maria Cuomo Cole, Chris Cuomo, and Andrew Cuomo. She completed her graduation in Law from Albany Law School.
Career:
As a Matrimonial Lawyer, she mostly deals with the matrimonial relationships of people like marriage, divorce, and child custody. She isn't so popular like her other siblings. This is because she hasn't yet been involved in big issues of politics. She seems to be busy building her own career which she believes is important. Madeline loves to serve as a lawyer right now and has no intention of making trouble in American politics. She believes her brother, Andrew Cuomo is the right person to take these political matters in hand. If we see her career then, Madeline Cuomo is really doing a fantastic job which is enough for her living. It's not that Madeline Cuomo isn't in politics at all. After all, being a member of the Cuomo family, politics runs through her blood and she might make a surprise entry in American politics anytime soon.
Personal Life: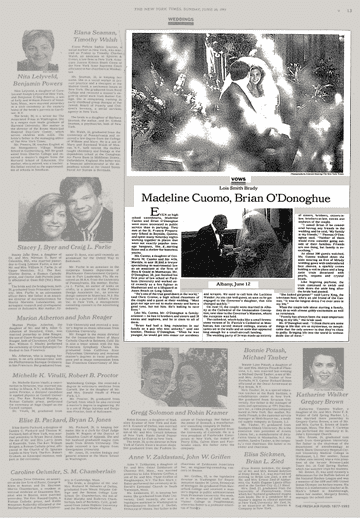 On June 12, 1993, Madeline Cuomo got married to Brian O'Donoghue. She was 28 years old when she tied the knot with the son of Justice James O'Donoghue and his wife Peg O'Donoghue while Brian was two years older than her. Brian was a former firefighter in Manhattan and also studied law just like Madeline Cuomo. Brian has never appeared in front of the media since the marriage and nobody knows how the couple lives and where they have been living. Also, their children's information hasn't been known.
Net Worth:
The estimated net worth of Madeline Cuomo hasn't been known yet. However, we know that she earns most of her money through her profession as a Matrimonial Lawyer. Her residence hasn't been known yet but it believed that she has been living very near to her siblings in New York.
Facts:
Currently, Madeline Cuomo has been supporting the Democratic Political Party.
It seems she isn't available on any social media.
She took part during Andrew Cuomo's campaign for Governor. She fully supports her brother and believes that he is the rightful Governor of New York.
Madeline Cuomo is the least famous personality in the whole Cuomo Family.