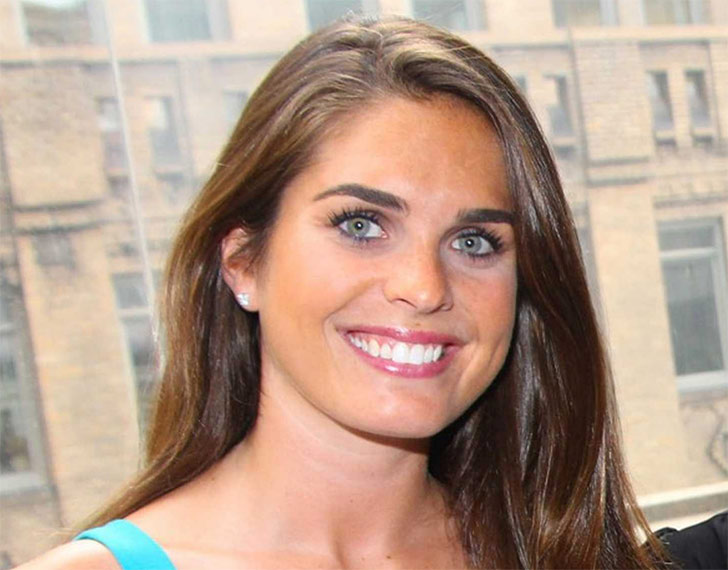 Hope Hicks is the press secretary for the Republican Party Nominee Donald Trump's campaign. She is one of the few women who Donald Trump allows in his political circle and she is also the youngest to be there. The 28-year-old former model previously worked for the Trump Organization until the Presidential Nominee hired her as the Press Secretary in early 2015.
The 28-year-old former model previously worked for the Trump Organization until the Presidential Nominee hired her as the Press Secretary in early 2015.
Currently, Hicks lives in a Trump apartment in New York City when she is not traveling. Other times she stays with her sister in Greenwich.
Early Life
Hope Hicks was born to Paul Hicks II and Caye Hicks in the wealthy suburb of Greenwich, Connecticut. She came from a well-off family and has a sibling Mary Grace.
Hope Hicks started her modeling career as she stepped her teens. She has done several modeling contracts for various brands and was also immensely popular for being the Ralph Lauren model. She has featured in magazines like The Washington Post, Marie Claire, and Cosmopolitan. In addition, she was on the cover of the famous novel "The IT Girl."
However, it was not at all planned to enter politics. Although in a recent interview Hicks quoted that in one of the Easter dinners while she was 12 she had casually mentioned that apart from modeling she has a sheer interest in politics.
She pursued her graduation from Southern Methodist University in Dallas where she played Lacrosse for four years consecutively. She was termed as a highly intelligent player who was very good while working in teams.
Professional Career
After graduating from college in 2012 Hope Hicks decided to get into Public Relation like in her family. Her father, Paul Hicks was a top executive at a PR Firm. He still works as the managing director of the Glover Park Group.
Hope Hicks entered the PR industry after graduating from Southern Methodist University. She started working in the hotel and golf division of Mr. Donald Trump's company for New York Publican relations firm Hitzik Strategies. She worked closely with the daughter of Donald, Ivanka Trump and that was when she was noticed by everyone amidst working for the fashion line. She worked there for two years until the Trump organization hired her as the director of Communication in 2014.
Association with Republican Party nominee Donald Trump
Following the short success at the end of the year, she was hired by the presidential nominee himself to work as the Press Secretary for the Donald Trump's presidential campaign.  Interestingly one of her first work was to issue statements in defense of his previous campaign manager Corey Lewandowski who literally harassed her at the workplace. Yet there was also news that the both of them were really good friends and secret lovers too.
The Donald fired Lewandowski later.
Hicks and Kellyanne Conway are now the most powerful women in the United States. Conway is now Counselor to the president. Also, Kellyanne's husband George T Conway is named as US Solicitor General.
Hope is one of the few younger women to be on the inside chain of Donald Trump and she works closely with him. Not just that Trump is so dependent on Hicks that she even dictates his tweets to him.
Hicks is perfect with her work and that is one of the biggest reasons why Donald Trump is so fond of her because she gets around 250 requests by people to meet The Donald but only she decides who will meet him and manage his professional political career very well. This is also one of the reasons Donald Trump insisted on hiring Hicks in the administration department should he win the elections in November 2016.
Boyfriend and Break Up
The demands and the hectic work schedule of the campaign caused the break up between Hicks and her longtime boyfriend of six years. The name of the boyfriend was not disclosed in the media, but she had very close relations with Corey Lewandowski too whom the Donald fired later after there were several banters with Hope Hicks
Comments
comments