Last updated on February 5th, 2017 at 02:02 pm
Donald John Trump is the 45th President of United States of America. He was the Republican Party nominee for President of the United States in this 2016 election. He is well known as an American Businessman, reality television personality and recently as a politician.
Mr. Trump is the chairman and president of The Trump Organization.
Birth and Education
Donald trump (b.14 June 1946) lived in Queens; NY was the fourth child of Mary Macleod and Frederick C. Trump. At the age of thirteen he was sent to New Military Academy by his parents, to cast his energy in the right path. As a child of his age he showed lots of potential and capability to achieve more. His potential was brought to light at the academy where he did socially and academically well and went on to become the rising star athlete. In 1964 when he graduated he had already became the student leader.
He later joined Fordham University where he studied for two years then transferred to Wharton School Of Finance at the University of Pennsylvania from where is got a degree in economics in 1968.
Influence
Trump was highly influenced by his father and wanted to continue in his father's footstep, but his aim was higher than his father. Before graduation also he used to help his father during his college breaks. By the time he graduated he chose to join his father's company Elizabeth Trump and Son.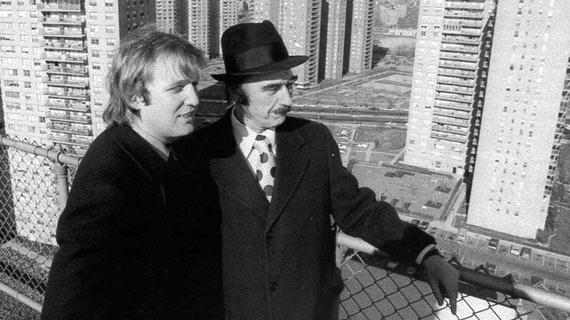 Career
In the 1971 Donald Trump was given control of his father's company which he renamed to The Trump Organization. During the same year he moved to Manhattan and made important connection with influential people. He engaged in bigger development extends and utilized appealing engineering structure to win public recognition.
His first breakthrough came in the year 1978 when he stuck a deal to build The Grand Hyatt Hotel to replace the aging Commodore Hotel. He went to build Trump Tower in 1983 by negotiating complicated terms and proved he was the best in what he was doing. Trump also acquired Taj Mahal Casino in Atlantic City, New Jersey which was opened in April 1990 which was named the most expensive casino, total cost of $1.1 billion.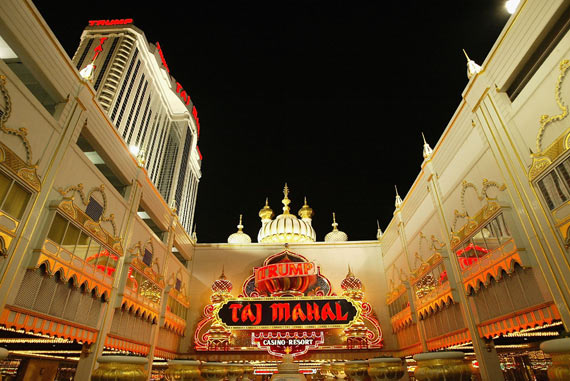 His fame kept on growing as he appeared at Miss USA pageants which he owned (1996-2015). He then went on to host and coproduce a reality show 'The Apprentice' which gave him media exposure as well as he claimed to earn $213 million from the show.
Marriage
Despite his success in his career he was not that successful on maintaining his marriage for a long time. Trump married three times in which the two marriages ended in a divorce .
Trump's first wife was Czech model Ivana Zelníčková (married April 7, 1997) at Marble Collegiate Church in Manhattan, by one of the most famous ministers ,the Reverend Norman Vincent Peale. Trump and Ivana had three children namely Donald Trump Jr. (b. Dec 31, 1977), Ivanka Trump (b. 0ct 1981 and Eric Trump (b .Jan 6, 1984). These three children now serve as vice presidents of The Trump Organization. The couple got divorced in 1990 due to Trump's affair with actress Marla Maples.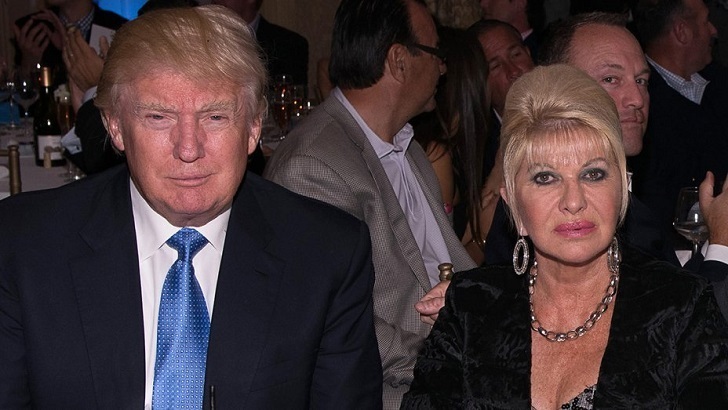 In December 1993 Donald Trump and Marla Maples got married at New York City Plaza Hotel , but the marriage only lasted for 4 years. They officially got divorced in 1999. The couple had one daughter named Tiffany Ariana Trump (born October 13, 1993) who was conceived before their marriage.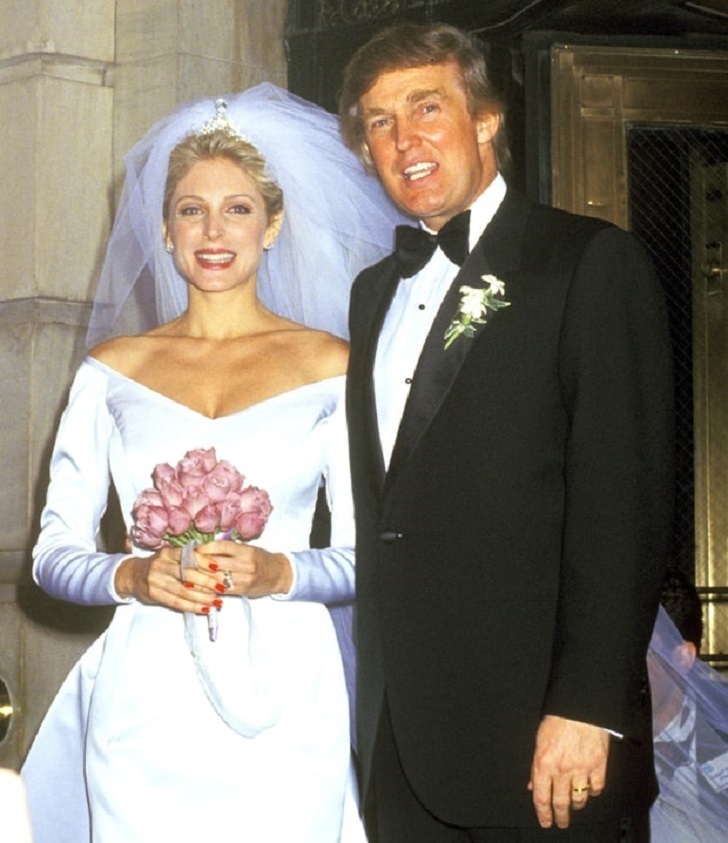 Trump began a relationship with Slovenian-born model Melania Knauss in 1998 who went on to become his third wife. They got engaged in April 2004 and were married on January 22, 2005, at Bethesda-by-the-Sea Episcopal Church, on the island of Palm Beach, Florida, later the reception at Trump's Mar-a-Lago estate. FLOTUS Melania Trump gave birth to son whom they named Barron William Trump.(born March 2006).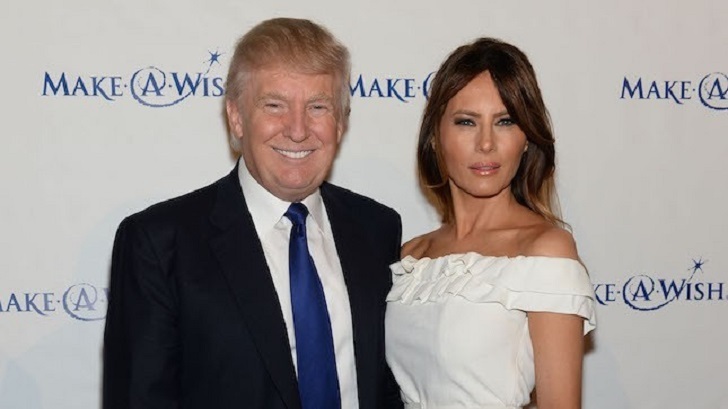 Political Career
Trump rumored running for president in 1988, 2004, and 2012, but he did not enter the race. He also hinted he would run for the Governor of New York in 2006 and 2014 but dropped out. On October 7, 1999, Trump formed a prior committee to inform his decision whether or not to seek the Reform Party's nomination for the presidential race of 2000, but the poor showing forced him to withdraw.
Later in 2012 Trump again showed his interest in running for president but was discredited due to his affiliation with Birther movement (group that firmly believed President Barack Obama was not born in USA).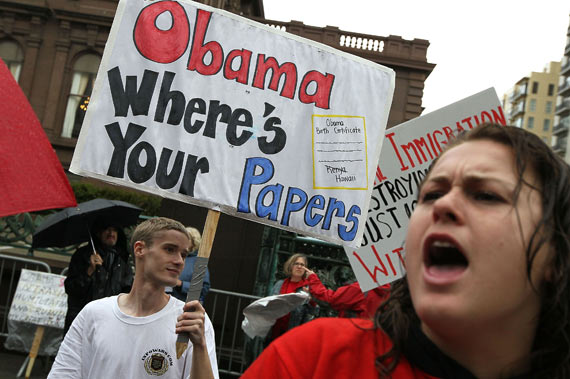 Finally on June 16 2015 he announced that he would run for president as a Republican quoting, 'I will be the greatest jobs president that God ever created. 'On July 2015 Trump's political career officially started as the poll showed that he was in lead for republican nomination, slightly behind was ex-Governor of Florida Jeb Bush.
Trump managed to pull in the support of 1238 delegates, slightly above the required count of 1238 which made him the official Republican President Nominee of 2016.Trump accepted the presidential nomination on July 21 2016 at Republican National Convention in Cleveland. He gave the longest acceptance speech in the history which lasted for 1 hour 15 minutes. His speech stated the issues he would solve as a president including the trade ,economy, immigration violence in America, and terrorism .
On 27 September 2016 the first presidential debate took place between Trump and Hillary Clinton. The debate consisted of three topics: achieving prosperity, America's direction and securing America.
Clinton was first to start and she said that she would increase the jobs for the Americans by raising taxes to the wealthy people ,so as to give a fair chances to the middle class people. But Trump had different idea about how to increases job. He disagreed with what Clinton had to say and added that he would increase job tremendously by attracting companies which are rapidly leaving USA by cutting out taxes by 20 %.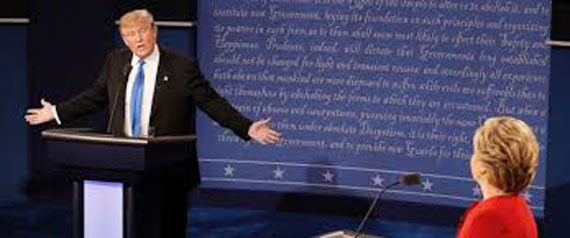 Trump had upper hand in round 2 as well; he mentioned about maintaining law and order to discard the practice of racism. Further he added to reconsider the practice of stop and frisk to decrease the crime rate. The debate ended with Trump saying even if Clinton wins he would support her.
The second debate took place on October 10 2016, it was a cold war between Clinton and Trump . They both engaged in bruising and personal exchange of attacks. Trump was accused of avoiding taxes, harassing women and paying taxes. Clinton dominated this debate and it ended with both saying one admirable thing about each other, Trump admired her tenacity while Clinton called Trump's children his credit.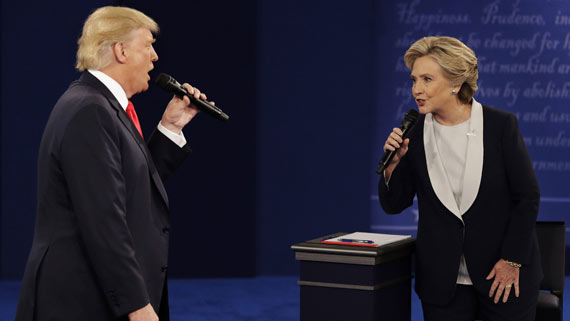 The final debate took place on October 20, 2016, they discussed on abortion which has just been legalized in USA . Trump talked against it and Clinton supported it by saying it's a decision of a woman and not the nation. Later in the debate Trump made remarks about Latin immigrants which was quite racist. He was also criticized of assaulting woman which he completely denied. The debate ended with Trump calling Clinton a nasty woman for commenting that he would dodge taxes again.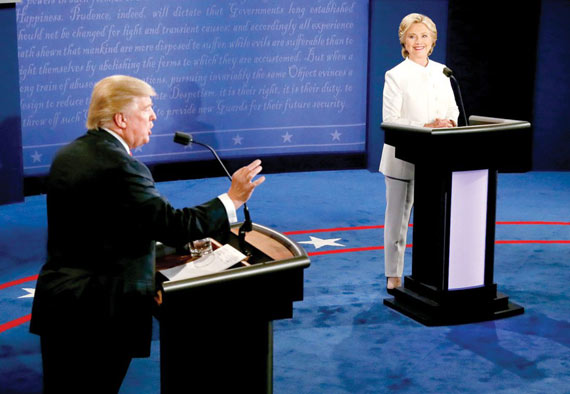 Despite all these Trump's daughter Ivana Trump and Clinton's daughter Chelsea Clinton are good friends.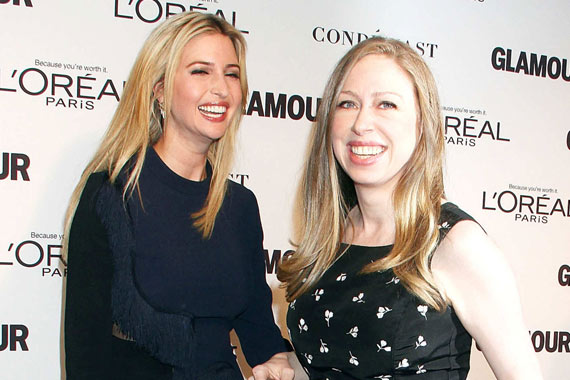 Bankruptcy
Despite the fact , Trump being a successful businessman he also has suffered bankruptcy . He never filled for personal bankruptcy though it was the business that suffered. His Hotel and casino has declared bankruptcy between 1991 and 2009, six times due to inability to meet required payments and renegotiate debts with banks. But the business was allowed to run while negotiation was being made.
The bankruptcies were businesses in Atlantic City and New York: 1.Trump Taj Mahal (1991) 2.Trump Plaza Hotel and Casino (1992) 3. Plaza Hotel (1992) 4.Trump Castle Hotel and Casino (1992) 5.Trump Hotels and Casino Resorts (2004) 6.Trump Entertainment Resorts (2009).
Controversy
In 1973 Trump and his father were sued by the Department of justice for housing discrimination of 39 sites in New York due to the color and race of the people. Even in the recent debate Trump referred to Latin immigrants as bad Hombres.
Trump has also been accused of several sexual assaults, first one being in the 1990's to a woman named Jill Harth. He also has a lawsuit from Jane Dough who accused him of raping her at the age of 13 at a party in 1994. Another scandal came out in 2005 where in a video Trump boasted about sexually assaulting women.
Besides these sexual controversies he got involved in the controversy of not paying his workers and contractors for the service they rendered. He excused this controversy by telling the workers had not done a good job.
There is also a controversy on firing his campaign manager Corey Lewandowski and hiring Kellyanne Conway.
Donald Trump as President of United States
On Election Day, November 8, 2016, Donald Trump got 306 electoral votes to Clinton's 232 votes. Trump's victory was viewed as a dazzling political surprise, as surveys reliably indicated Hillary Clinton driving across the nation and in most battleground states, while Trump's support had been thought little of all through his campaign.It was even more surprising as Trump turned into the president without earlier administrative or military experience.

On November 10, President Trump had his meeting with President Barack Obama to talk about arrangements for a serene move of force. Trump then went on to pick RNC administrator Reince Priebus as White House Chief of Staff and representative and media official Steve Bannon as Counselor to the President. He also hired some of his loyal members to the office. Kellyanne Conway was hired as the white house correspondent to the President while Hope Hicks was the press secretary.
The introduction of Donald Trump as the 45th President of the United States was hung on Friday, January 20, 2017. In his first week as president, Trump marked six official requests. His first request as president remained to limit "the monetary weight" of the Obamacare.
That same week, Trump pulled back the United States from the Trans-Pacific Partnership, re-instated the Mexico City Policy, revived the Keystone XL and Dakota Access pipeline development extends and propelled the procedure to construct a new Mexico fringe divider and strengthen outskirt security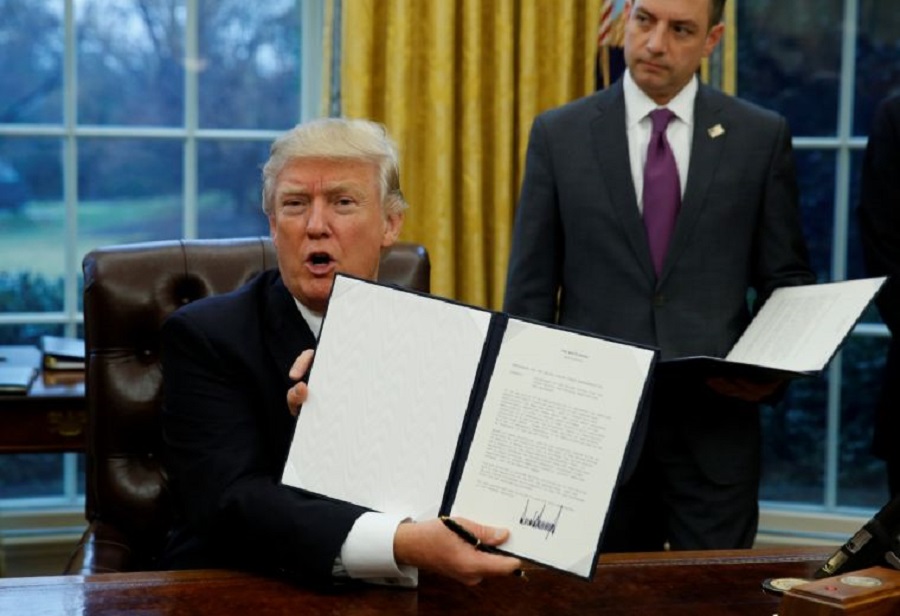 Along with that he incorporated the withdrawal from the Trans-Pacific Partnership and soliciting the Department from Defense to build up an arrangement to shield the United States from digital attack.