Last updated on March 22nd, 2020 at 08:07 pm
They say the youngest is always close to a parent's heart no matter what. Well, the theory spares no one not even the President Donald Trump whose youngest son Barron Trump is literally the star of his eyes.
Baron Trump who is the son of republican presidential candidate Donald Trump Jr from his third wife; the Slovenian model Melania Trump was born on 2006.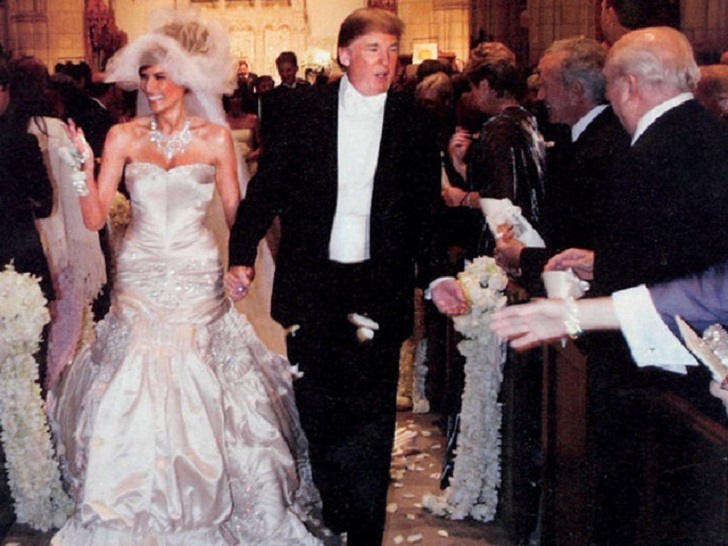 Melania and The Donald had married each other after he divorced both his wives consecutively; Ivana Trump and Marla Maples. The both of them got married in a grand affair and the marriage was quite the talk of the town because of the age difference the two of them shared.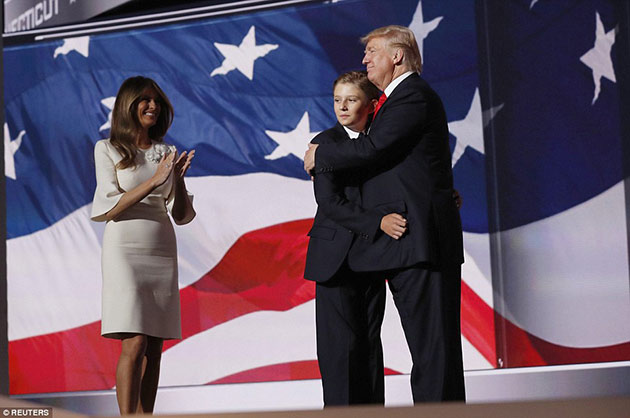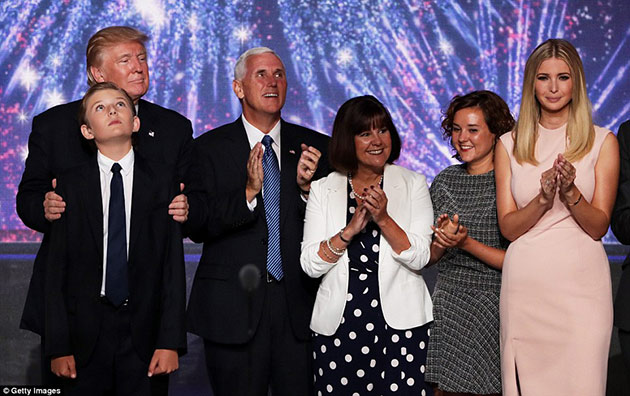 Baron who is the native of America is now ten years old only and he is nicknamed as "The little Donald". The reason being simply he has many habits like of his father, Donald Trump. Baron Trump who is the youngest in the Trump family is also the most loved member and Melania Trump has acknowledged it several times that Baron is still close with his father although he spends maximum time with her because of the travelling the presidential nominee has to go through.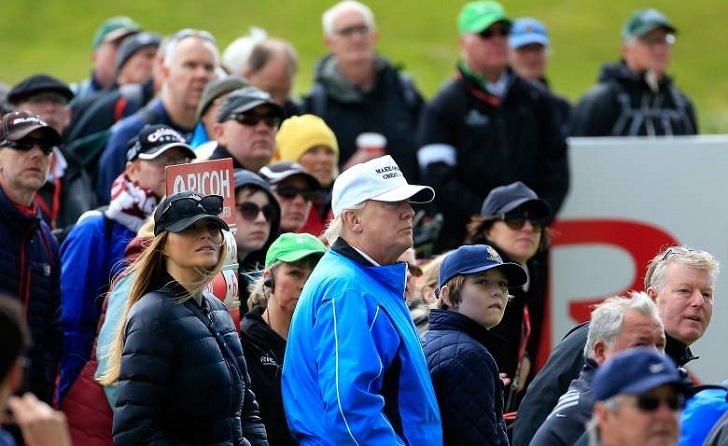 Additionally, Baron made a recent appearance at the Republican National Convention in Cleveland alongside his parents and he looked like a lookalike or rather the childhood version of Donald Trump as he was complimenting his father in a navy blue suit. Definitely a Father-son goals.
https://www.youtube.com/watch?v=rfkCLwVZwaY
Baron Trump's relation with his siblings- Eric, Ivanka, Donald Trump Jr and Tiffany Trump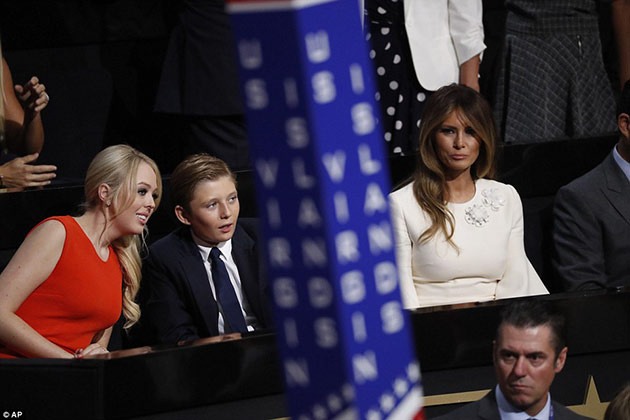 One of the fact that needs to be stated here is the relation Baron Trump shares with his siblings. In spite of the fact that they all come from different mothers' maybe, it is the bond of the blood that is stronger because Baron Trump is absolutely in love with all of his siblings.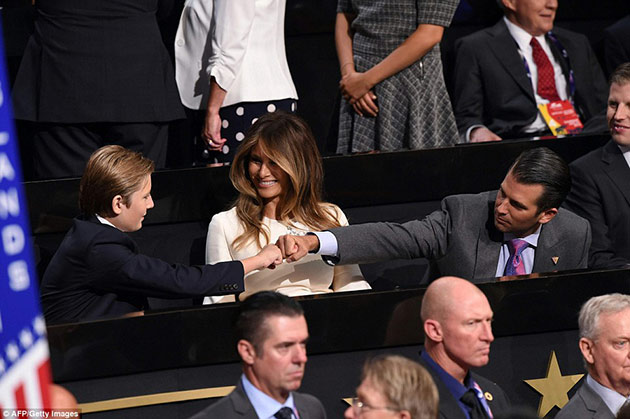 Right from Donald Trump Jr to Eric Trump, Ivanka Trump, and Tiffany Trump. The youngest Trump shares a love that surpasses all these and well Donald Trump does have a very large happy family where the members are super happy living in each other's company. Family goals as they say.