US President Donald Trump is thinking about giving the Top US Lawyer position to George T Conway who is the husband of counselor to the president Kellyanne Conway. George might get the position of The United States Solicitor General.
George Conway said that he will accept for the position if Trump insist according to transition team. Trump's relationship with Conway family is amazing as of now. It's been confirmed that whole Conway family will be at inauguration ceremony in Jan 20, 2017.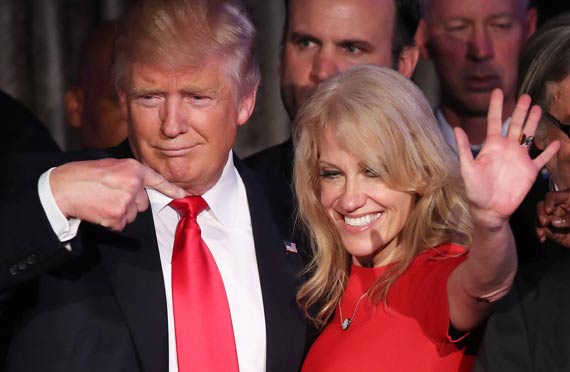 US Solicitor General is the position which represents the entire federal government of US before Supreme Court and it's the third highest position in US Department of justice. Ian Gershengorn is the current US Solicitor General who was appointed in June, 2016.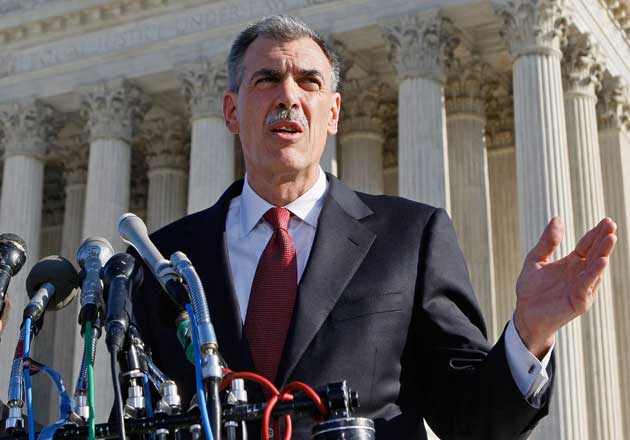 Kellyanne Conway's Husband, George T Conway, who is experienced corporate lawyer and working as a partner with Wachtell, Lipton, Rosen & Katz since 1994. It seems like Kellyanne Conway's Family has lot to gain during the presidency of Donald Trump. Last week Kellyanne was confirmed to be the Counselor to President Trump.
But being solicitor general is not that easy because George must win the senate confirmation for that position. There is a probability because majority of senate are republicans. For now lets say he is the shortlisted candidate for this position. Thanks to Kellyanne and Trump.
.@CardinalDolan to take part in President-Elect @realDonaldTrump's Inauguration: https://t.co/ZdHy65Dgoo

— Dan Scavino Jr. (@DanScavino) December 28, 2016
If George won the senate confirmation and became US Solicitor General then he will be the first Asian-American to be in that position. He is of Filipino descent.
George has a good record of successfully handling the high profile cases in his career as lawyer. He represented Paula Jones against democratic presidential nominee Hillary Clinton's husband Bill Clinton in sexual harassment case. His other major cases are representing Philip Morris and NFL.
George is the product of Harvard and Yale University. He did his degree in law from Yale in 1987. He has never been directly involved in any of Trump's campaign. But sources confirmed that he have donated in both republican and democratic campaign.
The transition team of Donald Trump has mentioned that "Kellyanne as the closest and trusted adviser to Trump has to make sure that legislative priorities of administration should be effectively carried out".
Let's hope best for both Donald Trump and Conway family.
? We had some fun. ? https://t.co/K6XUnnP4qv

— Kellyanne Conway (@KellyannePolls) December 30, 2016