Quick Info about Joe Kennedy III
Full Name

Joe Kennedy III

First Name

Joe

Last Name

Joe Kennedy III

Born Name

Joe Patrick Kennedy III

Birth date

04/10/1980

Birth Place

Boston, Massachusetts

Height

5.10"

Eye Color

Blue

Zodiac Sign

Libra

Nationality

American

Ethnicity

American

Profession

Politician, Lawyer

Wife

Lauren Anne Birchfield

Net Worth

$20 million

Age

39

Sibling

Matthew Rauch Kennedy

Parents

Joseph Patrick Kennedy II and Sheila Brewster Rauch

Facebook

https://www.facebook.com/JoeKennedyIII

Twitter

https://twitter.com/RepJoeKennedy
Joe Kennedy III is not only a popular American politician but also a lawyer. Currently, he has been serving as one of the members of the US House of Representatives from Massachusetts's 4th congressional district. He is a member of the Democratic Political Party.
Relationship with Donald Trump: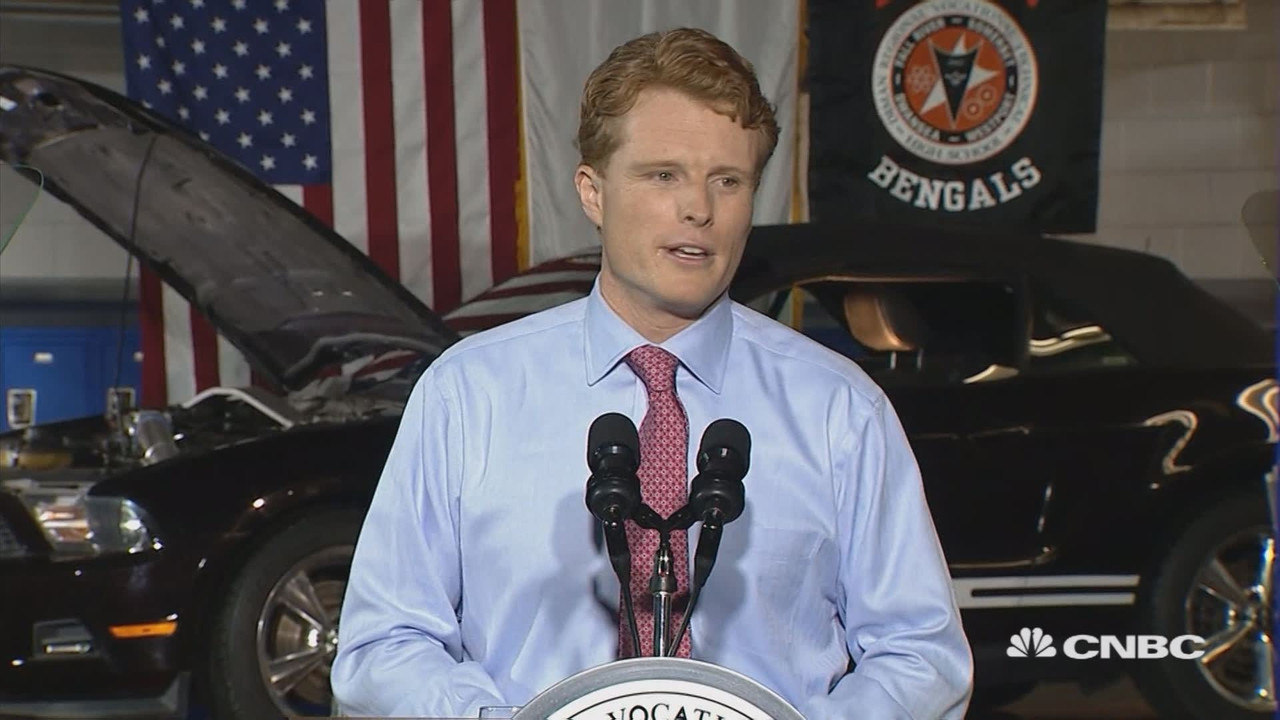 Representative Joe Kennedy III has remained a huge critic of Donald Trump. He has never been happy with the president since he took the seat. When Donald Trump's impeachment case was going on, he came out to the media and told that he should have been impeached a very long time back.
Talking about the present context, Joe believes that Donald Trump isn't bothering about the present situation of the USA affected by the coronavirus. He has accused the president of using the Defense of Production Act just to penalize a company rather than being concerned about all the health workers that have been providing their services at this crucial period. It seems Joe Kennedy III will never be happy if Donald Trump still stays the president after the presidential election on November 3.
Early Life: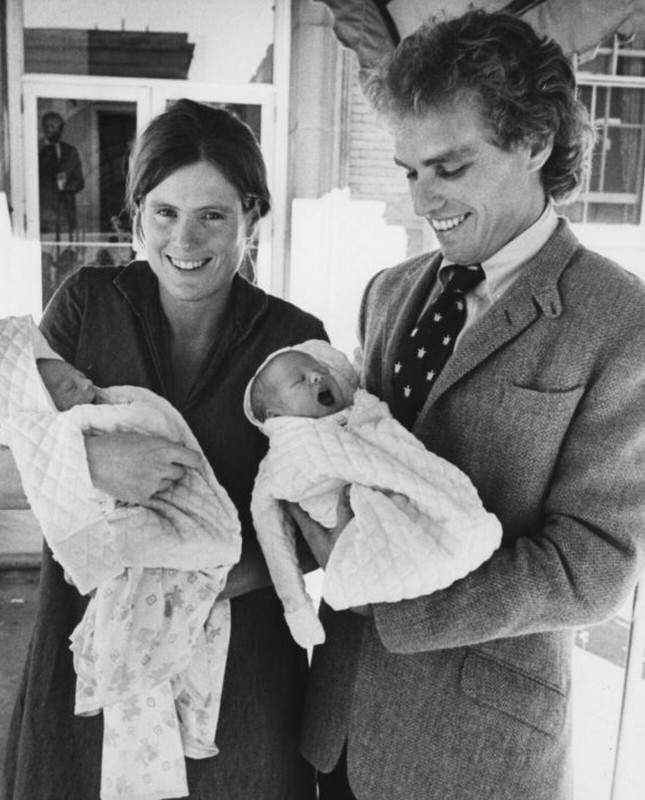 Joe Kennedy III was born as Joseph Patrick Kennedy III on October 4, 1980, in Boston, Massachusetts, USA. He belongs to Kennedy's family where his father is Joseph Patrick Kennedy II and mother Sheila Brewster Rauch. He has a twin brother named Matthew Rauch Kennedy. His parents got divorced in the year 1991 after a lot of political pressure on his father.
Joe Kennedy III completed his high school studies along with his bother from Buckingham Brown & Nichols School. Later, in the year 2003, he completed his graduation in Management Science and Engineering from Stanford University.
Career: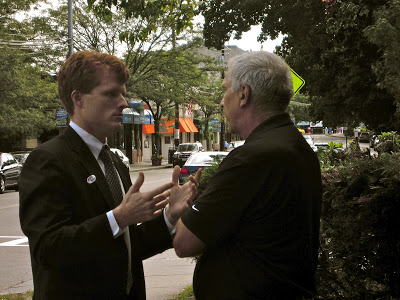 In 2006, he joined uncle Ted Kennedy's Re-election campaign where he co-chaired it along with his brother. Joining Harvard Law School, he worked as the technical editor for the Harvard Human Rights Journal along with classmate Lauren Anne Birchfield. And in 2008 he started his internship at the Cape and Island District Attorney's office. In 2012 January Kennedy announced the formation of an exploratory committee.
In 2012 February he officially entered election vowing to fight for the fair job plan, better education system, fair tax code, and fair housing policy. Kennedy won the election of November 6 with 61% vote-winning Bielat's who got 36% vote. Accordingly, in 2014 Kennedy got re-elected and won by 97.9% votes. Furthermore, even in 2016 Kennedy won a 3rd term with 70.10% where he defeated Republican David Rosa. He was declared as one of the potential candidates for the 2018 Massachusetts gubernatorial election. But he denied it by saying that he would again run for the re-election for the House of Representatives.
Personal Life: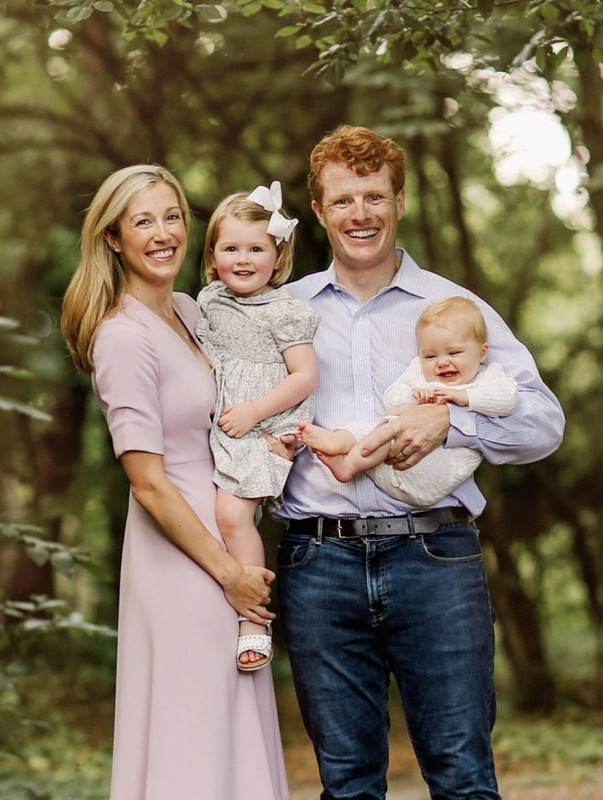 Joe Kennedy III is married to Lauren Anne Birchfield since Dec. 1, 2012, in California. Lauren is a health policy lawyer. The couple had first met at Harvard Law School. They share the total number of two children. Their elder daughter Ellie Kennedy was born on December 29, 2015, while their younger son James Kennedy was born on December 20, 2017. Currently, Joe Kennedy III is residing in Newton, Massachusetts along with his wife and children.
Net Worth:
The estimated net worth of Joe Kennedy III is approximately $20 million. His major source of income is from his current political position. Also, he has been earning some amount of money through some of his businesses and investments.
Facts:
Joe along with his wife was taught by the current senator Elizabeth Warren.
He had a keen interest in politics since his teenage. This is because of his family being totally in the political business for a long time.
Joe is eight minutes younger than his twin brother Matthew.
Joe Kennedy II seems to be active on various social media.