Kellyanne Conway is a pollster by profession. Since August 2016, her fame shot up after being appointed as the Republican campaign manager for Donald Trump. Now, she is the first successful woman campaign manager in the US history. As Conway's existence is getting hugely noticed by people, her quotes are also achieving significant acclaims. Here, we have the 20 best quotes from Kellyanne Conway.
On Women
Women look at the full measure of the man, not just one comment.
Most women say 'Please speak to me from the waist up: my brain, my eyes.'
To women, a flip-flopper is the functional equivalent of the guy who never calls and always changes his mind.
On Donald Trump
Donald Trump is at his very best, at his very best, when he talks about the issues.
Donald Trump embraces his wealth. Hillary Clinton wants us to forget that she made $21.5 million on 92 speeches.
The hidden Trump vote in this country is a very significant proposition.
2016 is a change election, and that favors Trump.
I think that people have realized it's very unwise to bet against Donald Trump.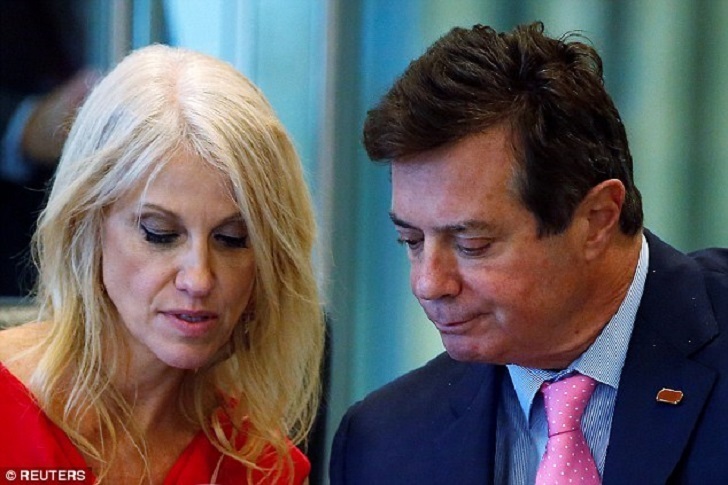 On Herself
I never knew how ugly and how stupid I was until, you know, we had Twitter.
I want to do right, apart from my gender – I want to do right as a campaign manager.
I've been in a very male-dominated business for decades. I found, particularly early on, that there's plenty of room for passion, but there's very little room for emotion.
I tell people all the time, 'Don't be fooled, because I am a man by day.'
I've noticed a lot of people are very bold and blustery on Twitter because it's easy to do that with the poison keyboard and a hundred and forty characters.
I don't sugar-coat things, but I'm very polite in delivering them.
I didn't even know I was the first female Republican campaign manager until someone pointed it out to me on Twitter, and I said that can't be true. And then I realized this must be such a small group of women. And right away, I know them all – Susan Estrich and Donna Brazile and Beth Myers – and I respect them enormously.
Others
Voters deserve – and they indeed expect – a good debate on the issues.
The fact is that Hillary Clinton could not stand up to a cheating husband, so how in the world would she stand up to North Korea and some of our other enemies around the globe?
Pro-lifers believe there are two victims in an abortion: the unborn child and the woman who felt that that was her best option.
Most political wives are accidental politicians.
Candidates matter. Campaigns matter. 'He can win' or 'She can't win' is up there with, 'I'm going to lose 10 pounds, win the lottery, and live forever.' Saying it does not make it so.
Source: Brainy Quotes