Marla Ann Maples is an actress and the second wife of the President and real estate mogul Donald Trump. Marla and Donald married in 1993 and had a baby daughter, Tiffany Trump, in 1993. However, the couple parted their ways in 1999 after going through a not-so-loving relation.
Marla Maples and her career
Marla Maples seems to have made a lot of money from her career as an actress and a television personality. She is estimated to be worth around $20 million – much less compared to Trump's first wife Ivana's net worth. At the same time, Marla and Donald's 23-year-old daughter Tiffany Trump is said to be worth $600,000.
So, how did Marla made $20 million? Of course, the first thing was alimony from Donald Trump. Besides, she has appeared in numerous motion pictures in her career. Marla's movies Black and White, Happiness and Switching Lanes were commercially successful. Alongside the film, Marla's television career has also been fruitful. She appeared as a celebrity contestant on 22nd season of Dancing with the Stars. Additionally, Marla has exposed her talents of theater performances since her first appearance in The Will Rogers Follies.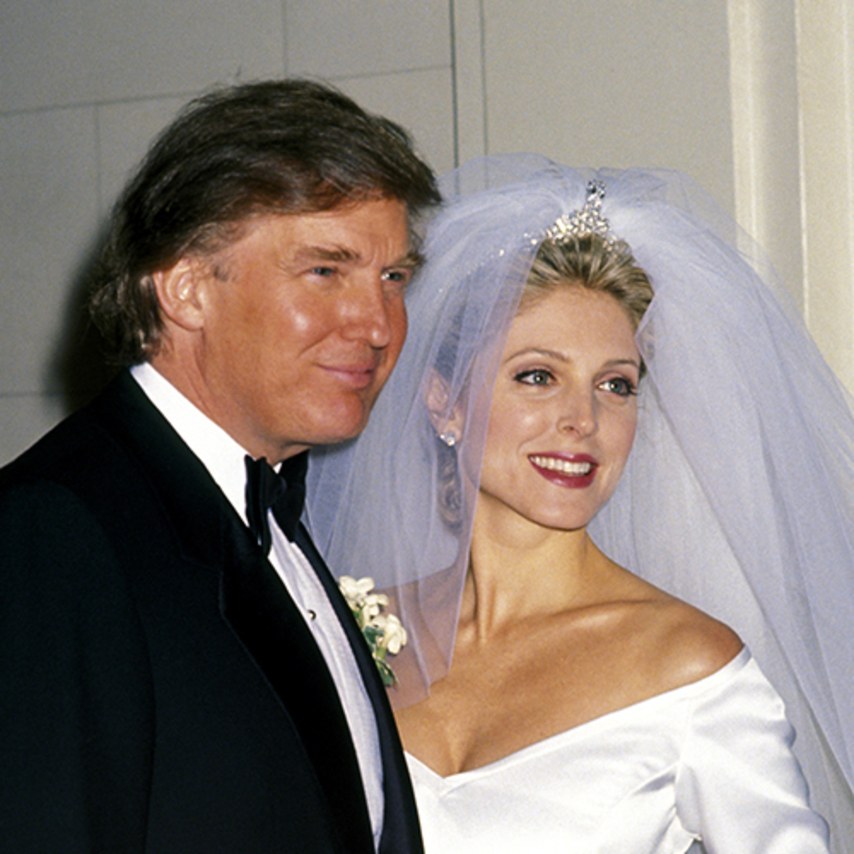 On a different note, Maples hosted her own show and brought out a music album in 2013 which featured some international figures such as Dalai Lama. Nevertheless. Marla's involvement in philanthropy is also notable. She donated the earnings from album One World of Love to Success for Kids.
Considering her money-spinning career, we are left with no doubt that she has made such a huge net worth independently.
Marla Maples on Melania and Ivana Now
In a holiday to Aspen, Donald Trump's then wife Ivana and mistress Marla confronted each other. At first, Trump denied the fact that Marla was his girlfriend. But, the truth couldn't lie under the shadow for long.
On December 30 1990, the Trump couple – Ivana and Donald – were in a restaurant. At that moment, Marla came over and said, "I am Marla and I love your husband. Do you?" Of course, Ivana was upset but managed to respond, "Get lost. I love my husband very much." This incident created a lot of fuss in the lives of both women. However, as the time passed by, Marla has cooled down. She said, "I love her kids, and if she's holding any kind of resentment toward me, I really hope, for her sake, that she can forgive me."
so nice running into the so sweet & so talented @rickyschroder in D.C. @teamrubican 2wks ago We were parenting neighbors in #Cali pic.twitter.com/F04gmWfxxJ

— marla maples (@itsmarlamaples) February 2, 2017
On the other side, Marla Maples and Melania Trump keep out of reach of each other. However, in 2016, Melania arguably copied a speech from Marla. In early November, when Melania was delivering a speech on cyberbullying, she said 'if you could dream it, you could become it.' That is a strong statement but was reportedly copied from an interview of Marla Maples. Marla must not have been impressed by the First Lady. Anyway, she hasn't commented yet.
Although Marla and Melania seem distant, they were spotted together at the graduation ceremony of Tiffany Trump at the University of Pennsylvania. Marla was also seen attending her daughter's speech at Republican National Convention.
Ironically Marla came to support the President in his inauguration. Well she said she came there for her daughter.