Ivana Marie and Marla Maples are the first and second wives of the President Donald Trump. Donald Trump remained in a marital relationship for 14 years with Ivana i.e. from 1977 to 1992.
Then, he married Maples in 1993 and got along until 1999. Reportedly, Trump cheated on Ivana for Marla. Hence, we can't expect something other than deep-rooted hostility between the two.
Firstly, Ivana Marie must have been furious when she found out about the affair. In a holiday to Aspen, Donald Trump's then wife Ivana and mistress Marla confronted each other. At first, Trump denied the fact that Marla was his girlfriend. But, the truth couldn't lie under the shadow for long.
On December 30th of 1990, the Trump couple – Ivana and Donald – were in a restaurant. At that moment, Marla came over and said, "I am Marla and I love your husband. Do you?" Of course, Ivana was upset but managed to respond, "Get lost. I love my husband very much." This incident created a lot of fuss in the lives of both women. That doesn't lead to a good relation, does it?
Remember When Donald Trump's Wife and Donald Trump's Mistress Got in a Public Brawl in Aspen? pic.twitter.com/7kWv0th1qB

— Michael (@michaelozil608) 10 December 2016
Marla Maples must have been a bit jealous as she only got a mere $2 million from a billion-dollar fortune of Donald Trump when they got divorced. Ivana, on the other side, got hands on almost $25 million.
According to Chuck Jones, the personal publicist of Marla in the 90s, Donald Trump was more in lust with Marla than in love. That statement must have been painful to Marla, but joyful for Ivana. Anyway, Marla still says that she loves Trump.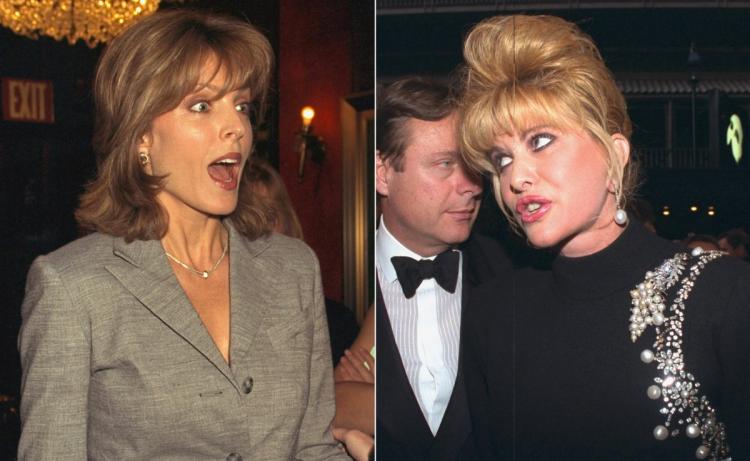 After more than two and a half decades of a blunder, Marla wants to make peace with Ivana. However, Ivana still blames her for the divorce. In contrary, Marla says that she wishes Ivana nothing but love. Maples even asked for forgiveness, "I love her kids, and if she's holding any kind of resentment toward me, I really hope, for her sake, that she can forgive me." Anyway, the relationship still goes rough.