Last updated on August 9th, 2017 at 03:39 pm
Fighting in the presidential elections for being the most powerful person in the world the presidential nominee of the Republican party for the US Elections 2016- Donald Trump has a roller coaster ride in his life everyday. His professional career from being a real estate king to switching to politics and literally being the most celebrated person in the world; Donald Trump, however, is a family man. Married three times in his life; Donald Trump has well managed to keep all the membersof his family tied "together" in spite of having a rough patch with his wives;be it first, second or third.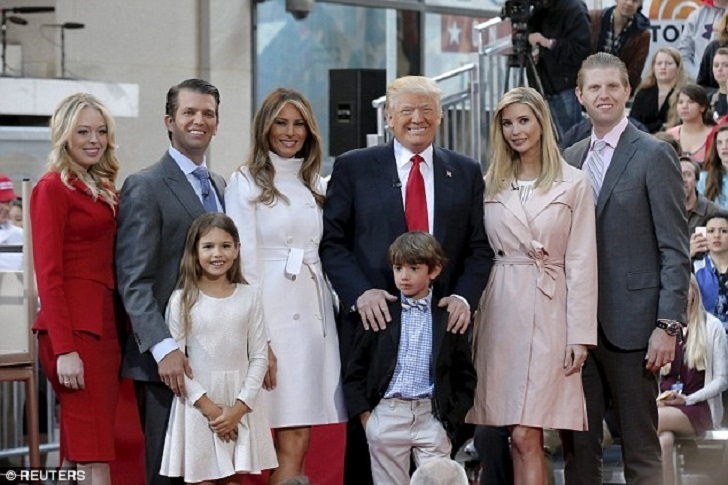 Donald Trump and his ex-wife Ivana Trump
Ivana Trump is the first wife of Donald Trump, who was born on February 20,1949 in the Czech Republic.Previously married to Austrian skier Alfred Winklymayr ;Ivana and Alfred's union lasted very shortly after which she met Donald Trump way before starting her modeling career.The real estate mogul Donald Trump married Ivana in 1977 and she worked with her husband's company storming it to the path of success very soon.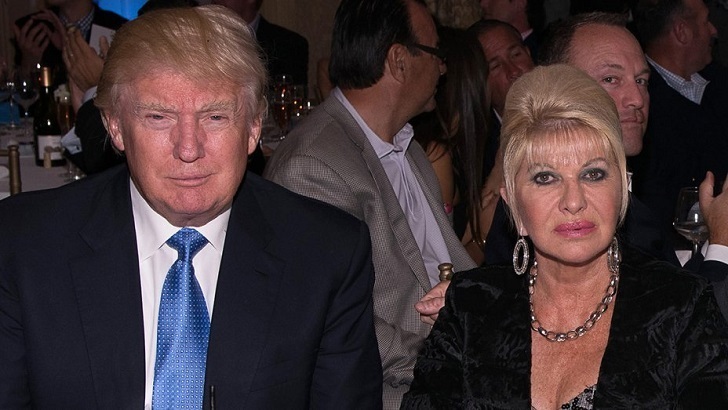 However, the marriage was full of action; literal action. Although Ivana got the chance to become a US citizen after her marriage with Trump, she accused Donald Trump of marital rape while taking a divorce from him. Not just that even while their marriage was going on Donald Trump was having an extramarital affair with Marla Maples, who later went on to become his second wife. After a lot of depositions and settlement cases Ivana Trump and Donald Trump separated in 1991 with a clause being added that Ivana cannot speak about her married life with Trump with anyone.Even though Ivana and Donald Trump's marriage ended on a sad note they continue to be "good friends".
Ivana and Donald John Trump have three children together; a daughter Ivanka Trump and two sons, Donald Trump Jr. and Eric Trump. All of them are young and married with their partners and have a happy family of their own.
Related: Ivana Trump Still Looks Hot in Bikini
Donald Trump and his ex-spouse Marla Maples
Marla Maples ; a famous model who was born in Georgia is worldly known for being the second lady in the first marriage of Donald Trump. In addition, she is equally popular for having a six-year-long marriage with Mr. Trump after which the couple split.The couple got married in the Trump plaza amid a grand affair and attended by all their loved ones and close relatives in 1993. It is also speculated that they had a child during their casual affair which was the reason Ivana Trump asked Donald for a divorce after which Trump had to marry Marla Maples.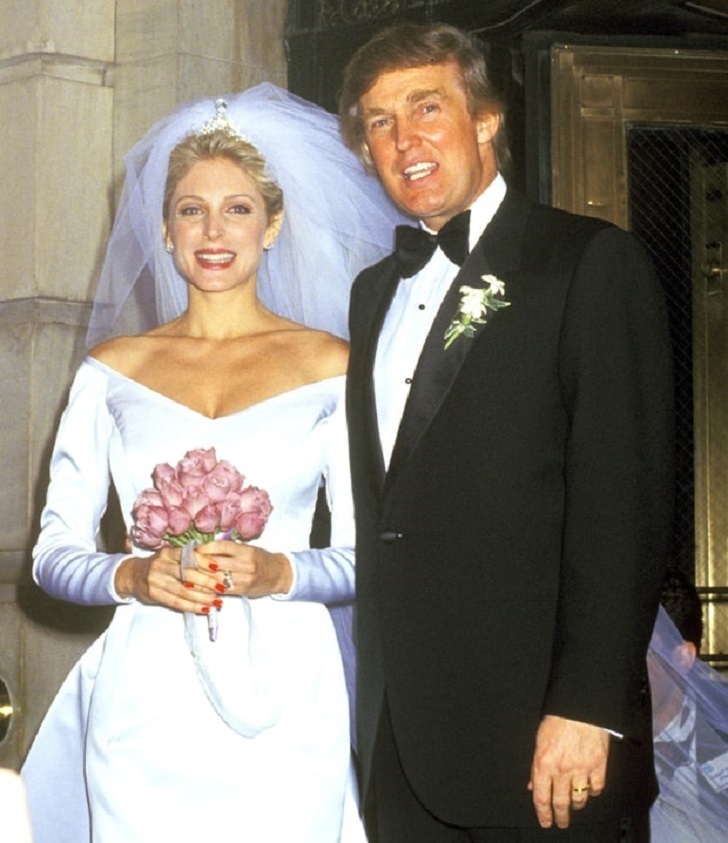 The affair got a big media attention after all it had the "Trump" name but along with that Marla Maples and Ivana Trump had a huge debacle over Donald Trump. It was a wife versus a girlfriend and till date Marla Maples wants to reconcile her relation with Ivana.
Marla has a daughter Tiffany with Donald Trump who recently graduated from the University of Pennsylvania. Tiffany is considered beautiful s her mother.
Donald Trump and current wife Melania Trump
Melania Trump is a Slovenian model cum actress who was born on April 26,1970 in Sevnica. The 5'11" inch model who is known for "The Apprentice" moved to the USA in 1996 after which she aspired to follow her dream.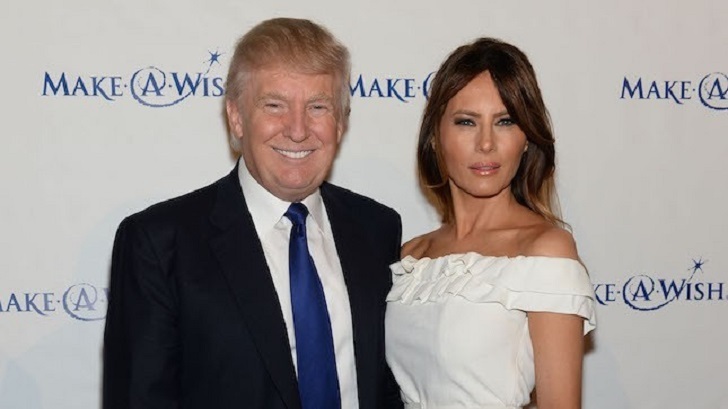 Melania and Trump met each other at a party in the New York city during 1998. However, Donald Trump was in the process of getting divorced from his second wife Marla Maples. With Celina Midelfart as his date, Melania initially disagreed to give Donald Trump her phone number. Yet they soon started seeing each other and in 2000 Melania appeared with Trump while he was campaigning for the year's reform party presidential nomination. It was then in 2004 that Donald Trump and Melania Trump got engaged in 2004 and finally got married on January 22, 2005, at a royal wedding in Palm Beach Florida. The wedding took place at The Episcopal Church and a grand reception took place at Donald Trump's Mar-a-Lago estate.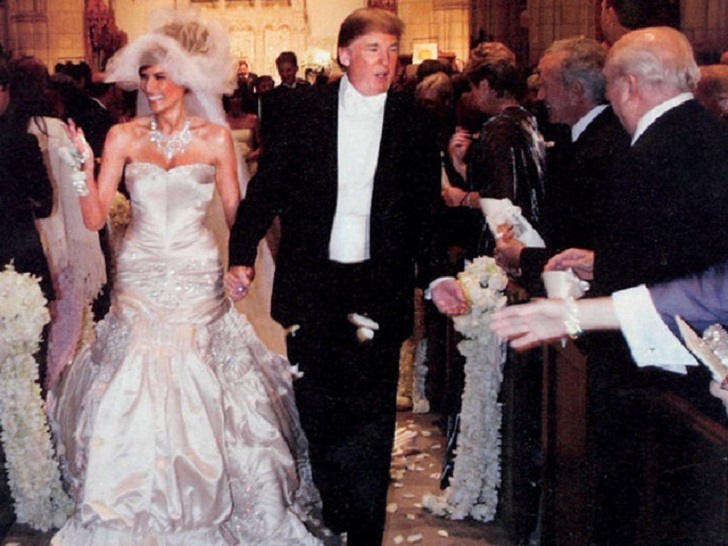 The wedding was a big hype and many celebrities attended the grand celebration, including the now Democratic party candidate for the US Election and Trump's competition Hillary Clinton.
Donald Trump and Melania Trump have a son;Baron William Trump, who was born in 2006.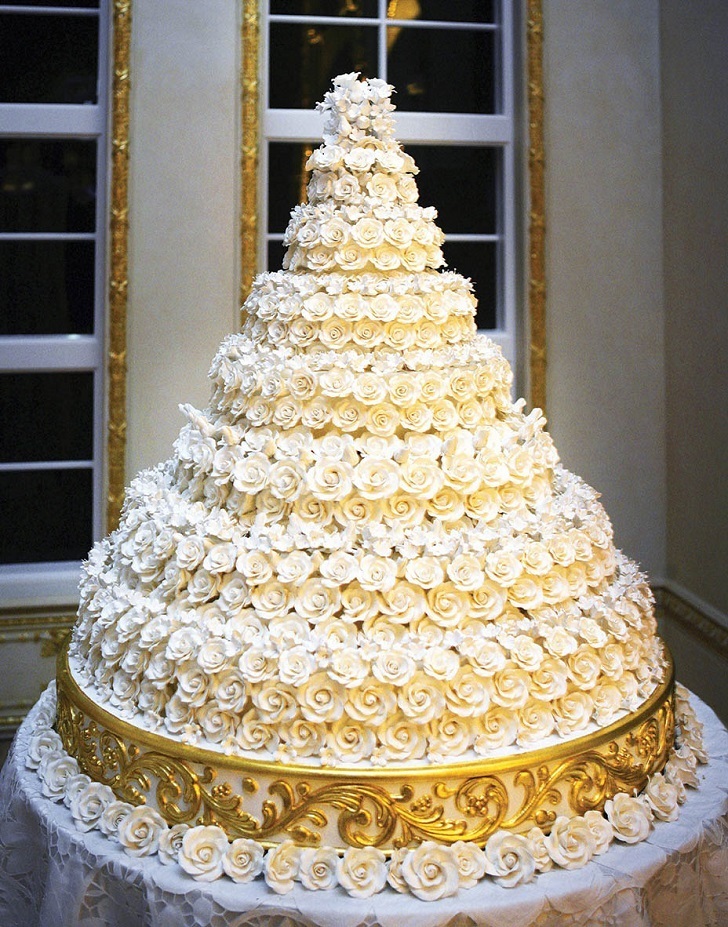 Save
Save
Save