Last updated on July 6th, 2018 at 08:44 am
Rex Tillerson and Steve Bannon are the latest high profile White House personnel fired by the US president Donald Trump. Bannon has been in the limelight since Trump appointed him the CEO of his presidential campaign in August 2016 and later appointed Chief Strategist.
Who is Steve Bannon?
Stephen Kevin Bannon born on 27th November 1953 is an American media executive, political figure, former investment banker, and the former executive chairman of Breitbart News a far-right news website.
Bannon's rise and fall:
CEO of Trump Campaign:
Bannon was appointed the CEO of the presidential campaign of Donald Trump on 16th August 2016 thanks to Spencers who are the investors of Breitbart News and also mega-donors of Trump's Presidential Campaign made Trump appoint Bannon as his campaign's CEO. Bannon was already popular with his focus on nationalist columns in Breitbart news.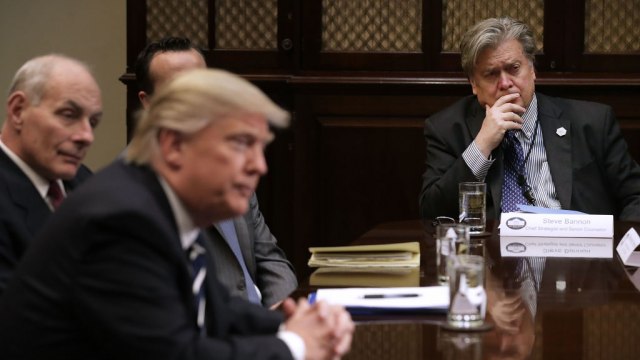 Chief Strategist:
After the landslide victory of Donald Trump in the presidential election, Bannon was appointed the Chief Strategist, a newly created post as powerful as the Chief of joint staff. His rise to power was exponential, from an executive of a news website to one of the most powerful people of White House.
Bannon, along with Stephen Miller created the Executive Order 13769, Trump's first executive order which restricted US travel and immigration of seven Arab and African nations and indefinite suspension of the entry of Syrians to the US.
In February 2017 he appeared on the cover of Time magazine and was labeled "The Great Manipulator".
Bannon was nominated as a member of National Security Council which caught fierce criticism from experts and other officials.  He was removed from NSC in April 2017.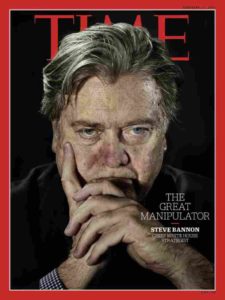 Departure from the White House:
Bannon was removed from the post of Chief Strategist on 18th August 2017 less than a week after the  "Charlottesville Unite the Right rally" which ended in violence resulting in the death of one and several injuries.
The incident in Charlottesville seemed to be the immediate cause of his removal but his relation with Donald Trump had ups and downs right from the start and had turned sour during in his last days.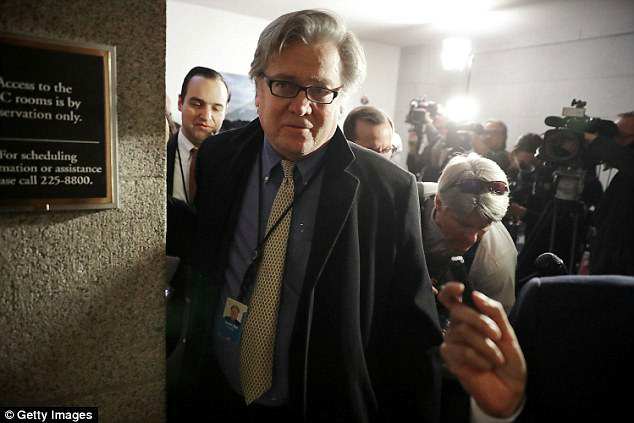 Bannon did not have good relations with Trump's daughter Ivanka who is said to be the most powerful among the insiders of the White House. Michael Wolf's book "Fire and Fury: Inside Trump White House" claims Bannon called Ivanka dumb as a brick. He also said that Ivanka Trump was a "fount of bad advice" during the election and once called him a "f***ing liar".
After White house:
Breitbart news announced that Bannon would return to the news as executive chairman after he was removed from the White House. Bannon stepped down from the news in January following the feud with Donald Trump on Bannon's statement on Trump's eldest son's meeting with Russian lawyers as "treacherous".
"Steve Bannon has nothing to do with me or my Presidency," Trump said in a written statement. "When he was fired, he not only lost his job, he lost his mind.
Bannon's departure from Breitbart News has been termed as the end of the power of Steve Bannon.
Net worth:
Steve Bannon's total net worth is estimated to be more than $55 million. He has made his fortune by undergoing into several careers and professions. He launched Bannon & Co. in 1990 which was a successful start. Later he has worked in the army as well as with Goldman Sachs. He got very lucky when he got appointed as chief executive of Donald Trump's presidential campaign and later as a chief executive by Donald Trump. He is considered one of the most powerful media executives in the world.
Bannon's personal life:
Bannon married three times and all of them ended in divorce while the marriage with his second wife was reported of domestic violence with police case filed.
His first marriage was with Cathleen Suzanne Houff, they have a daughter.
His second marriage was with Mary Louise Picard and they have twin daughters.
His third marriage was with Diane Clohesy, they had no children.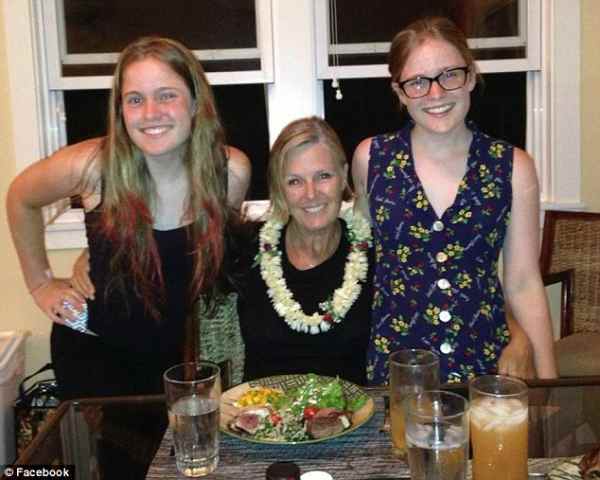 Bannon's first daughter Maureen served in Iraq:
Maureen is now 29 years old and she attended the United States Military Academy at West Point.
Maureen was a volleyball star:
She was a star on its volleyball team. Even she was profiled in an ESPN article in 2009 when she helped her team advance to it's first-ever NCAA tournament appearance.
After graduating the school, she became the second lieutenant in the 101st Airborne Division known as the "Screaming Eagles".
On her return from Iraq Bannon tweeted – "2nd LT Maureen Bannon #USMA 2010 returns to FT. Campbell, home of 101st Airborne tonight from duty in Iraq.  Praise God!".
Maureen's social media accounts like Facebook, Twitter and Instagram are private and little is known of her private life.
Bannon's twin daughters:
Bannon's twin daughters were born in 1995. They were born 3 days after the wedding of Bannon and Picard.  Emily and Grace Picard are in the early 20's and they live with their mother Picard. They went to "The Archer School For Girls" and very little is known of them either.