Last updated on September 21st, 2020 at 06:47 am
Stephen Miller is a political advisor who served as a senior advisor to President Donald Trump. He served as a speechwriter for Trump's inauguration speech.
The early life of Stephen Miller: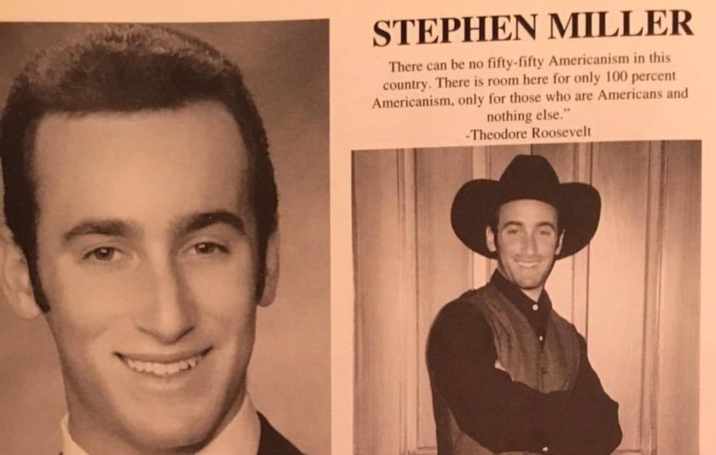 Stephen Miller was born on August 23, 1985, at Santa Monica, California, the United States to the father Michael Darrow Miller, a real estate investor, and mother Miriam (Glosser) Miller. Miller attended Santa Monica High School. He completed a bachelor's degree in political science from Duke University. In his schooling, he was the president of the Duke chapter of Horowitz's Students for Academic Freedom and wrote conservative columns for the school newspaper. He easily got people's attention when he defended Duke's lacrosse team for allegations of rape, appearing on 'The O'Reilly Factor' and Nancy Grace.
The career of Stephen Miller: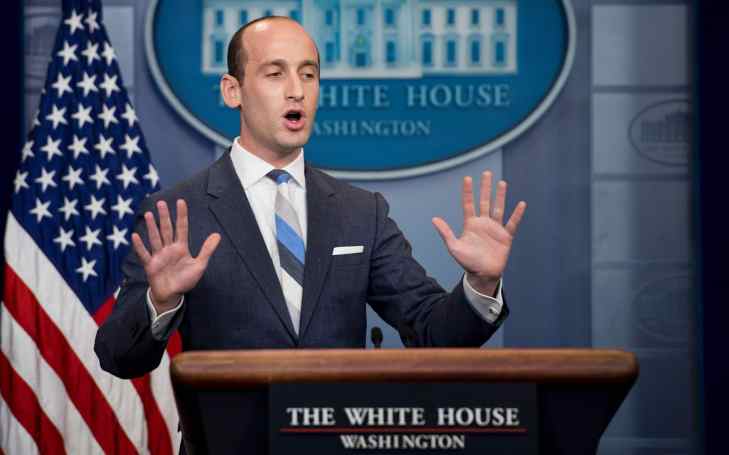 Miller started his career soon after graduating and worked as a press secretary for Congresswoman Michele Bachmann and Congressman John Shadegg. They both were the members of the Republican Party. In 2009, he started working for Alabama Senator and Attorney General Jeff Sessions, rising to the position of communication director. In the 113th Congress, he had a major role in defeating the bipartisan Gang of Eight's proposed immigration reform bill.
Miller joined Donald Trump's 2016 presidential campaign in January 2016 as a senior policy advisor. Miller spoke on the behalf of the Trump campaign, serving as a warm-up act for Trump. He also wrote the speech that Trump gave at the 2016 Republican National Convention. In August 2016, he was named as the head of Trump's economic policy team. He has had a long collaboration with former White House Chief Strategist Steve Bannon and also seen as showing an ideological kinship.
Stephen Miller was named the national policy director of Trump's transition team in November 2016. The transition team announced that Miller would serve as Senior Advisor to the Trump for the policy during his administration. It was announced on December 13, 2016. He is one of the people behind the president's controversial travel ban. Miller also supports building the wall on the US and Mexico border. In 2017, he has a heated exchange with Jim Acosta at the White House daily regarding the Trump administration's support for the RAISE Act to sharply limit legal immigration and favor immigrants with high English proficiency. Miller stopped the Trump administration in 2017.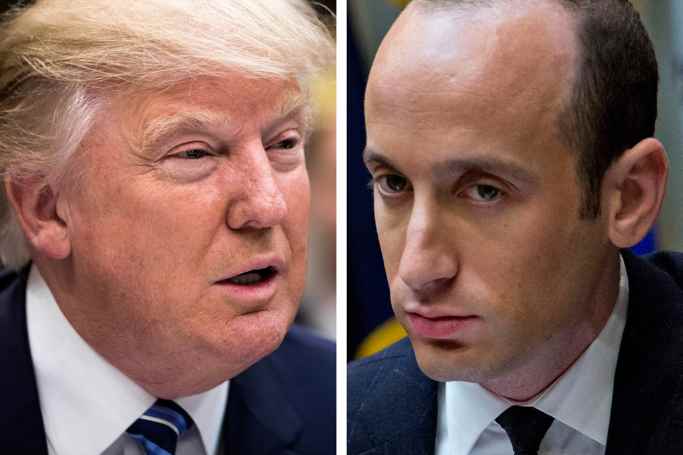 The net worth of Stephen Miller: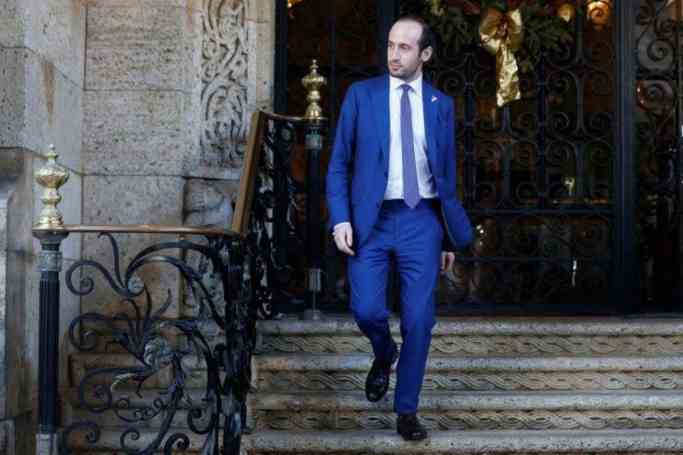 The estimated net worth of Stephen Miller is $250,000. While he was in the Trump administration, he got paid around $150,000 annually.
Personal life of Stephen Miller: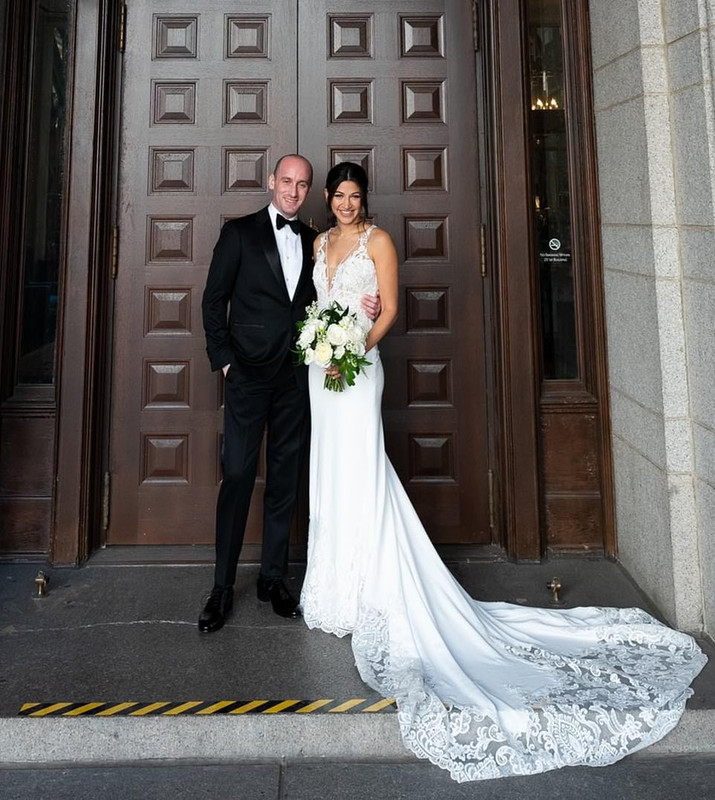 Finally, he got recently married to the lady he was dating since they met in October 2019, Katie Rose. Katie is the press secretary to Vice President Mike Pence. They got married on February 16, 2020. He has two siblings named Alexis Miller and Jacob Miller.
Facts about Stephen Miller: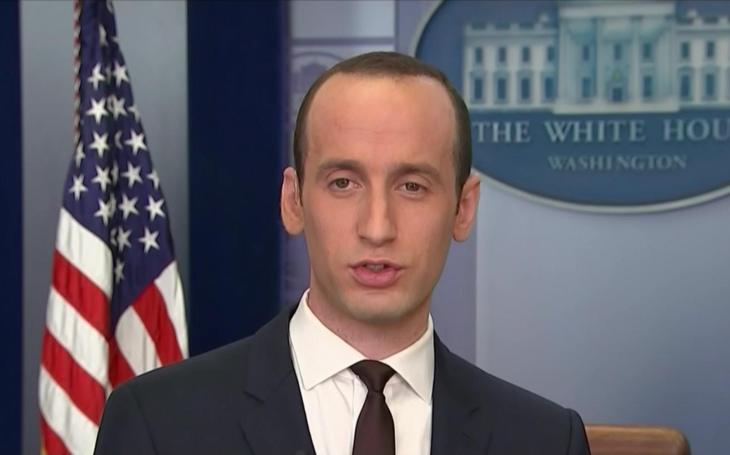 Dumped childhood friend because he was Latino
Worked for noted racist Jeff Sessions
Once booed off from the stage for making a racist joke about school janitors
A best known and least-liked conservative activist in school
Grew up surrounded by liberal politics
known as an outspoken conservative at Duke University
Stephen Miller's quote for the true believers of Trump
"Anything that portrays America as under attack by Islamic terrorists, as even the most purely apolitical 9/11 memorial inevitably will, challenges the university dogma."
"You're obsessed with race. You see everything in terms of race, and you see everyone who disagrees with your worldviews as a racist. And guess what? Almost everybody you've been talking to thinks something is wrong with you."
"Continue to worship at the alter [sic] of multiculturalism and we may come to see that we are participating in the sacrifice of the one culture which binds us all."
"No just society can survive which abandons God."
"Every American has the right to support a policy of retreat and capitulation, and, as so many leftists do, they also have the right to lie and slander the country and the president to further this agenda."
"This isn't education — it is a form of political advocacy and indoctrination, which is unprofessional and violates the tenets of academic freedom by which universities like Duke claim to be guided."
"The last year offered a horrifying tutorial in the moral bankruptcy of the left's politically correct orthodoxy and the corruption of our culture at its hands."
"It's the most wonderful time of year — but you wouldn't know it looking around Duke's campus. You'd probably find more Christmas decorations at your local mosque."
"[T]he Hollywood crowd feels sympathy for the terrorists, detests Republicans and sees America as an obstacle to a better world."
"Create a smoking lounge where all members of the Duke community can come to indulge in their favorite tobacco product. The room should have plenty of mahogany and leather, plasmas, darts, a grand piano, and a professional full-service bar."