A week after President Donald Trump told Americans not to worry about Covid-19 which only affects virtually nobody except the elderly and health severe conditions, but he himself tested positive for the COVID-19. According to the source, President Trump announced on early Friday that he and his wife both tested positive for the coronavirus. They have tested positive after one of his closest advisers, Hope Hicks tested positive for the virus.
Hope Hicks, who has been working so hard without even taking a small break, has just tested positive for Covid 19. Terrible! The First Lady and I are waiting for our test results. In the meantime, we will begin our quarantine process!

— Donald J. Trump (@realDonaldTrump) October 2, 2020
After the affection of coronavirus, the first lady tweeted stating that she and the president were feeling good and all the upcoming engagements, meetings, the press meet has been postponed. With the diagnosis, the most serious and dangerous health known threat attacked the American president in the decades. Trump fell into the highest risk category for serious complications from this virus at the age of 74 and with some obese, which has killed more than 1 million people across the globe.
As too many Americans have done this year, @potus & I are quarantining at home after testing positive for COVID-19. We are feeling good & I have postponed all upcoming engagements. Please be sure you are staying safe & we will all get through this together.

— Melania Trump (@FLOTUS) October 2, 2020
It is suggested that both Donald and Melania Trump has begun their quarantine and recovery process immediately after testing positive. He tweeted that both will get through this pandemic virus together shortly before 1 a.m. Friday.
Tonight, @FLOTUS and I tested positive for COVID-19. We will begin our quarantine and recovery process immediately. We will get through this TOGETHER!

— Donald J. Trump (@realDonaldTrump) October 2, 2020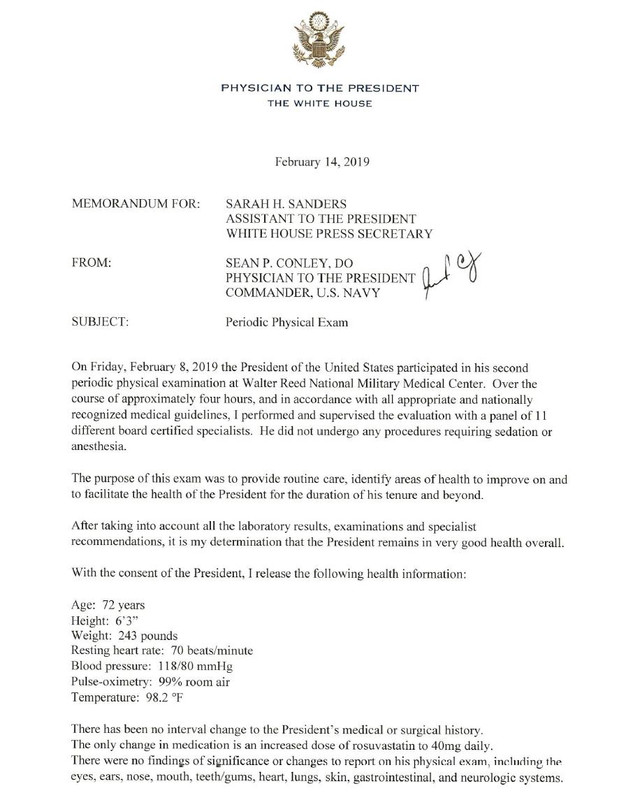 According to the source, the White House physician Dr. Sean Conley issued a memo confirming positive and vocalize that the president and first lady were doing well in-home quarantine. He had mild symptoms of coronavirus. Reports suggest that President Trump has mostly used spurned mask and has often been photographed of no socially distanced with aides or other in any official engagements. Mr. Trump's physician, Dr. Conley released a statement late on Thursday stating that the president and first lady both are doing well and they have a plan remaining at home within the White House during their Convalescence. Furthermore, he has not provided any further details.
After the tweet of trump testing positive of Covid-19, Trump and his wife had many well-wishers over the internet. Among some well-wishers, Vice President Mike Pence also tweeted sending all the love and prayers to the couple. Moreover, Kayleigh McEnany also tweeted wishing strength to the entire country. Trump's Democrat challenger Joe Biden has also tweeted sending all the prayers to Trump's family. The campaigns which were scheduled in Florida on Friday and across the Western United States the following week have been canceled still he hosted a phone call on Covid-19 support for vulnerable seniors later on Friday.
Karen and I send our love and prayers to our dear friends President @realDonaldTrump and @FLOTUS Melania Trump. We join millions across America praying for their full and swift recovery. God bless you President Trump & our wonderful First Lady Melania.

— Mike Pence (@Mike_Pence) October 2, 2020
Trump's youngest son Barron Trump tested negative for coronavirus which was reported by the White House. Barron has taken all precautions and made ensure to keep safe, sound, and healthy, said Stephanie Grisham, who is chief staff for Melania Trump. So far now Ivanka Trump and her husband Jared Kushner also tested negative. Highlighting the contact of Trump's positive test, he also took part in a fundraiser and a roundtable in Bedminster, New Jersey on Thursday. Moreover, he has also recently appeared at a rally in Duluth, Minnesota on Wednesday. He also traveled to Cleveland, Ohio for the first presidential debate with Democratic challenger Joe Biden on Tuesday.