Last updated on January 20th, 2017 at 04:44 pm
Welcome to our Conservative Commentary Humor!!!!
I don't know man what United States 45th President Mr. Donald Trump have to hear during his tenure as a president.
Recently, a woman, who by the way is also a single mom blamed Trump that her desire on moving on with life and getting a life partner vanished from her brain because he won the election. The single mom said that " She was doing fine before election and even dated six different guys before the election". So, what happened to her after Trump won the election against almost President Hillary Clinton??
Actually the woman believes that her desires to date and find new male partner was suddenly gone. I wonder if this is permanent. She was dating half a dozen guys in a week but after election results her desires went-off in air completely!!! Crazy eh!!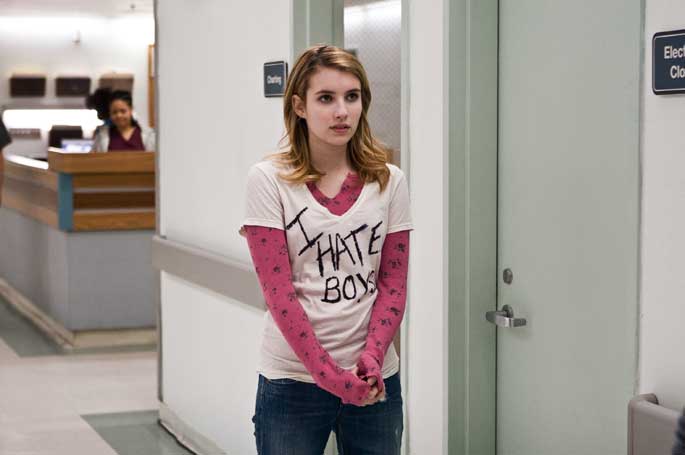 This is the story that single mom with two children and dog shared with The Washington post and blamed Trump.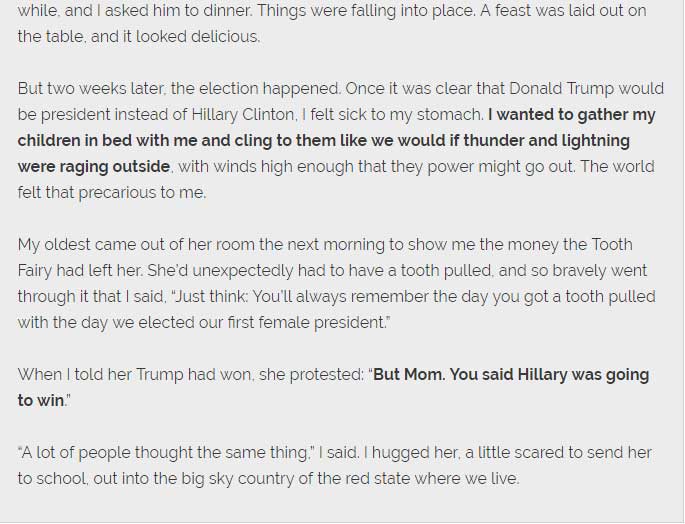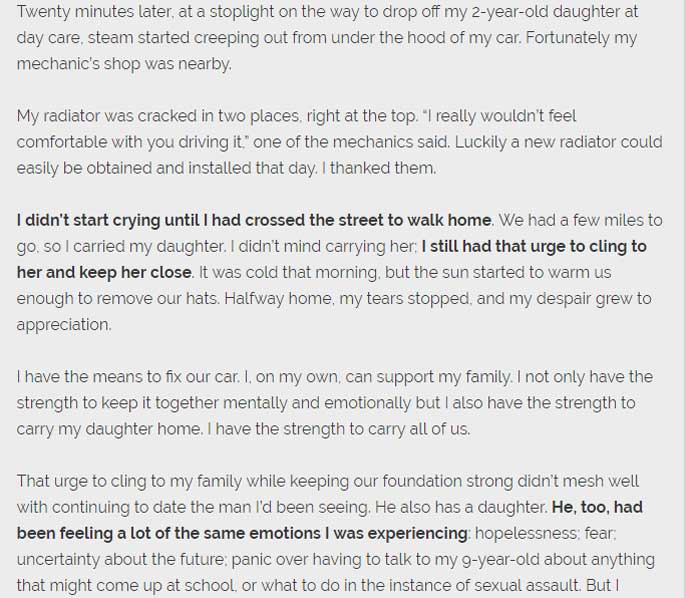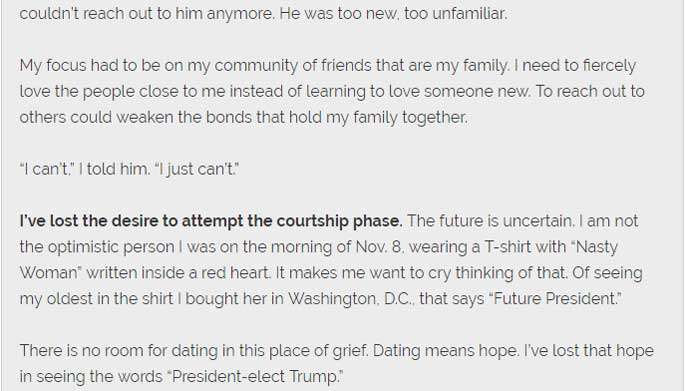 This crazy woman needs some serious medicine to get her desire back to date human being. May be her dog is the real reason that she has not been able to settle with anyone.
What's happening to America? Will now people blame Trump for everything they suffer. Or they will blame Trump's hunting loving sons Eric Trump and Donald Trump Junior for extinction of Dianausours.
Maybe someday women's desire to wear fashionable clothes will fade away because Ivanka Trump has her brand. Or people's desire to get rich will go away because Donald Trump is a Billionaire.
Will American not marry the model as hot as Melania Trump because Trump did? May be people will never marry thrice like Trump? People's desire for luxury life may end and they will not play golf. And Mr. Trump is there to blame for in White House reading nonsense created by smart Americans.
We all need somebody to put blame on and Trump is American's favorite now. It's our inability that life is not as we want to be. Do you really think that Donald Trump is the reason behind our desires to fade away??
This is our first Conservative Commentary Humor. I hope you liked it. We will be pleased if you share us your views and regards on comments below.
The Woman must be listening to this song now.