Vanessa Haydon Trump is the wife of Donald Trump Jr and mother of five children. As the couple met at a fashion week in 2003, they started dating. And, a marital knot was tied in 2005. Trump Jr. and Haydon have lived a fashionable and luxurious life so far, but their joint net worth hasn't been disclosed so far.
A little archery practice in my backyard pic.twitter.com/R5og8xmt47

— Vanessa Trump (@MrsVanessaTrump) September 2, 2016
We know that Trump Jr. is worth a staggering $150 million but what about his wife? In the past, Vanessa was a model for Wilhelmina. And, she even had her own line of handbags named La Poshett. These careers must have made Vanessa a handsome net worth.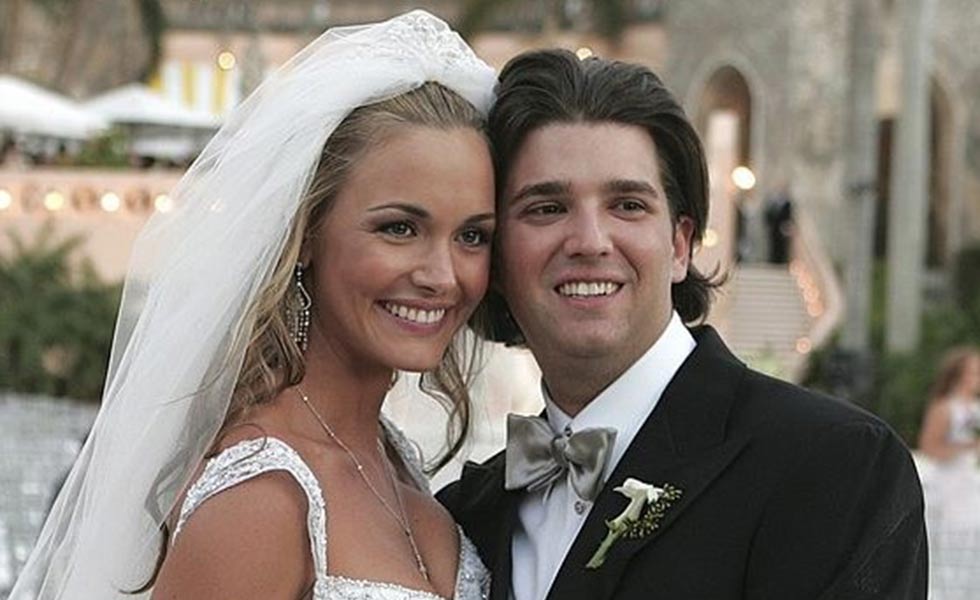 Wilhelmina pays an average of $250 an hour to its models. That means, each of the models in that company earns more than $100, 000 a year. Hence, it's reasonable to assume that Vanessa made around a million dollar from her modeling career of seven years. However, her earning from La Poshett is almost impossible to estimate. We do not assume she earned much because the handbag line remained in the market only for three years – from 2010 to 2013.
La Poshett handbag in hand:
"@RudyForReal: My wife rocking @MrsVanessaTrump @LaPoshett hand bag tonight @ dinner. Always a good time pic.twitter.com/H8PU1eshIX"

— Vanessa Trump (@MrsVanessaTrump) February 26, 2013
Until 2006, Trump Jr. and Vanessa lived in a 220 Riverside Boulevard apartment which was sold to a Brazilian model for 1.8 million dollars. Then, in 2009, the couple bought 12B and 12C apartments at The Sovereign for $1.5 and $1.125 million respectively. Interestingly, The Sovereign is not a Trump building, but a Bosa Property.
It doesn't matter how moneyed Vanessa is because she is married to a millionaire husband who is perhaps the future owner of a multi-billion-dollar company.