Last updated on February 16th, 2017 at 03:24 pm
Kellyanne Conway, a republican manager, strategist, and pollster is the campaign manager for Republican presidential candidate Donald Trump. Being hired by Donald Trump for the very post on July 1, 2016, she is the first woman to manage a presidential campaign. Before entering into politics, she pursued her career in Law.
Just to let you know not every lawyer makes it up to Donald Trump's presidential campaign but yeah obviously she earns in millions after all it is Donald Trump. Her net worth is 4.2 millions.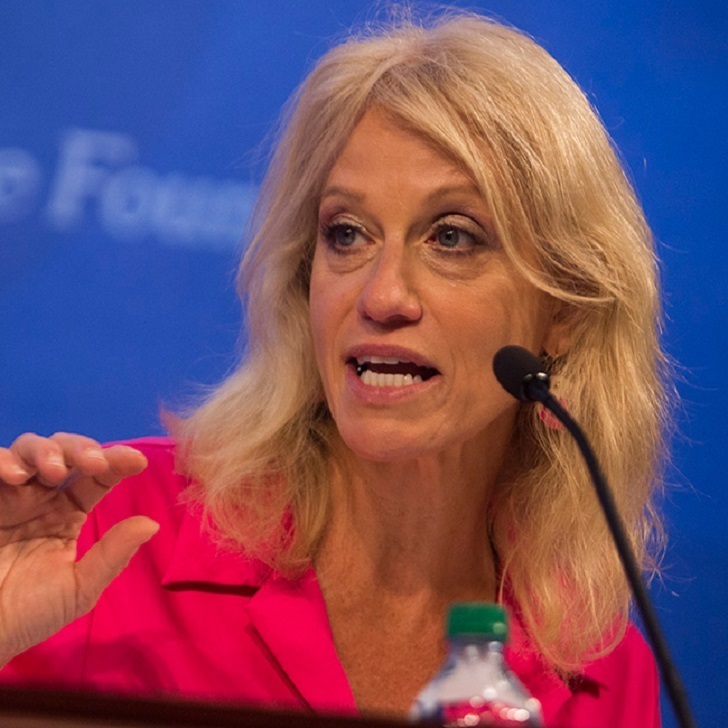 Kellyanne Conaway Career
She received BA in political science from Trinity College, Washington DC and earned a J.D from "The George Washington University Law School" and then clerked for a judge in Washington DC.
News: Relationship and affair between Kellyanne Conway and Donald Trump.
Apart from this, she has even worked with the Wirthlin Group, a polling firm which worked for Ronald Regan which led her to found her own polling company in 1995. It's a privately held, woman-owned corporation having it's headquartered in Washington DC and maintains an office in New York.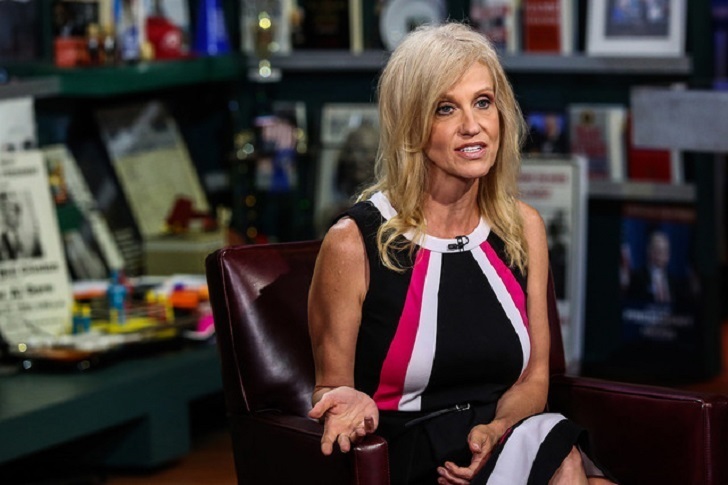 Aside from Reagan, she has worked with a number of personalities like Late Congressman Jack kemp, former Vice President Dan Quayle, Newt Gingrich(Speaker of The House), Senator Fred Thompson (whom she had affair with), and Indiana Governor  Mike Pence. Not only Kellyanne is known for law and politics but she has also made appearances and has commented on over 1200 television networks, print stories, and radio shows. She has even been awarded the "Crystal Ball" award by Washington Post for her accurate election predictions.
She is also the author of the book "What Women Really Want" and is a CBNC contributor, not to miss, the Editor and Publisher of Women Trends Online; all of which contribute more to her already growing net worth.
Married to a Lawyer George T. Conway III, the couple is the parent of 4 children. Her husband is a litigation partner at the Law firm: Watchell, Lipton, Rosen and Kart. George T Conway also donated money to Ted Cruz in the Republican Primary for president but Donald Trump was selected as the Republican nominee at US Presidential Elections 2016.
Association with Donald Trump Republican Campaign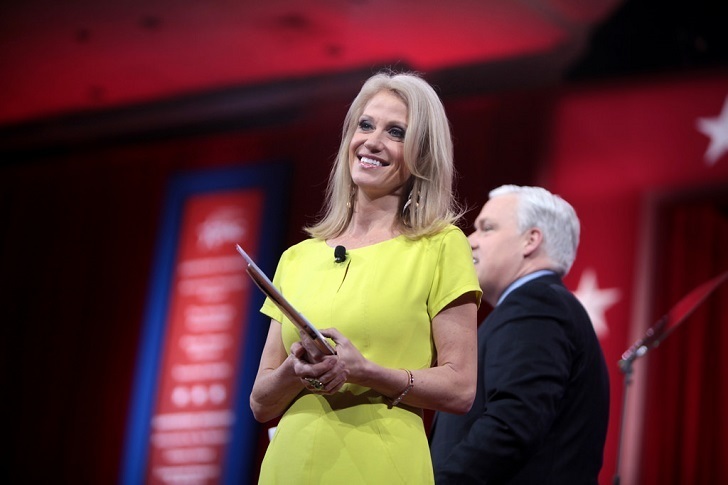 Republican Party nominee Donald Trump hired Conway to become his senior advisor on July 1, 2016. Conway advised Trump on how to appeal female voters. However, in August 2016, Donald Trump made her his Campaign manager which made her the first woman to run a Republican general election presidential campaign.
Trump's statement about her hire was

"Kellyanne is a tremendous ASSET to our rapidly-expanding campaign team. She is a data and messaging expert and terrific on TV. It is great to have her on board."
She works along with Michael Glassner,Hope Hicks, Steve Bannon, Alan Cobb and Ken McKay.