Last updated on July 7th, 2019 at 07:26 am
The most powerful person in White House, Kellyanne Conway has successfully managed to rule the media yet has kept her loved ones out of the spotlight.  Conway is married to husband George T Conway and has four children with him.
Kellyanne is known for her capability to handle the presidential campaign of Donald Trump with unusual strategies and now there are even more expectations with her as she is selected as the Counselor to the President.
Conway's caliber to handle such a huge pressure and stress is really appreciated by American people and Trump supporters.
Must See: Kellyanne Conway and her daughter's photos from Inauguration day 2017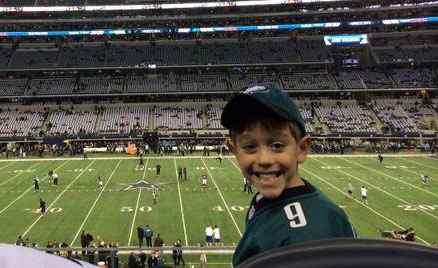 Must See: Kellyanne Conway when she was young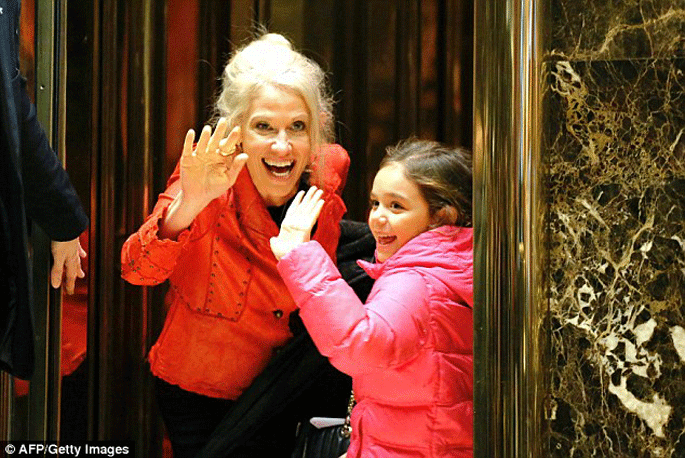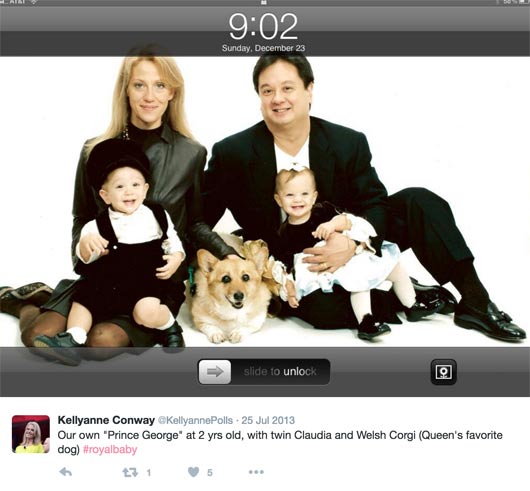 These are some rare pictures of Kellyanne Conway with her husband and children. As we all know her husband George is a very private person and maintained a low profile and along with him, even their children are particular about it.However digging some information about George we reveal he is a lawyer and partner at Wachtell, Lipton, Rosen and Katz law firm. He earns about $1 million per year from the firm and his colleagues call him "million dollar partner"
Must See: Vanessa Conway : Daughter of Kellyanne and Goerge T Conway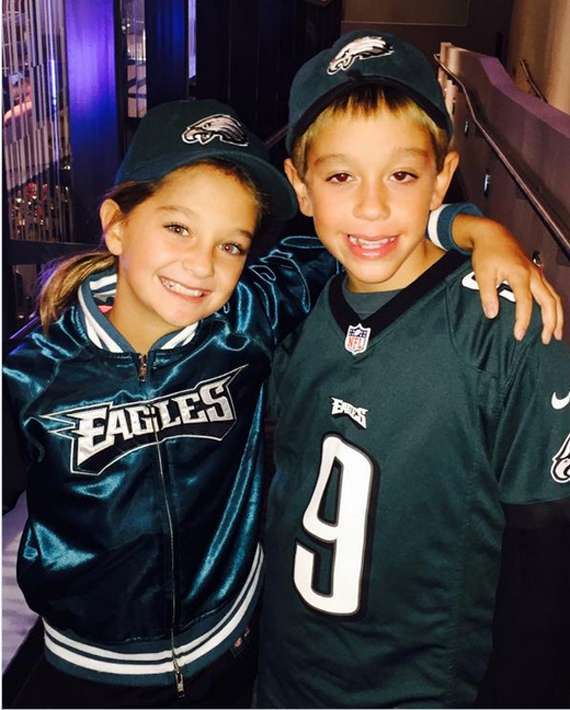 Kellyanne has four children with George out of which George and Claudia are twins. The family resides in a sweet home in New Jersey.
Must See: Kellyanne Conway's hot and sexy photos in swimwear
Kellyanne Conway's family is a big fan of baseball and goes to games frequently.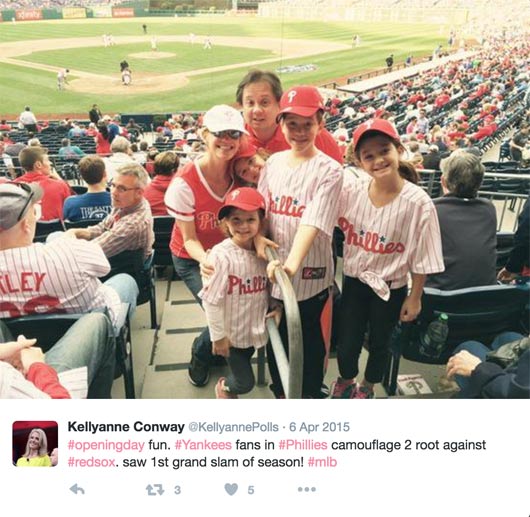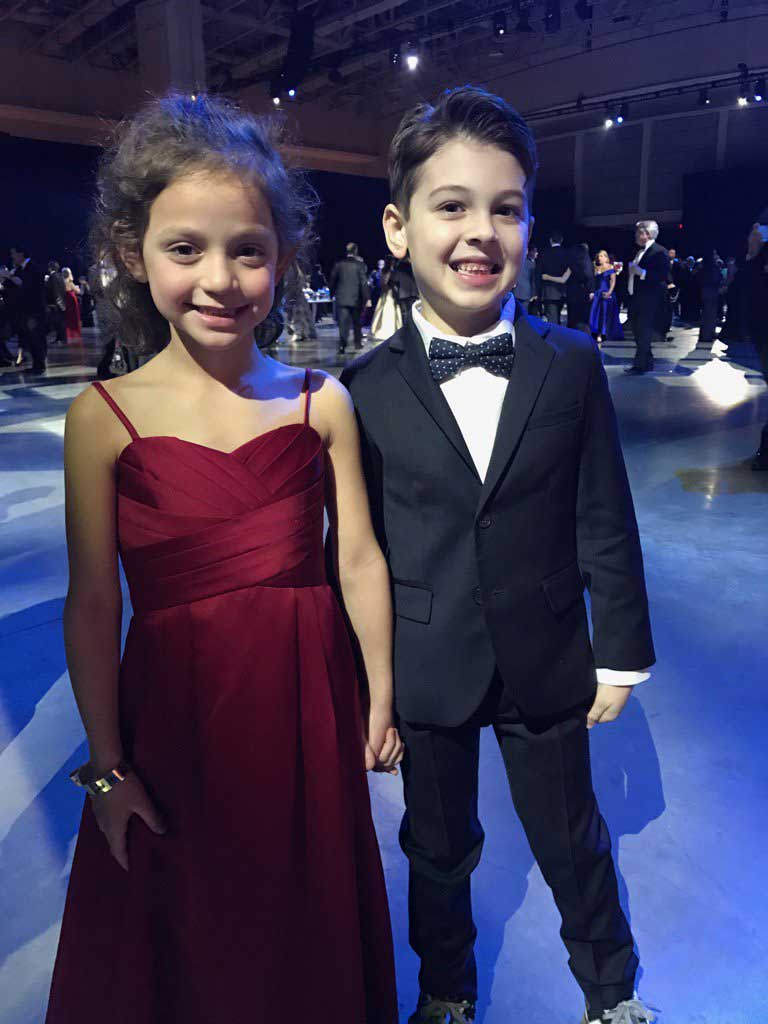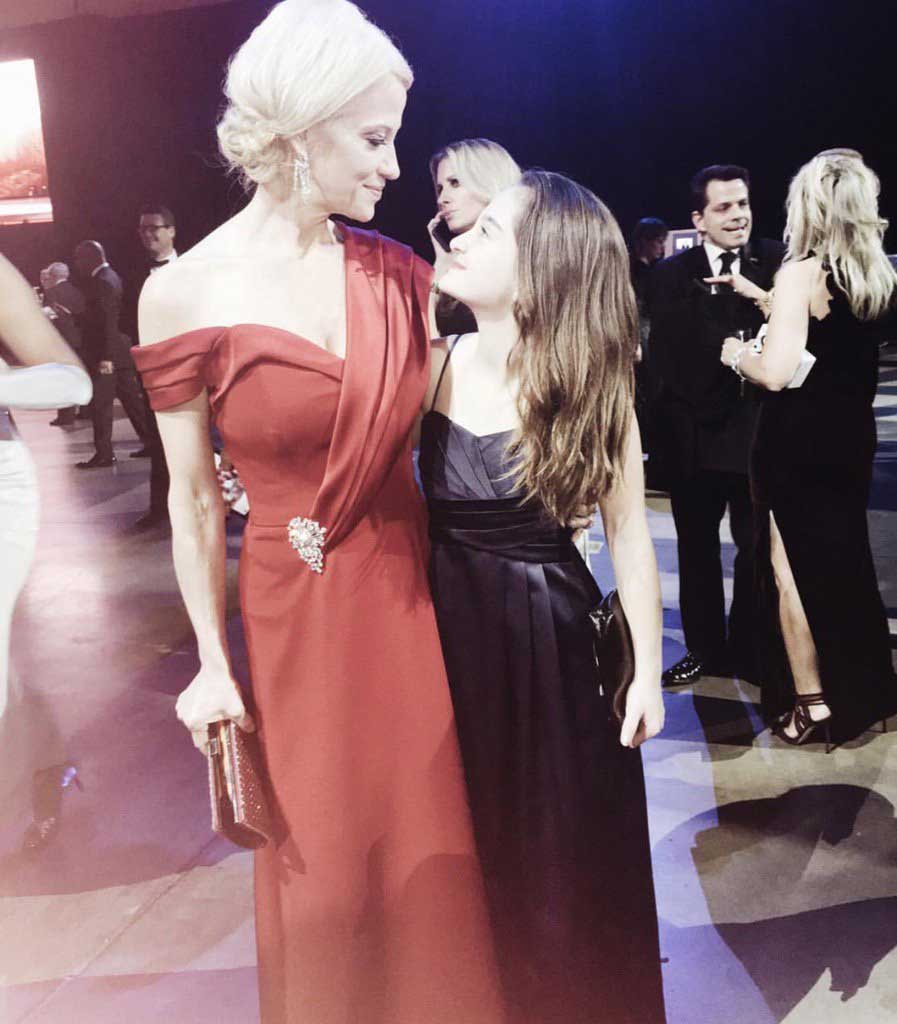 Kellyanne Conway with her daughter Claudia in a party called by President Donald Trump.
Kellyanne is considered as one of the smartest women in the US. Many times question also arise if she is able to handle her house properly then? Well yes. The mother of four takes her family and office responsibility pretty seriously. She manages to prepare her children for school while handling her duties efficiently.
Saturday Night Live dedicated a show to Kellyanne about her day off and how she is always ready to defend her boss Trump who is always on controversy because of his comments on various matters. But she has always been successful to take out some reasonable meaning of Trump's twitter posts and unusual comments and languages.
Must See: Kellyanne Conway is now counselor to the president
I watched parts of @nbcsnl Saturday Night Live last night. It is a totally one-sided, biased show – nothing funny at all. Equal time for us?

— Donald J. Trump (@realDonaldTrump) 20 November 2016
Conway Said "CNN is bringing out Trump's tweet just to create divisions"
https://www.youtube.com/watch?v=Zjbc15X1zSM