Last updated on February 16th, 2017 at 03:22 pm
Kellyanne Conway; an Irish and Italian descent is an American political figure is popularly known as Republican Party nominee Donald Trump's campaign manager. Born as Kellyanne Elizabeth Fitzpatrick her parents separated when she was 3 years old she opened up in the media that she grew up in a house with her mom and her granny, and two of her mother's unmarried sisters.
In addition, she also added that she was raised in Hammonton, New Jersey by 4 catholic women where she did schooling from St. Joseph High school.
She was appointed at Campaign manager at Republican presidential candidate Donald trump since August 17, 2016. She is also a president and CEO of pulling company Women Trend and regular political commentator on CNN, Fox News, and Fox Business etc.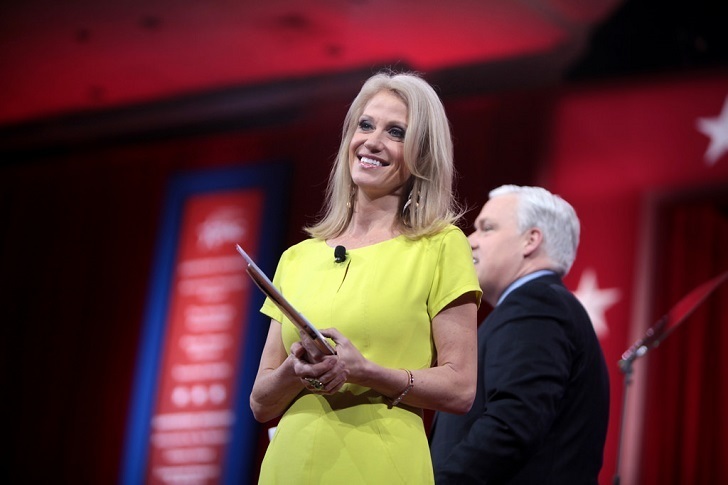 She received B.A. in Political science from Trinity College, Washington, D.C. and then studied at Oxford University to later earn a law degree from the George Washington University Law School.
After practicing law, she started to work in polling business with Wirthlin Group, a GOP polling firm which worked for Ronald Regan.  She also worked some time for Luntz Research Companies before founding her sole firm. Her firm started to work for political figures such as Congressman Jack Kemp; former vice president Dan Quayle; Speaker of the House Newt Gingrich; Senator and Fred Thompson; and congressman Mike Pence.
Conway wrote a book titled "What women really want" co- authored with Celinda Lake.
Kellyanne Conway married life
She had a close relationship with late Tennessee Sen. and Fred Thompson before marriage. Now she has close relationship with Donald Trump.
Conway currently lives in New York City with her family which comprises of her husband George T. Conway and four young children including twins. They married in 2001.
The couple's twin kids are named George and Claudia who are ten years of age. One of their daughters spent 5 months in hospital at birth. She is very happy in her married life with George T. Conway. They are maintaining relationship more than a decade.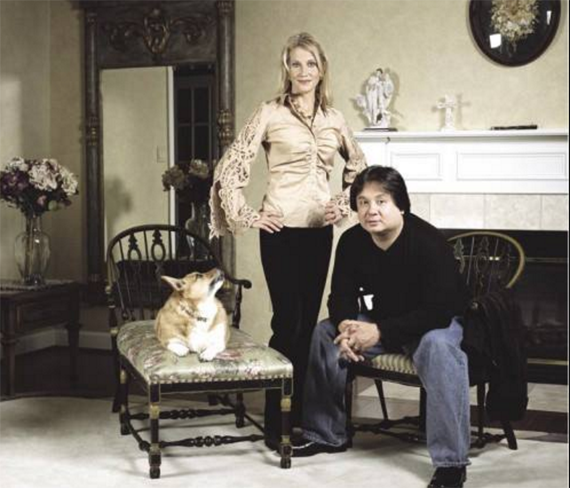 Also See: Kellyanne Conway Net worth
Kellyanne Conway husband- George T. Conway
George T. Conway is also a Republican and husband of Kellyanne Conway. He is a partner at Wachtell, Lipton, Rosen and Catz in the department of litigation.
His litigation experience included various high profile case and matters in many areas of federal and state law throughout the country.He was involved in Paula Jones' lawsuit against Bill Clinton and belongs to a conservative society.
Also See: Donald Trump's Campaign Manager Kellyanne Conway;News, Facts, Controversies and Interviews