Kayleigh McEnany is a Florida-born political commentator. She is also a writer and a contributor for CNN News Channel.
Early Life and Education
Kayleigh McEnany was born on April 18, 1988. Raised in Tampa, Florida, McEnany went to the Academy of the Holy Names. Having completed high school from the girl's school, she joined Georgetown University for an undergraduate education in foreign service.
For her law degree, Kayleigh went to the University of Miami School of Law and Harvard Law School. During the college years, McEnany spent some of her time at St. Edmund Hall of the University of Oxford.
Personal Life
Kayleigh McEnany is not yet married but is currently engaged to Sean Gilmartin. Sean is a professional baseball pitcher; the couple is looking to marry this November.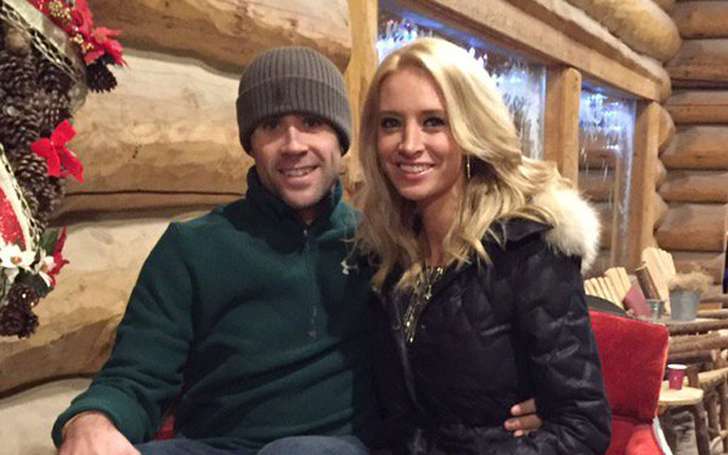 McEnany went through a double mastectomy surgery in order to treat the spreading of breast cancer via mutated BRCA1 gene. Since the mastectomy in 2011, McEnany's chest looks a lot flatter. As of 2016, not knowing about the mastectomy, Dana Loesch mocked her breast size and appearance.
Career
During the college and high school years, Kayleigh was heavily involved as an intern with prominent politicians such as George W. Bush, Adam Putnam, and Tom Gallagher. As a Republican herself, McEnany worked in the White House Office of Communications under Bush administration. These experiences have given her professional career a significant boost. Graduating from Georgetown University, McEnany started working on Mike Huckabee's television show as a producer.
Kayleigh McEnany became a center of controversy after claiming Barack Obama was president when Danie Pearl was beheaded in Pakistan. As the event took place in 2002, George W. Bush was the president during the event. McEnany reportedly apologized for the mistake. Likewise, in February 2017, she had a heated discussion with Charles Blow on the CNN show CNN Tonight with Don Lemon. Blow is a New York Times columnist. During the discussion, Blow reportedly said, "Don't do that. Don't touch me and say that's your 'sinister motivations.' That's not going to happen tonight."
https://www.youtube.com/watch?v=Ako7JUHpBHE
Currently, McEnany appears as a co-host of the CNN show The Point. Besides, she has made several appearances on television shows such as Varney & Co., America Live and The Real Story. She is also a writer for political newspapers such as Breitbart and PJ Media.
 Kayleigh McEnany political ideology
By political ideology, Kayleigh has always been a Republican. She followed the Trump campaign trail and always supported his agendas. The CNN News Channel frequently calls her to defend Donald Trump on his various statements and policies.
https://www.youtube.com/watch?v=B2CgemwQ9-w
McEnany had announced her endorsement for Donald Trump on February 1, 2016.