Last updated on January 21st, 2017 at 03:54 pm
Have you ever wondered where the youngest son of US President Donald Trump and First Lady Melania Trump, Barron Trump studies? Well, He studies at New York's Columbia Grammar and Preparatory School which is private and its annual fee is about $45,000. EXPENSIVE RIGHT!!!! But not when you are a Donald Trump's and Melania's son. He has $10 billion as he claims.
Recently, there are news buzzing around that the parents of other children at Columbia Grammar and Preparatory school are worried and scared due to Barron Trump's presence in school after his father won the presidential election. One of the board members of Barron's school said; they are working on security issues and will come up with a solution.
Must See: Facts about Barron Trump and his Lifestyle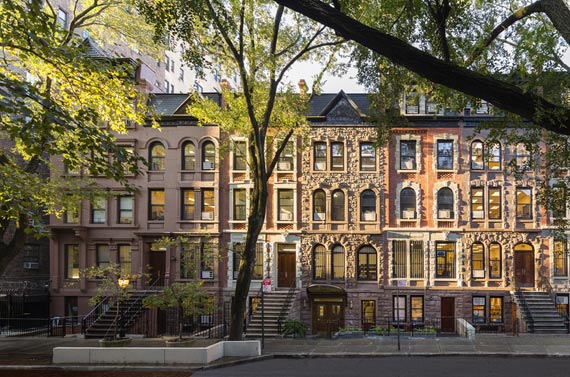 Parents are worried because Trump's family has many enemy after election and people may attempt extortion and kidnapping a children from school. They are also worried about security issues because Melania declared to not to go White house until Barron finishes his school.  Melania is doing so because "It might be hard for Barron if he leaves his school and friend at once". She wants him to enjoy his childhood with his best friends and the environment he loves. Melania don't want to put stress on Barron to be precise.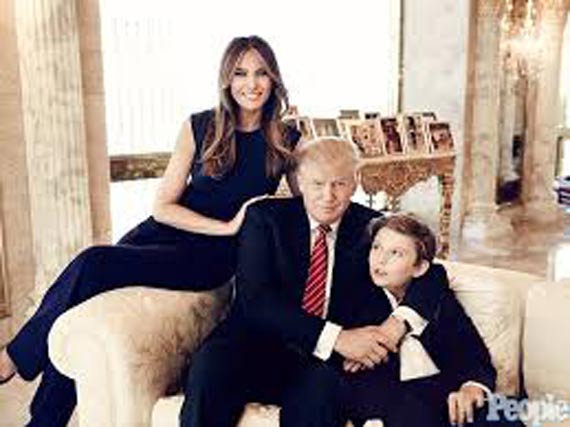 Rosie O'Donnell is a shameful and hateful Mother****g Bi**h and as**h***le
Recently hateful Rosie O'Donnell bullied on Barron about his autistic behavior and tried to publicly defame him. Rosie's and Donald's feud is on since long but she is now getting backlash in all over internet due to her comments on Young Trump. Her behavior is strictly not appreciated by public and her fans. Everybody who has autistic relatives is mad over her.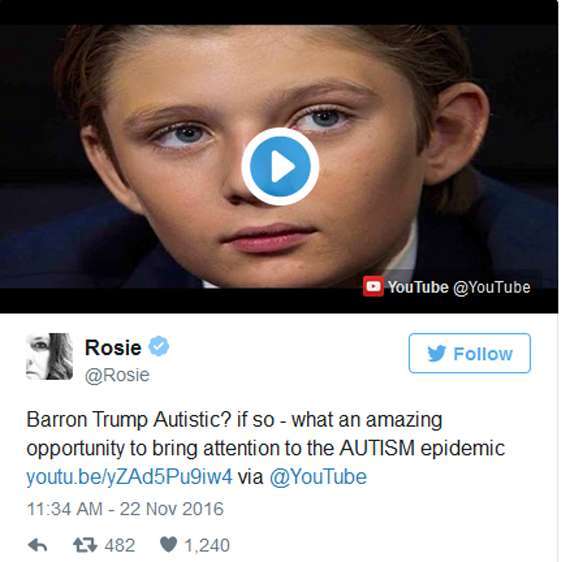 She posted YouTube video where Barron was captured with some autistic behavior for which they make him subject to laugh. Rosie must be put into jail for this hateful opinion.
Hateful Rosie O'Donnell thinks she is a great comedian but actually she is inhumane racist. A comedian would never do a thing like that.
Rosie F****g O'Donnell Posted this Video in her twitter.
https://www.youtube.com/watch?v=yZAd5Pu9iw4&feature=youtu.be
We don't give a S**t if young Barron has autism. We love Donald Trump and family.
And Trump is right O'Donnell because you are really a pig.
After her malicious tweet she get slammed like this.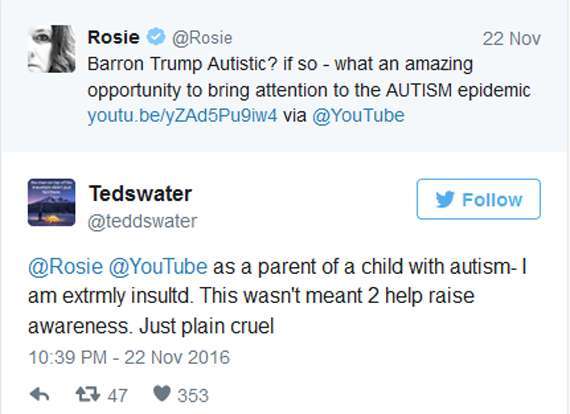 Must See: Is Barron Really Autistic or Normal?
Save
Save
Save
Save
Save
Save