Last updated on January 21st, 2017 at 03:49 pm
Now the world knows Donald John Trump is the 45th President of United States of America. However, if you are curious who was the small boy standing by his side when he gave his acceptance speech we are here to enlighten you.
Meet Barron Trump– the youngest son of President Donald Trump from his wife Melania Trump. The out of the four children he has been in the spotlight the least during their father's presidential campaign yet he remains to be a subject of discussion.
The lesser known child of Donald Trump and Melania Trump may not be seen in public much but he is more than interested in his father's election as he is said to be regularly asking his mother about his father's ranking at the polls.
Must See: Is Barron Trump Autistic?
The only child of Donald and Melania together is living his life in luxury and currently lives in the Trump tower where he has a floor of his own. Here he is allowed every luxury and is even given permission to draw or paint on the walls as his mother is a strong believer that letting the imagination and creativity flow. We have scooped the best parts of this mysterious boy.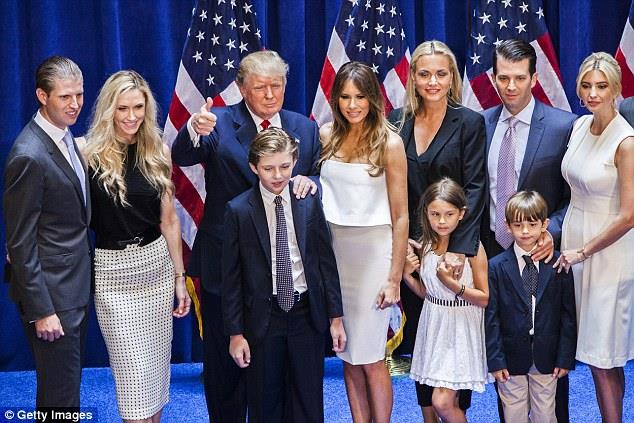 Barron Trump and the story behind his name.
His name Barron is a name which Donald has adored for years and seems it was his all-time favorite name and this name was granted to his fifth child. According to sources at the Washington post, this was his alias when talking to the press in the 1980s when he used the name, John Barron. In 2004, in a reality TV show The Apprentice there was a brief attempt to create a scripted drama based on Trump's own life. And when the screenwriter Gay Walch delivered the pilot to her subject, he had only one note: change the protagonist's last name to Barron coincidentally a year later, Donald married Melania Knauss now known as his first lady Melania Trump, and a year after that, Barron Trump was born.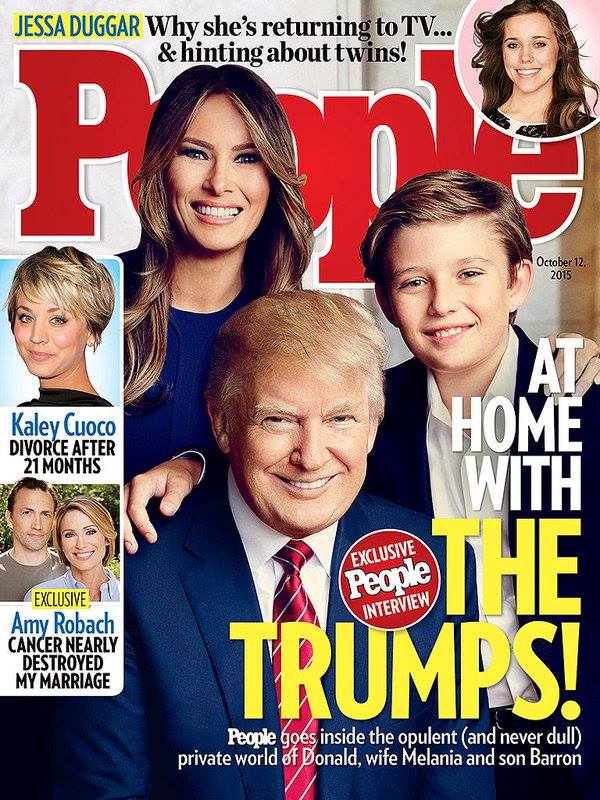 Barron Trump and his personality traits
While he is a perfectly normal child Barron also has lots of privileges and freedom which not many kids have. Being a son of a multi-millionaire has already shown its effects on his lifestyle. It's no surprise that Barron is pampered by his parents after all he is the son of one of the richest parents on the planet so it's no surprise that he has all the luxuries at hand.
An interesting fact is that he has already taken after his father and his mother also revealed in an interview with ABC News that he was "not a sweatpants child" and rather a suit and tie-loving kind of child. He is seen as a rather "very strong-minded" who seemingly has the run of the house. Instead of interest in video games and sports like football he is fond of golf and also building things.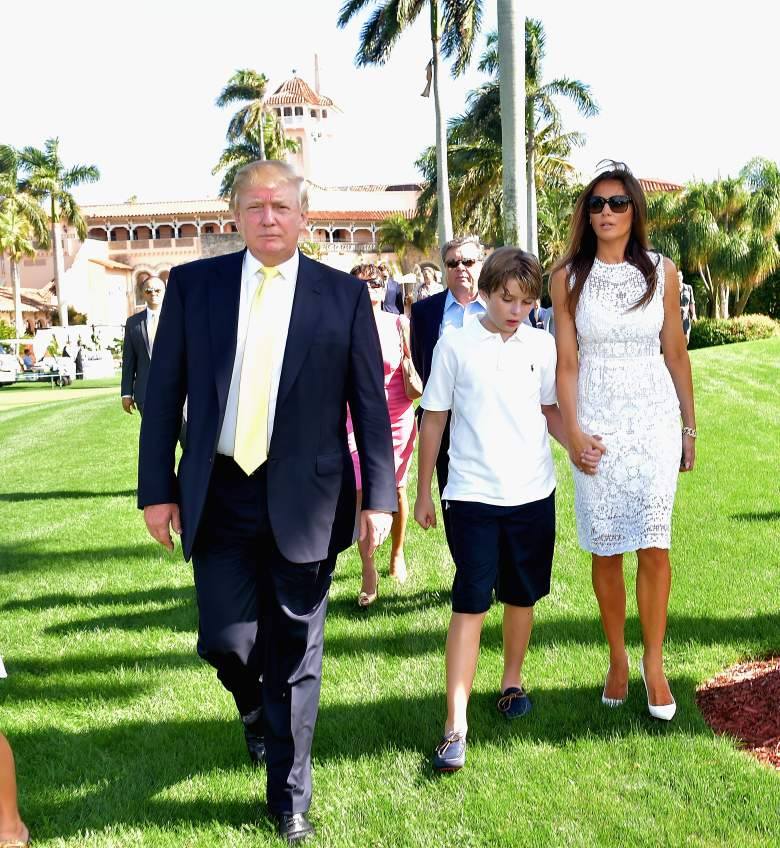 Baron Trump and his name Little Donald
Barron is the only child shared by Donald and his third wife Melania which makes him the 5th child of Trump. Just like all his other children, Barron is also known for being an obedient child who adores and respects his father.
While the world considers Ivanka Trump to be Trump's favorite child many among Trump's inner circle think otherwise as Barron seems to be taking a hike at father's appeal.
While he is known outside as Barron inside the Trump tower he is known as little Donald for striking similarities with his tycoon father Donald Trump. He shares many similarities with his father. For a child, he has already learned a lot about family business and how to handle it.
It's not surprising that when your dad owns 17 golf courses around the world learn that most business deals are made in golf courses. He has interests in golf and interestingly enough an interest in construction just like the family business.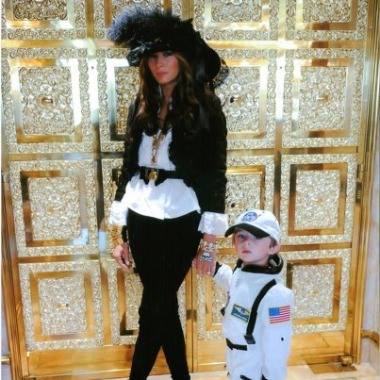 Barron Trump and his lavish lifestyle
You know your dad is super rich when your fourth birthday has all 20 of yours's preschool classmates to Manhattan's Intrepid Sea-Air-Space Museum to enjoy submarine tours, airplane tours, and a cake shaped just like his daddy's private jet. And this was just one of the many birthdays Barron has had.
When your father is a multimillionaire it's no surprise you get to live the life and of course, he too is living the life. seems having a whole floor to yourself and several such privileges is no joke but apart from this, it seems Barron also has the luxury of a special caviar infused lotion costing $150 (an ounce) from his own mother's brand the Melania Trump Caviar Complex C6™ Luxe Moisture before going to bed. Being covered in this lotion head to toe must be one hell of a life.
Barron Trump does not have nannies.
Although some may argue rich people may have nannies, in this case, there are none. In an interview with the parenting.com Melania has revealed that she is a full-time mom.
She also considers it her first job and seems very serious about it. According to her, she does most of her business work when he is in school. Asides from packing his lunch, cooking his breakfast she seems to be helping Barron with almost every work just like a normal mother.
This for Melania is very important as she wants him to see his mother's passion and devotion for him. The mother-son duo is enjoying mostly in their New York-based house and Mar-a-Lago [Palm Beach, Florida].According to her Donald Trump and his son enjoy each other's company in their quality time whether it be playing golf or relaxing, eating dinner, etc.
Even though he didn't do most of the household chores like a normal father would do Melania, however, isn't bothered by that. This revelation was made during an interview with Howard Stern the year that Barron was conceived in which he said, "I like kids. I mean, I won't do anything to take care of them. I'll supply funds and she'll take care of the kids."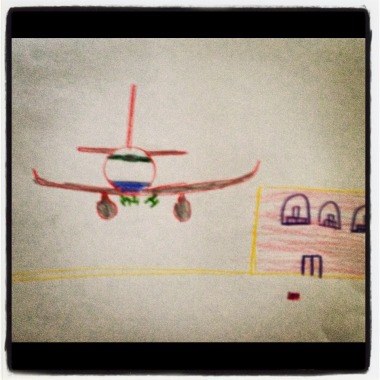 Barron Trump and his room at the Trump tower
Barron has a whole floor to himself so what is his room like? We already know that he can do whatever he likes such as drawing or painting on the walls but did you know that his rooms have helicopter and planes decoration. This suits his taste as he had his fourth birthday at the Sea-air-space Museum in Manhattan.
He lives a posh life that affords him a lot more than just silver spoons. Barron has his own floor in Trump Tower with his own living room. His mother (Melania Trump's) Twitter account shows a number of photos of Barron's lavish adventures — from trips to Donald's Scotland golf course, to jet skiing with mom, to swimming with the dolphins.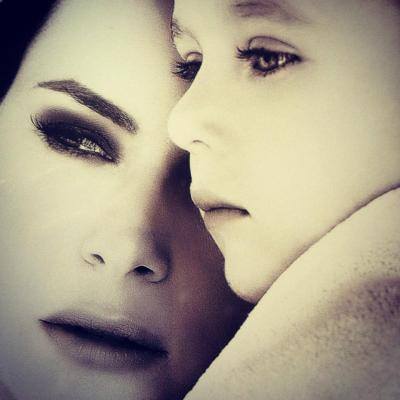 Barron Trump and his personality traits
Besides being a strong minded and clever boy he picks up quite a lot of traits from his father as a former Trump butler Tony Senecal once told in an interview, "When Baron was 2 and a half years old I took his breakfast into him. He was sitting in his highchair and he looks at me and he said: "Tony! Sit down! We need to talk! Barron is a seriously sharp dresser for a 10-year-old".
In his house, he is the boss a simple no means no as mentioned by Melania in an interview where she said "If he says no, we listen to him. It's no and we don't try to change it." although some may argue those might just be ways that he tries to relate to his "super busy" father who Melania said never changed a diaper or put his son to bed. In a way, they are separated by this election but he is none the less following this election very closely just as any of his 5 brothers and sisters.
Barron Trump and his school
Barron studies in a prestigious private school in New York (Columbia Grammar Prep School)where he is dropped off and picked up by Mrs. Trump herself. An astonishing $40,000 annual tuition is the new normal for many of NYC's privates.
He is not changing his school anytime soon. His mother Melania don't want her son to suffer mentally suddenly. She don't want Barron to change his friends and school environment.