Last updated on June 7th, 2018 at 01:59 pm
Controversy's favorite child and well-known personality, President of the U.S. Donald J. Trump yet again have landed in another scandal. Always surrounded by juicy tad-bits and brows raising news, Trump immersed himself with porn star Stormy Daniels this time.
Stormy Daniels born as Stephanie Gregory Clifford is one of the famous and popular adult movie star of yesteryear. Arisen as a seductive stripper and actress, Daniels chose to become an adult star at the mere age of 19 and is currently operating as pornographic director and screenwriter in American entertainment industry.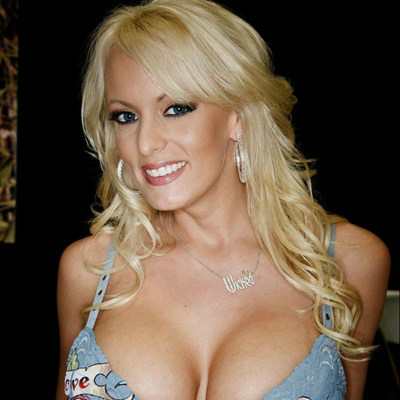 How did Trump meet Stormy Daniels?
As per the story surfaced, it is said that Trump had illicit affair with Daniels. Gossips aside looks like we got a huge bang-on news on that part and Daniels opening up about the event clarified many aspects and dug out a lot of hidden facts as well. According to news, Trump's attorney had paid Daniels a sum of $130,000 to keep mum about the whole fiasco. For the fiasco, it goes like this: a young dynamic and bold actress caught up the sight of a 60-year-old business tycoon on a golf course. They had a nice chit chat which progressed the man to invite the lady for dinner. Hence, they were supposed to meet in his room, the girl went to his place and apparently spanked him with the same magazine he was featured on. Then the girl went to freshen up and when she came back to the room, the man was ready with his anaconda hooded. Ultimately they had consensual sex and the girl left.  Though they had further encounters but that was just a few public appearances. This story dates back to 2006. As Trump was only a business magnate then and it didn't roll anything to publicize the news, but the year 2018 has been a little cruel. Turns out the actress had been treated and the payment made to her was hush money to deny the affair. The affair had started the same year when Trump's third wife Melania was pregnant with their son Barron. Infidelity at its peak, Donald emerged as a mob figure who would go to any extent to suppress the fact.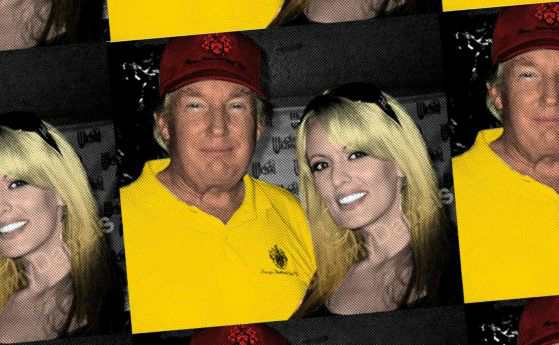 Michael Cohen paid hush money
Recently Daniels was seen in the American TV show 60 minutes where she discussed the detail of her multiple encounters with Trump and how the matter was hushed. According to Stormy, Trump's attorney Michael Dean Cohen had paid her $130000 to deny the allegations about the affair. She even mentioned it was just 12 days before the 2016 presidential elections, where Trump was one of the contenders. She also said she had signed a non-disclosure agreement of the involved affair. She seemed to be scared during the interview upon which she mentioned she was made to sign many documents for denying her relationship with Trump on multiple occasions. She even said she got death threat by a man in car parking in Las Vegas. Even though the news was covert, "Wall Street Journal" somehow got the grasp to the news in January 2018 and the story again resurfaced. This came out as a big shock globally, but Daniels' story makes us acknowledge that political figures have damn good powers to hush anything or erase any existence. Daniels also said that Trump said "she reminded him of his daughter" after they had sex which kind of creeps everyone out.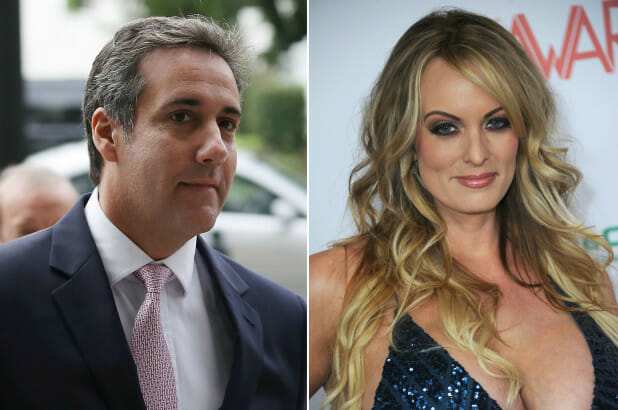 Being attracted to people who remind you of your child is not normal…
Incest is a strong word to describe the conversation between Stormy Daniels and Donald Trump but the way she presented it doesn't give a very positive side of Trump. Being attracted to a very young and sexy woman is one thing, (left aside being an infidel scumbag), but comparing the same woman to one's own daughter is a big no-no. This statement has actually stirred a huge controversy than the whole incident itself. We have been watching TV shows and soap-opera about incest which actually is very disturbing even though we know that's just fake and complete hokum, done for camera and audience but this coming out from a global figure and a person at such a responsible position almost breaks the trust and faith in family relationship as well as global one.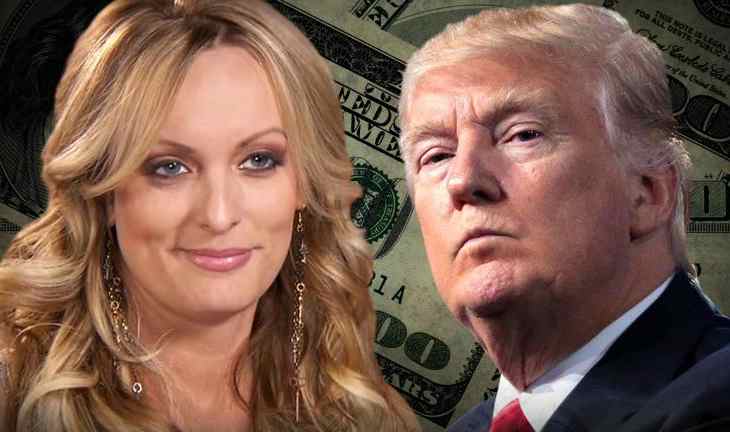 President comment on Michael Cohen hush money in less than two weeks
On the other hand, Donald Trump who has been very active in social media and is known for unsparing Twitterati be it Pope Francis or Kim Jong-un, is unnaturally silent about the whole incident. He avoided for few days the whole agenda like it's nothing and it doesn't bother him at all. Looks like we have got a winner, this un-defining silence of Trump, detail discussion of the matter by Daniels and acknowledgments by their attorneys does make it clear what exactly is going on and who is to be blamed.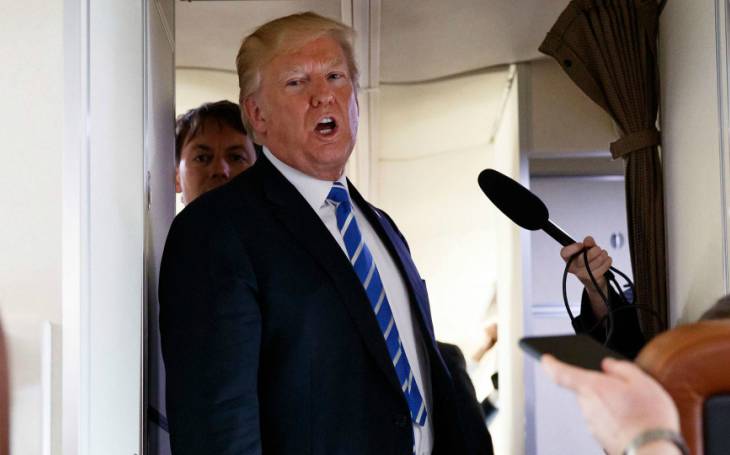 But now President Trump breaking his silence commented in less than two weeks that Daniels she had an affair with Mr. Trump in 2006. On 5th April president Trump commented on Stormy Daniels on Air Force One he denied about knowing anything about the $130,000 hush payment that Michael Cohen paid to the pornstar just days before the 2016 presidential election. On asking "Why did Michael Cohen make it if there was no truth to her allegations? President Trump replied that "You have to ask Michael Cohen. Michael is my attorney and you'll have to ask Michael." Further asking about "Do you know where he got the money to make that payment?" President reply was "No, I don't know, no." he added.