Ivana Trump is a former fashion model and a business woman born on February 20, 1949 in Zlin, Moravia, Czechoslovakia. She came to be widely recognized after her marriage with the business tycoon Donald Trump. The 67-year-old Ivana is the mother of three children Donald Jr., Eric and Ivanka Trump. Ivana currently lives in the United States.
Ivana made a lot of money
Ivana is worth a whopping 60 million dollars. Where did she get all that from? Well, Ivana rose up as a businesswoman after she divorced Donald Trump in 1992. First, she developed a clothing and jewelry line and began advice writing for Globe. In 1998, she acquired 33% share of a Croatian newspaper. Likewise, Ivana diversified into publishing magazines and writing books. Trump's novels For Love Alone and Lucy Wilkins and Free to Love still earn her a handsome royalty.
A large chunk of Ivana Trump's net worth of 60 million dollars comes from the divorce settlement with Donald Trump. It included a mansion, which features 45 rooms, in Greenwich, Connecticut and a $3 million yearly child support. Moreover, Ivana got $14 million in cash and a luxurious apartment in Trump Plaza. Reportedly, the alimony amounted to around $25 million in total. However, Donald Trump tried to get the money back by suing Ivana in 1992 for disclosing facts about him, an act which was said to have broken the gag clause.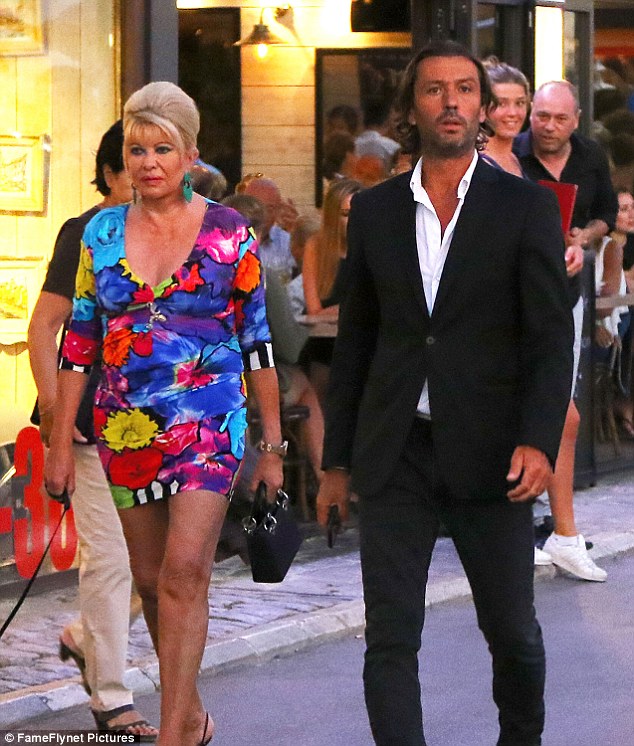 After a divorce with Donald Trump, Ivana married Riccardo Mazzucchelli. After two years of the marriage, she filed a lawsuit against Mazzucchelli for $15 million. However, the exact amount Ivana received hasn't been exposed yet. In 2008, she married Rossano Rubicondi and divorced him a year later. Perhaps, the last divorce wasn't as lucrative as others.
https://www.youtube.com/watch?v=29Knj_s72XQ
Ivana Trump on the side
Most of the money Ivana made comes from divorce settlements and lawsuits against her ex-husbands. However, she is currently single and is engaged in numerous acts, including criticizing Marla and Melania. As we all know, Donald Trump's second wife Marla have a long-term rivalry. On the side, it seems Ivana is not happy with Melania as well.
After Donald Trump got elected to become the next US president, Ivana Trump responded saying that Melania is not a First Lady material. That sounds like a lot of hostility. On top of that, Ivana even managed to say that she would make a better first lady if Trump was still her husband.
Likewise, Ivana also attacked Melania's abilities. Her exact words: "She can't talk, she can't give a speech, she doesn't go to events, she doesn't want to be involved." Ivana seems to be undermining Melania a lot. However, Melania doesn't look disturbed; she has promised to work against cyberbullying as the first lady.
The 67-year-old Ivana Trump, leaving out the past records, is basically engaged in commenting right now.