President Donald Trump's senior adviser Kellyanne Conway, who is now counselor to the president was seen in striking red gown with her husband George T Conway III in Thursday night. It was a party for all campaign donors who supported Trump.
Kellyanne showed up in party with her whole family and even danced with her daughter Claudia. Her daughter Vanessa was also there to celebrate the victory of Trump and of-course their mother. Their family is absolutely lovable.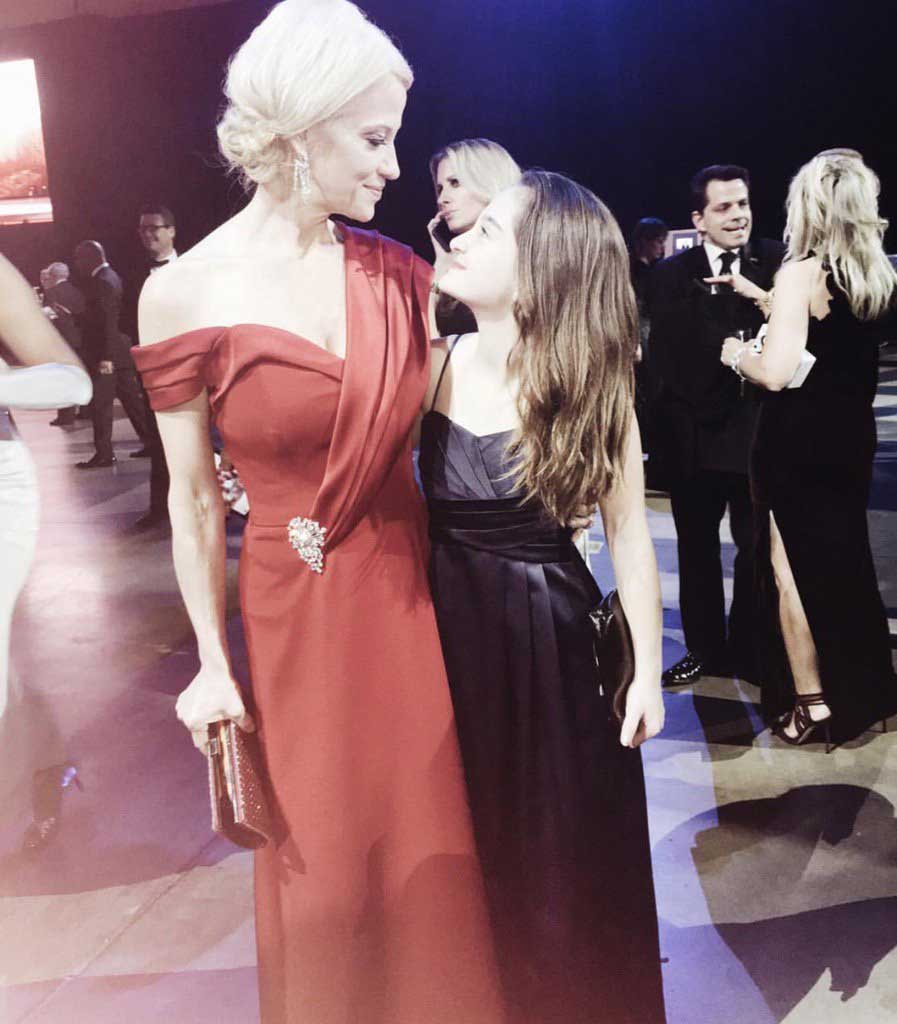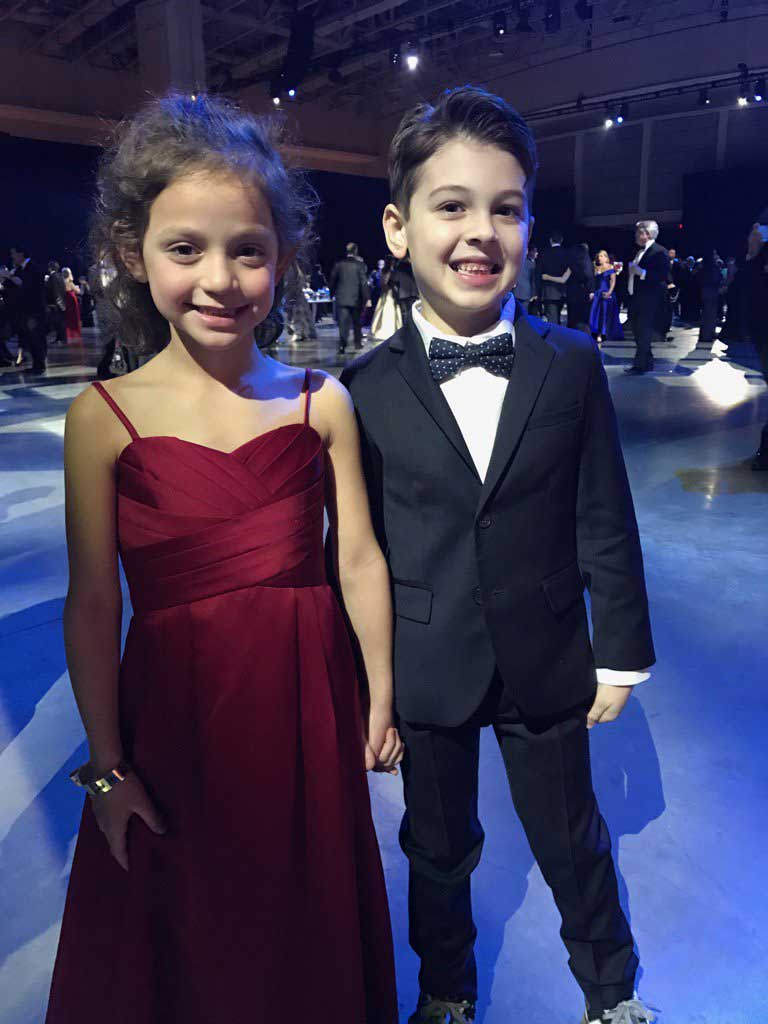 Kellyanne Conway's lawyer husband George was standing around pretty cool in black tuxedo and bow tie. He was a total gentleman carrying a jacket around for Kellyanne. George was not bothered by all those media person making his wife busy with all their questions and expectations.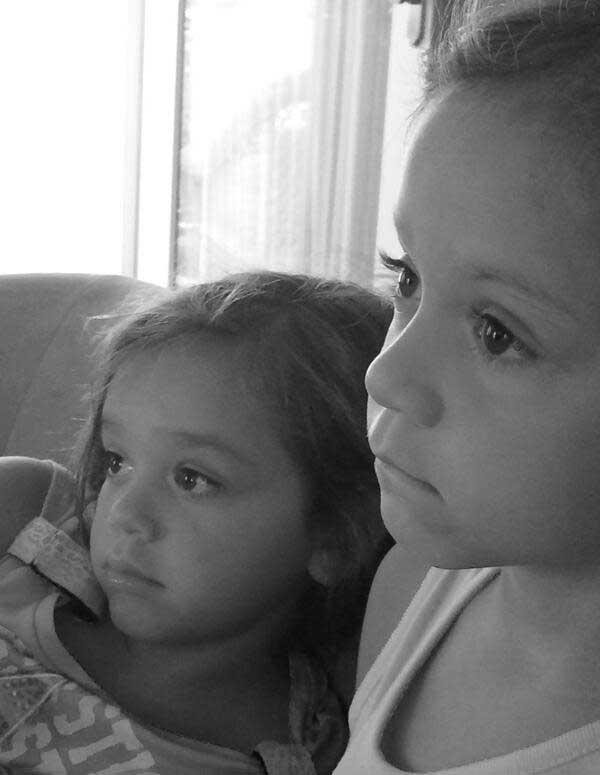 Kellyanne's red gown is not the only famous thing about her these days. Her red, blue and white coat from Gucci that she wore in Trump's inauguration was stunning. It was a revolutionary dress symbolizing American flag.
Must see: Facts about Kellyanne Conway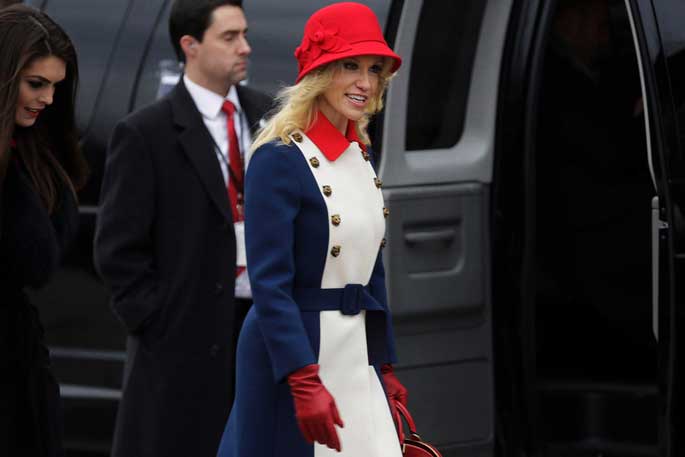 Besides Conway's family Trump's family also stole some part of the show in both Thursday night's party and inauguration. Melania Trump presented herself on shimmering Reem Acra gown in Thursday night party and in all-blue outfin in inauguration day; It was Ralph Lauren.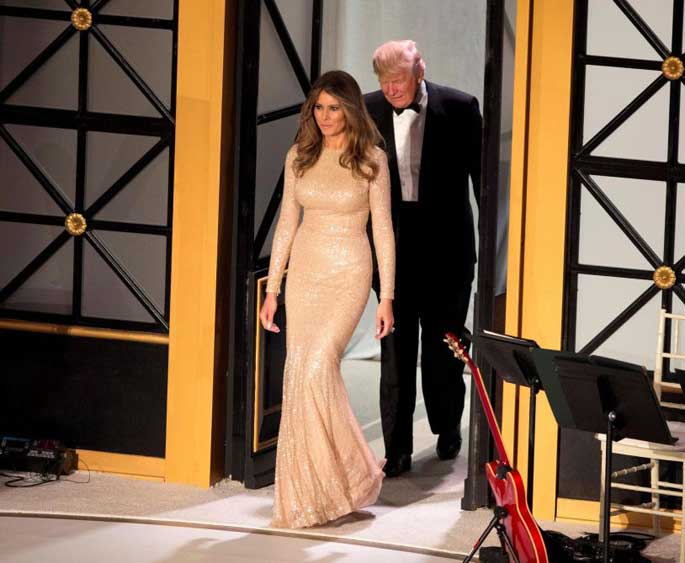 Donald Trump was in his all-time favorite traditional red tie and black suit. He is daughter's Ivanka Trump was in total white outfit while Tiffany Trump was in white outfit with matching green boots. Eric trump was following his father in red tie where Donald Jr. has blue tie with patterns.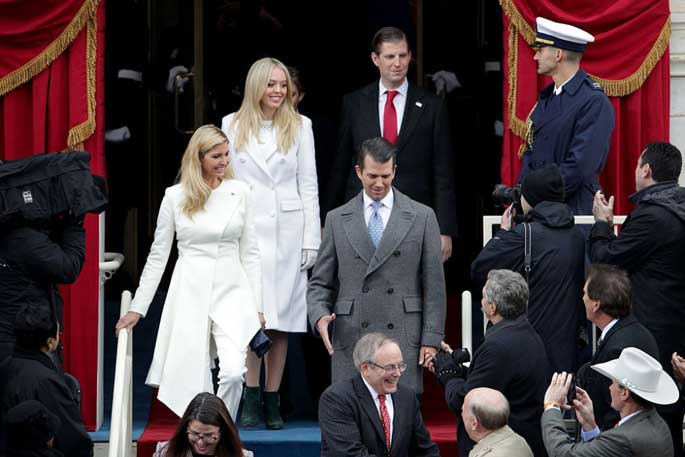 Vise-president Mike Pence was in his predictable blue tie and black suit with American flag badge in his coat.
Lara Yunaska was seen in La Petite Robe Mi dress with Eric. Trump family is one of the most well dressed family in United States. They know how to look stunning.