The new President-elect Donald Trump and his lady Melania Trump is making rounds of social media for several reasons. However little do many people realize they have a story of their own. Rather a love story.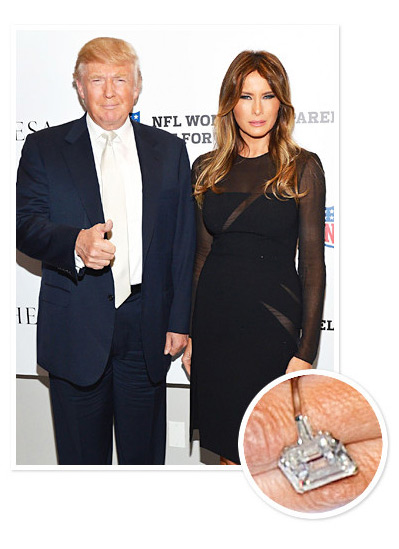 Melania Knauss Trump who is the native of Slovenia moved to New York City in 1996.Melania met Donald Trump at a Fashion Week party when she was 28 years old. The party which was thrown by Zampoli at the Kit Kat Club in Manhattan had Melania and Trump with different partners.
After a brief relation of some months, the couple broke up only to reconcile again. With that in 2004 followed an engagement and a year later on January 22, 2005, Donald Trump and Melania Trump got married at the Episcopal Church of Bethesda-by-the-sea in Palm beach, Florida.
Already married twice before Donald Trump's wedding ceremony was widely covered by the media for obvious reasons-it was the most lavish wedding of the season which was star-studded. I mean 350 guests and everyone, everyone was a celebrity. Right from Katie Couric, Matt Lauer to Hillary Clinton as well. Yes, that's right Hillary Clinton and Bill Clinton also made to the wedding of Donald Trump with Melania. Ironically.
The reception that took place at Trump's Mar-a-Lago estate had quite an amazing melodious twist to it with Billy Joel singing "Just the Way you are" to the crowd. Not just that it was added with new lyrics about Trump to the tune of "The Lady Is a Trump."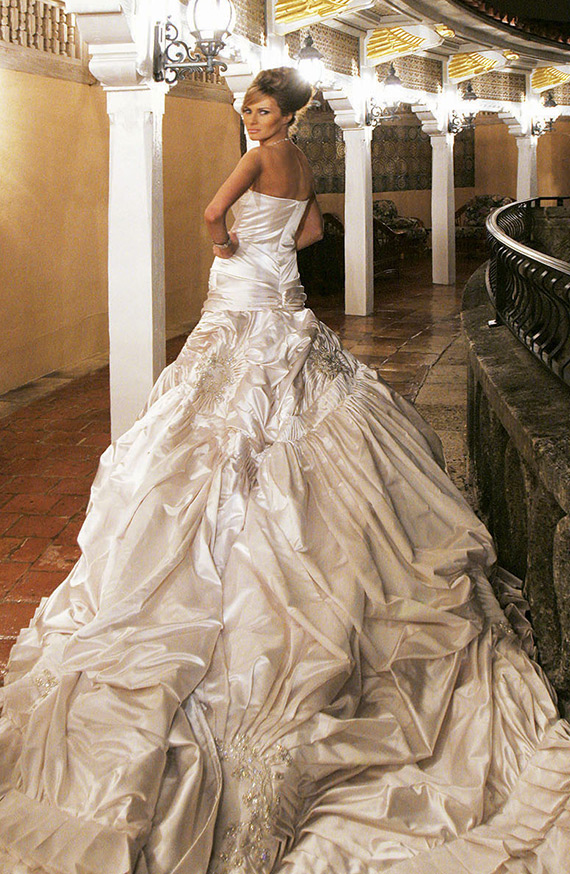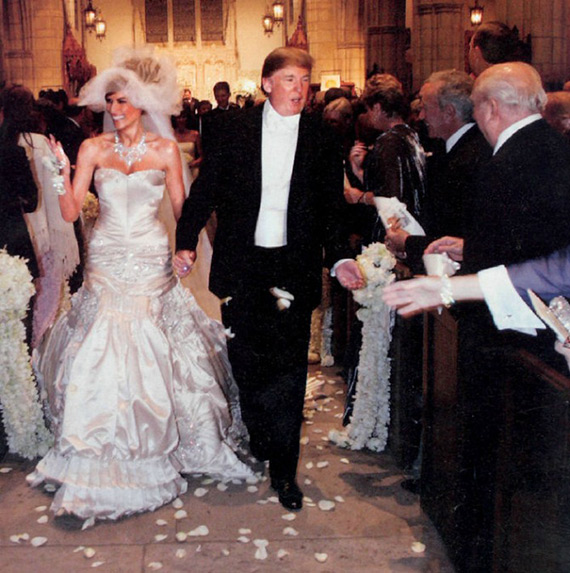 Donald Trump wore a dress made by John Galliano which cost around $200000 while the bride was adorned with $10000 gown- both of which came from the house of Christian Dior. The interesting fact about the bride's dress was it has 1500 crystals on it and that took around 550 hours to achieve. Additionally, the emerald-cut Graff wedding ring on her finger was of 12 karat whose worth was £1.5m.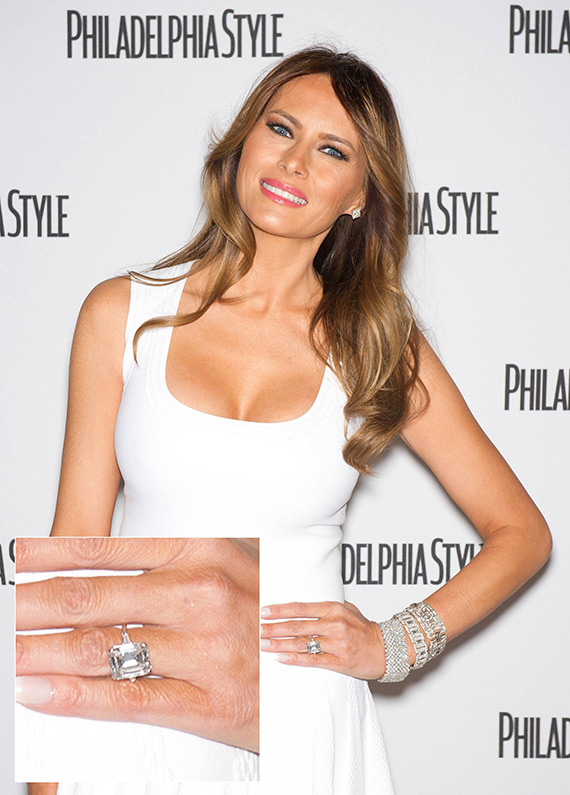 In fact, it was not only on the dresses that Trump spent so lavishly but even on the food. The guests were served the best drinks and food from around the world. Guests slurped caviar and Cristal in the shadow of a 5foot-tall Grand Marnier wedding cake.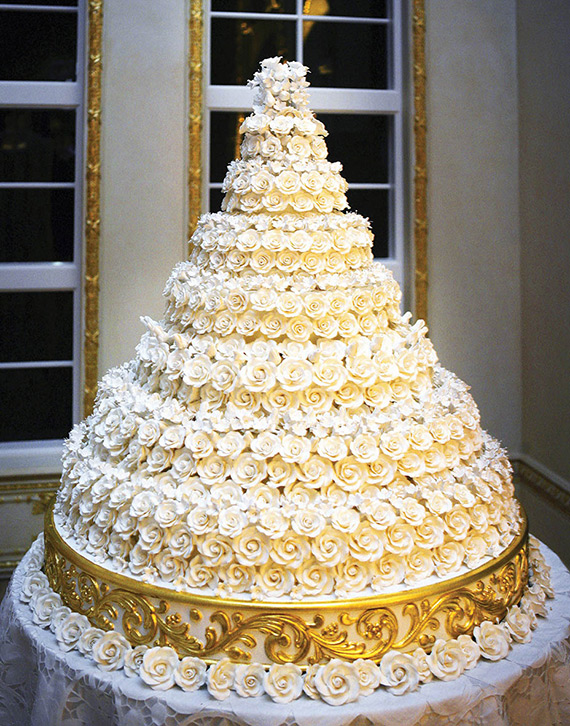 Ines Knauss who is the sister of Melania Trump was the maid of honor which Donald Trump Jr. and Eric Trump (sons of Donald from first wife Ivana Trump) were served as the best men.
Sources:
http://christiantimesnewspaper.com, http://bride.wannabemagazine.com,
https://static01.nyt.com, http://www.hollywoodreporter.com,
http://www.hollywoodreporter.com