Last updated on June 8th, 2018 at 07:13 am
Alexander Acosta is an American attorney, academic, and politician. He is the 27th current secretary of labor of United States. He is the first Hispanic member of Trump's cabinet.
The early life of Alexander Acosta:
Alexander Acosta is the only child of his parents who was born as Rene Alexander Acosta on January 16, 1969, at Miami, Florida, the USA to the Rene Acosta and Delia Acosta.  Acosta completed his school studies at Gulliver Preparatory School in Miami and skipped his senior year to join Harvard University. He has completed his law degree from Harvard University in 1994.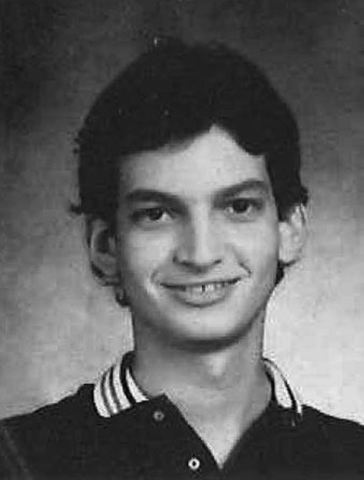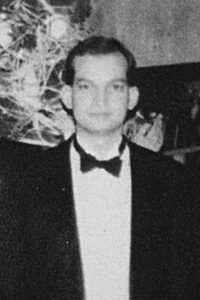 The career of Alexander Acosta:
Acosta started his career as soon as he graduated from law school. When he was a judge on the US Court of Appeals for the 3rd circuit, he worked as a clerk for Supreme Court Justice Samuel Alito. He was appointed by President George Walker Bush to the National Labor Relations Board in 2002. Then after, in 2003 he served in that administration as the Assistant Attorney General for Civil Rights. From 2005 to 2009 he served as United States attorney for the Southern District of Florida.
Acosta defended the rights of numerous American Muslims after he became the first Hispanic member. Acosta is the first Hispanic to get the rank of the assistant attorney general for the civil rights. Accordingly, in 2004, while Acosta led the Justice Department's Civil Rights Division, he helped launch anti-trafficking campaigns. He was ranked no.28 on Ethispheris list of the 100 most influential individuals in business ethics in 2008. In 2013, Acosta was presented with the Chairman's Higher Education Award by the South Florida Hispanic Chamber of Commerce for his outstanding achievements, leadership, and determination throughout a lifetime of caring and giving back to the community. He has been named as nation's 50 most influential Hispanics by Hispanic Business Magazine.
On February 16, 2017, Alexander Acosta was nominated by President Donald Trump for the Secretary of Labor. He was then confirmed as Secretary of Labor on April 27, 2017, by the Senate.
Since @POTUS's election, Maine has added ⬆7,600 jobs—including ⬆1,200 in manufacturing and ⬆1,000 in construction. pic.twitter.com/DvKWgIiqE0

— Secretary Acosta (@SecretaryAcosta) 29 May 2018

The net worth of Alexander Acosta:
The estimated net worth of Acosta is $800,000. As a law dean of Florida University, his salary was $300,000 per year. He also used to have additional income as a chairman of United States Century Bank.
Personal Life of Alexander Acosta:
He married to Jan Elizabeth Williams. They are blessed with two daughters, they are now five years and seven years of age.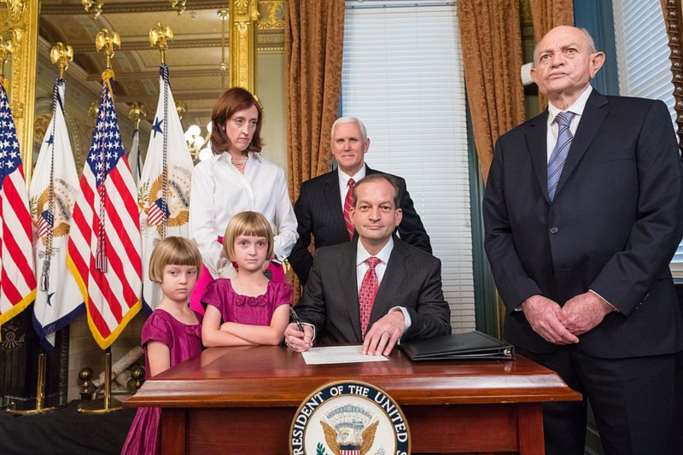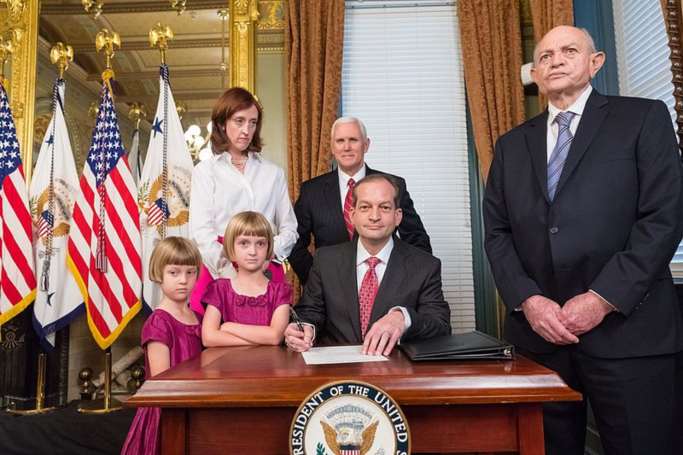 Facts to know about Alexander Acosta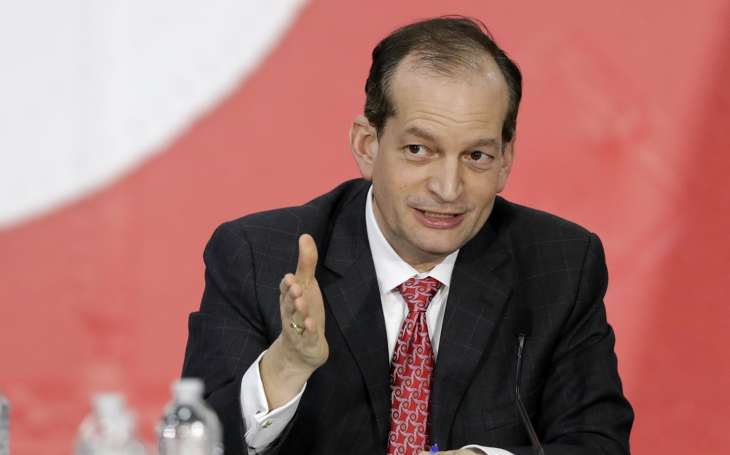 Acosta is the only child of his parents.
He learned Spanish from his grandmother who takes care of him while his parents were at work.
He is very close to his family members.
While he led the Justice Department's Civil Rights Division, he helped to launch anti-trafficking campaigns in 2004.
He serves as the chairman of the board for U.S. Century Bank.