Formerly Director of Central Intelligence Agency (CIA) and a Kansas representative on Republican National Committee (RNC), Mike Pompeo is the newly appointed as 70th United States Secretary of State.  He will be serving Trump administration for the upcoming years.
Early Life and Education
Born to father Wayne and mother Dorothy Pompeo, Mike Pompeo did Mechanical engineering at the US Military Academy at West Point. Academically bright Pompeo graduated in 1986. Following the graduation, Mike joined Armor Branch as a cavalry officer from 1996 to 1991.
Interestingly, Pompeo also went to Harvard Law School to do his Juris Doctor (J.D.) degree.  This degree landed him a position at a law firm named Williams & Connolly.
Personal Life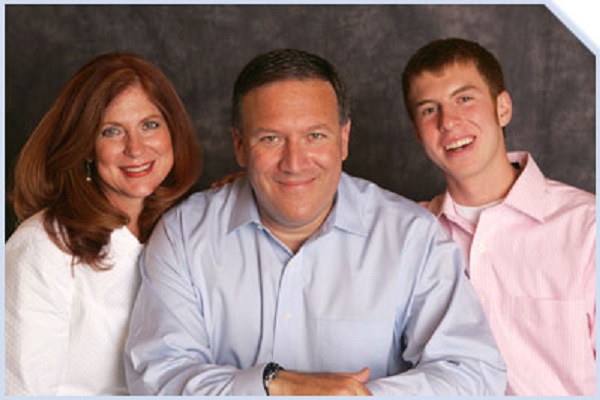 Mike is married to Susan Pompeo. The couple has a son named Nick Pompeo.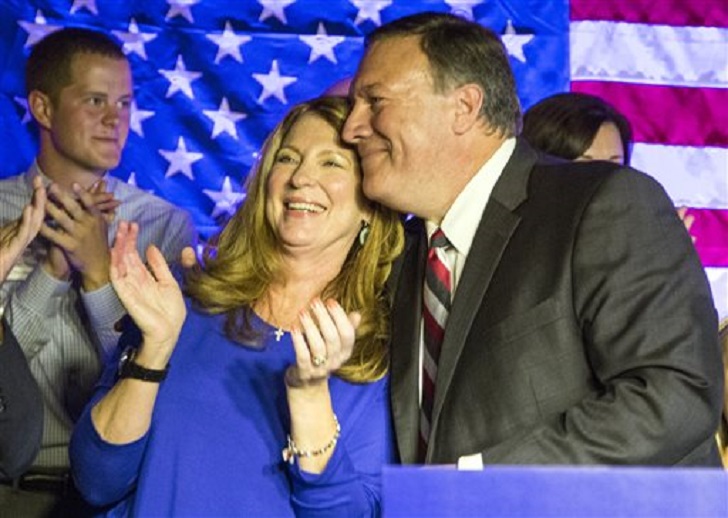 Career
Military
After finishing undergraduate studies, Mike served as a military person for five consecutive years. Within those five years, he had already reached the post of captain.
Business
Working as a lawyer for two years, Pompeo ventured into business. He worked as a CEO at Thayer Aerospace and president of Sentry International.
Politics
Mike Pompeo's major line of career is in the US politics. He rose to fame after leading the Tea Party Movement. This historical achievement skyrocketed Mike's career in politics. In 2010, he won 4th District Congressional seat. Pompeo had a landslide victory by winning 59% of the total votes cast.
Again, in 2012, he defeated Democrat counterpart Robert Tillman with 62% votes in favor. Likewise, Pompeo won 2014 and 2016 congressional elections with 66.7% and 60.6% votes in favor respectively.
Throughout his political career, Mike Pompeo has been critical of Hillary Clinton's stands. He particularly opposed the way Clinton handled Benghazi attack. His report on Clinton concluded that she was 'seemingly more concerned with politics and Secretary Clinton's legacy than with protecting its people in Benghazi'.
Trump and Pompeo
After winning the election on November 18, 2016, US President Donald Trump nominated Mike Pompeo as the new Director of CIA. On January 23, 2017, he was confirmed with 66 votes in favor. Following the approval, VPOTUS Mike Pence carried out the oath-taking ceremony. His tenure as the Director of CIA ended April 26, 2018, and was promoted to 70th United States Secretary of State. President Trump announced on March 13, 2018, that he would nominate Pompeo to serve as Secretary of State, succeeding Rex Tillerson after his departure on March 31, 2018.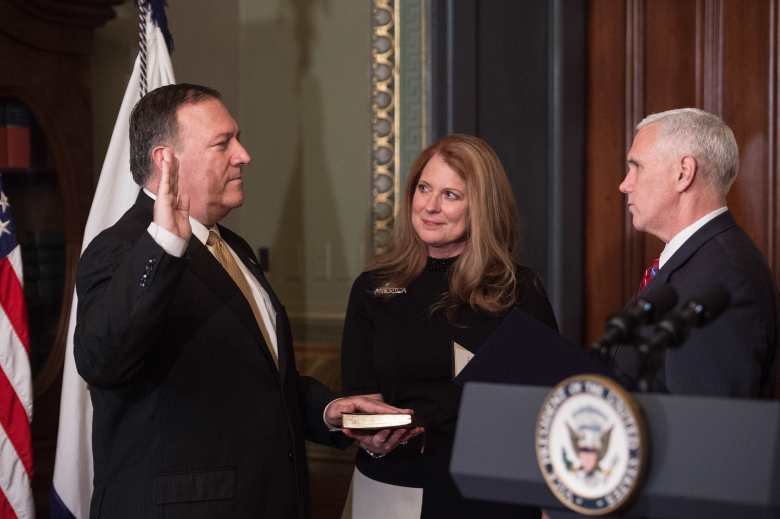 Political Stands
Many of Mike's political stands resemble Trump's aggressive policies. Starting from abortion, Pompeo too sees it as a crime. Likewise, he also favors waterboarding, a form of torture 'using electric shocks, dogs, nudity, hypothermia and mock executions'.
On Energy and Environment, Pompeo believes that Obama's policies were disastrous to both environment and economy. He counterargues on the regulatory policies on greenhouse gas emissions. Similarly, Mike also opposes Obamacare – just like Trump does.
Even in the military, Pompeo continuously opposed Obama. He believed that Obama's ways were not particularly favorable and respectful of the US Military. Also, Pompeo doesn't want CIS to close any secret prisons, including Guantanamo Bay.
Both Trump and Pompeo sound same on Muslims. In 2013, Pompeo said, "It's been just under two months since the attacks in Boston, and in those intervening weeks, the silence of Muslim leaders has been deafening."