Last updated on May 29th, 2018 at 09:08 am
Mary Pat Christie became the First Lady of New Jersey after her husband Chris Christie succeeded Jon Corzine as Governor of New Jersey on January 19, 2010. Mary is also an investment banker by profession.
Early Life and Education
Mary Pat Foster was born on September 15, 1963, in Paoli, Pennsylvania and was raised by Irish Catholic parents. As a child, she went to a local school and joined the University of Delaware for undergraduate education. For a post-graduate degree in business administration, Foster entered Seton Hall University.
Personal Life
Mary Pat Foster and Chris Christie met each other while they were doing their undergrad studies at the University of Delaware. Shortly after graduation in 1986, the couple got married and started living in Summit, New Jersey. In these 30 years of marriage, the couple made four children: Andrew, Sarah, Patrick, and Bridget. The family lives in Mendham Township most of the time, but they can be seen in Drumthwacket, New Jersey Governor's Mansion, sometimes.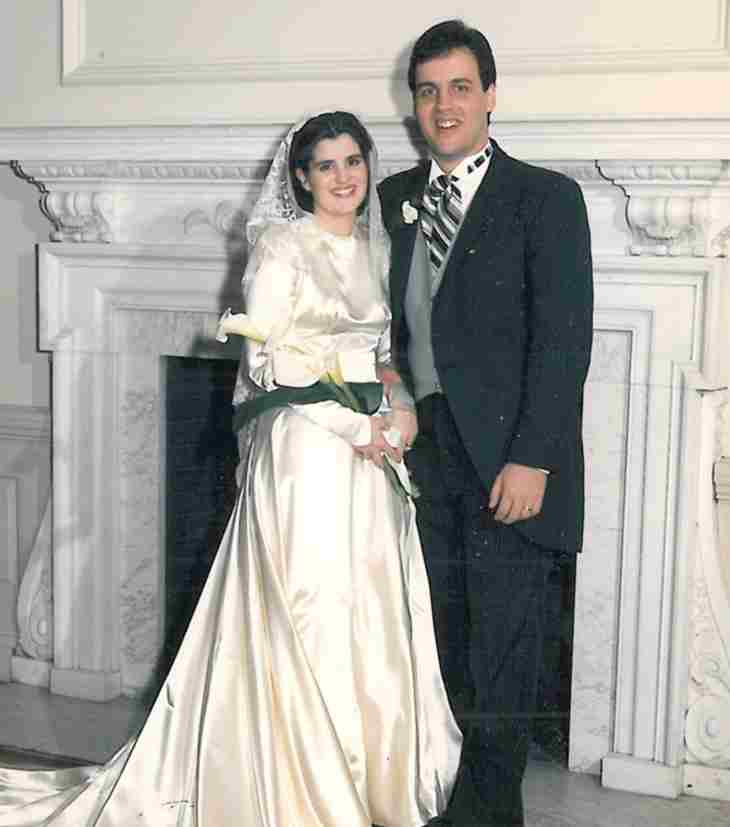 In the past, Chris' colleagues have teased him about having a low-paid career than that of his wife. To quote Chris, he once replied by saying, "Listen, I just have three words for you: joint checking account. That money all lands in the same place, baby. It's fine by me."
Career
Graduating from Seton Hall University with a business administration degree, Mary Pat Christie entered Wall Street as an investment banker. Interestingly, her place of work was just two blocks away from 9/11 attacks. Mary's husband Chris recalls how long the hours felt as he couldn't contact his wife after the attack. Fortunately, Mary came back fit and fine but a bit shocked – as everyone was.
With her career on the Wall Street, Mary Pat Christie gradually ascended the post of managing director at Angelo, Gordon & Co. earning around $500,000 a year. She left Wall Street in April 2015. She is now fully investing her time in caring for children and fulfilling the duties of a first lady.
In 2012, after a disastrous Hurricane Sandy in Jersey Shore, Mary joined her husband's team and founded Hurricane Sandy Jersey Relief Fund. The fund distributed over $37 million in grants to the hurricane victims and has incessantly helped with the rebuilding of infrastructures and homes. Besides, she has worked tirelessly as a leader of the Drumthwacket Foundation and the New Jersey Heroes. Commencing New Jersey Heroes in 2010, Christie has been crucial in recognizing the significant social contributors of the New Jersey community. The foundation currently works under a total fund of $1 million.
As a leader of the Drumthwacket Foundation, Christie strives to preserve the historic mansion for the highest rank in New Jersey. Likewise, the foundation also works to protect artworks and exposes the mansion for the New Jerseyans to visit.
Donald Trump and Mary Christie
Reportedly, Mary Christie refused to move to Washington which led Chris Christie to be unable to take up any job – Secretary of Homeland Security, Secretary of Veteran Affairs and Secretary of Labor – offered by the Donald Trump administration. However, some say Chris refused the offers as he wanted to become Attorney General of the United States.
After Trump won the presidential election, he gave a victory speech whereby he said Hillary Clinton was getting support just because of her gender. At that moment, Chris Christie's wife Mary Pat Christie is seen to have rolled her eyes. People believe that such gesture indicated disagreement.