Sally Yates is the former acting United States Attorney General who remained in office from January 20, 2017 to January 30, 2017 as the successor of Loretta Lynch. Formerly, Yates was US Deputy Attorney General (2015 – 2017) and US Attorney for the Northern District of Georgia (2010 – 2015).
Early Life and Education
Sally Yates was born on August 20, 1960 to father J. Kelley and mother Xara Terrell. J. Kelley was a lawyer who also served as judge of the Georgia Court of Appeals. Yates' grandmother was a lawyer too.
Completing high school education, Sally Yates joined the University of Georgia for an undergraduate degree in journalism. After bachelor's education, she joined the University of Georgia School of Law for a JD.
Personal Life
Sally Yates is married to Comer Yates with two children: Kelley Malone and James Quillian. Comer is a school administrator. In 1996, he ran for a seat in Congress but failed.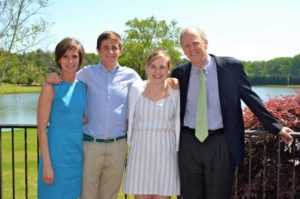 Career
Completing JD from the University of Georgia School of Law, Sally Yates entered State Bar of Georgia in 1986. For three years thereafter, Yates remained a law associate in King & Spalda. Then, she joined US Attorney's Office for the Northern District of Georgia as Bob Barr's assistant. While at the office, Yates quickly specialized in white-collar fraud and corruption. Consequently, in 1994, she was promoted to Chief of the Fraud and Public Corruption Section.
Working in the Department of Justice, Sally Yates prosecuted the sensitive case of Eric Rudolph who had killed 2 innocents by involving in the Centennial Olympic Park Bombing. In 2002, she was promoted to First Asst. US Attorney and then to Acting US Attorney two years later. As President Barack Obama's administration was due to complete its first half of the first term, Yates was nominated to become US Attorney in the Northern District of Georgia. Confirmed by the Senate, Yates assumed office on March 10, 2010 as the successor of David Nahmias.
In 2015, Obama again nominated Yates for the post of Deputy Attorney General of the United States. Approved by the Senate with 84-12 votes, Yates succeeded James Cole on January 10, 2015. Under this capacity, Yates always remained tough against corporate crimes and even authored a new policy titled 'Yates memo'. Subsequently, in 2017, she was requested to become acting US Attorney General until the nominated candidate was approved by the Senate.
Donald Trump and Sally Yates
While at the office, Sally Yates warned Donald Trump about National Security Advisor Michael T. Flynn's unlawfulness. Likewise, she also opposed Trump's executive order on travel and immigration. The very next day after she made the announcement, Yates was dismissed by Trump administration under the accusation that she failed to respect the Department of Justice by opposing a legal order that protects the US citizens.
The dismissal of Sally Yates was deemed as unlawful and foolish by some people, while some politicians such as Chuck Schumer called the step a 'brave and right act'. Some cables even started calling this political matter the 'Monday Night Massacre'. After Yates' dismissal, Dana Boente became the acting US Attorney General.
https://www.youtube.com/watch?v=7_6AKzzc9M8