Emily Maitlis is a British newsreader and journalist mostly known for her works with the British Broadcasting Corporation. Prior to her collaboration with BBC, Maitlis worked as a documentary filmmaker.
The Early Years of Emily Maitlis
Birthday present photo- I appear to be breaking out of danish holiday home whilst beatific mother smiles on… #70s pic.twitter.com/pjYjkUMlew

— emily m (@maitlis) September 6, 2017
Emily Maitlis was born to her parents when they were visiting Canada on September 6, 1970. The couple raised their child in Sheffield, Yorkshire where she received her high school education from the King Edward VII School. Her father was a professor of Inorganic Chemistry at the University of Sheffield. During her teenage years, Maitlis worked as a trainee hairdresser. She then attended Queens' college of the Cambridge University.
The Career of Emily Maitlis
Emily Maitlis, surprisingly, began her career with an American Network. While still a documentarian based in Cambodia and China, she joined NBC Asia. Maitlis spent six years with the network initially working as a business reporter creating documentaries. She was based in Hong Kong and also covered the collapse of tiger economics as a presenter in the autonomous territory in 1997. Emily also partnered with Jon Snow to cover Hong Kong's handover for Channel 4. Maitlis made the move to Sky News as a business correspondent and then joined BBC London News after the show was re-launched in 2001.
Love from #senate #dc on the day #kushner gives evidence on #RussiaGate – #newsnight pic.twitter.com/4JzydUsVC7

— emily m (@maitlis) July 24, 2017
2005 saw Maitlis make the move towards game show television when she appeared as a question-master on The National Lottery: Come and Have a Go. She then appeared as a presenter on BBC Breakfast and STORYFix. The latter was a light-hearted show which focused on weekly news and was set to upbeat music. Maitlis was also given an unpaid post as a contributing editor to The Spectator magazine but could not take the post due to the hindrance of a high-power BBC employee.
Emily Maitlis covered the 2012 US presidential elections alongside David Dimbleby in BBC's US2012. She is, till date, one of the main presenters Newsnight on BBC Two, with co-presenters Even Davis and Kirsty Wark. In 2017, Emily was rumored to be planning to leave BBC after the discovery of huge pay disparity between her colleagues and her. Maitlis eventually stayed with the broadcast company.
Personal Life and Net Worth of Emily Maitlis
Emily Maitlis had a friend Edward Vines during her time at Queen's College. The man apparently stalked Maitlis and even harassed her. Vines was sentenced to prison and put on a restraining order in 2002. However, Vines breached the restraining order in 2016 and was sentenced to three years of imprisonment. He was jailed once again in January 2018, after attempting to contact Maitlis through emails and letters. Vines also reportedly sent letters to Maitlis' mother in 2015. He has been serving in prison since.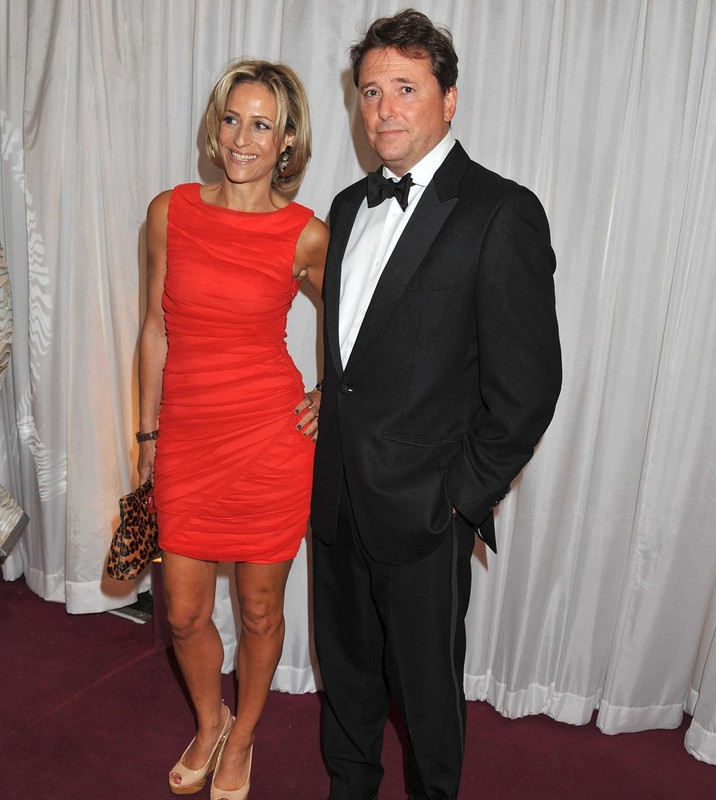 Emily Maitlis is married to Mark Gwynne, an investment banker. The couple has two children. Emily was born into a Jewish family but her husband is Catholic. She affectionately calls her husband "my Catholic boy". Emily's has an estimated net worth of $637800.
Interesting Facts
Emily speaks fluently in Spanish, Italian and French along with her native English. She also knows some Mandarin.
Emily Maitlis experienced a wardrobe malfunction in 2006 during the Royal Television Society Awards.