Last updated on February 15th, 2017 at 04:23 pm
Michael Flynn is the newly appointed National Security Advisor for  US President Donald Trump. Flynn has served the American defense as a US Army Lieutenant General and a Director of the Defense Intelligence Agency. He is also an author of a few military reports and books.
Early and Education
In December 1958, Michael Flynn was born to father Charles Francis and mother Helen Frances. He was raised by his parents in Middletown, Rhode Island.
After graduating from high school, Flynn left for further studies at the University of Rhode Island. As he completed undergraduate degree in management science, Flynn joined MBA at Golden Gate University. He also did master's degrees from United States Army Command and General Staff College and Naval War College in Military Art and Science and National Security and Strategic Studies respectively.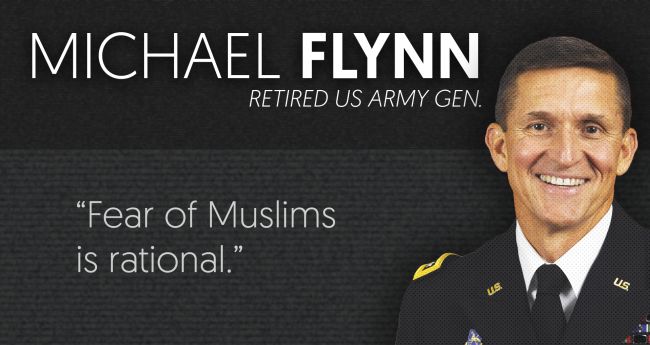 Flynn also went to School of Military Studies, Military Intelligence Officer Basic Course, and Military Intelligence Officer Advanced Course.
Personal Life
Michael Flynn is a married to Lori Andrade. The couple has never had any significant marital problems ever since they married.
Flynn's son Michael G Flynn was reportedly caught in media making racist comments after 2012 election. He tweeted: "Unfortunately, only reason minorities voted for BO is the color of his skin and NOT for the issues"
Career
Qualified in numerous aspects of security, Michael Flynn was recruited into the US Army in 1981. After working in the home country for a few years, Flynn was assigned to go to terror-filled Afghanistan and Iraq. In those war-torn Middle-East nations, Flynn served respectfully as the director of Joint Special Operations Commander. The assignment lasted for three years.
After working in Afghanistan and Iraq, Flynn moved on to a rather covert mission of destroying Al-Qaeda networks. In those missions, he was deemed as the director of US Central Command and International Security Assistance Force. Consequently, Flynn rose to Lieutenant General alongside the start of second tenure for President Obama. And, he also served President Obama as the director of Defense Intelligence Agency. However, Flynn had to move out of military force within two years of remaining in the new post. According to Flynn's words in New York Post, he was unfairly and irresponsibly fired.
https://www.youtube.com/watch?v=SG3j8OYKgn4
After retiring from 33 years of military service, Flynn founded a consulting firm called Flynn Intel Group in collaboration with his son Michael G Flynn. The company is said to have worked as a lobbyist for the Turkish government and an ally of Palantir. Besides, Flynn also controversially attended an RT dinner in Moscow. It is particularly starting because of growing tension between the US and Russia at that time.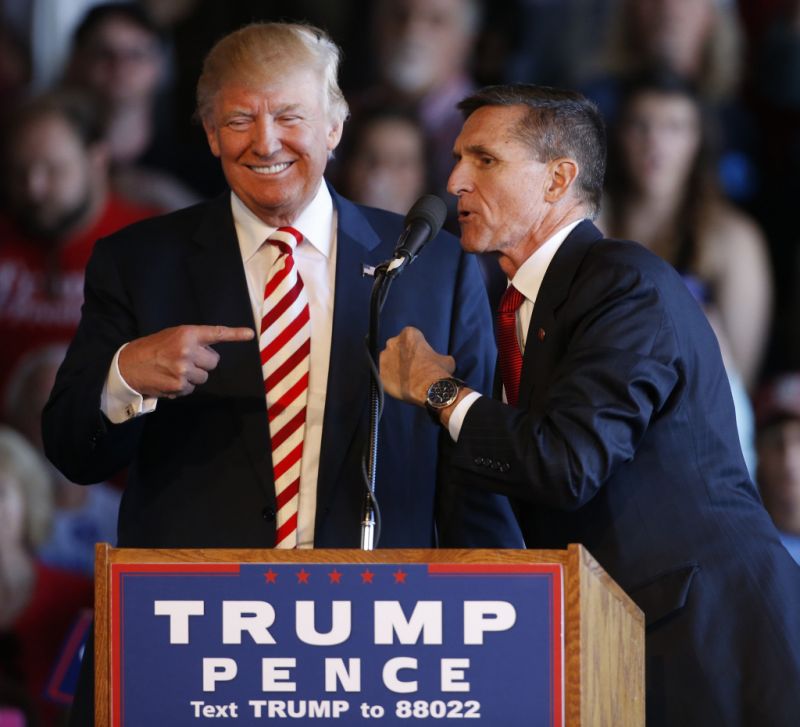 Michael Flynn has also authored a few reports and books such as The Field of Fight: How We Can Win the Global War Against Radical Islam and Its Allies and Fixing Intel: A Blueprint for Making Intelligence Relevant in Afghanistan.
Donald Trump and Michael Flynn
Prior to choosing a side with a Republican, Flynn considered Carly Fiorina, Scott Walker, Ben Carson, Ted Cruz and Donald Trump. Although not completely impressed, he walked alongside Donald Trump's campaign. Flynn seemed ecstatic and respectful when Trump won the November election.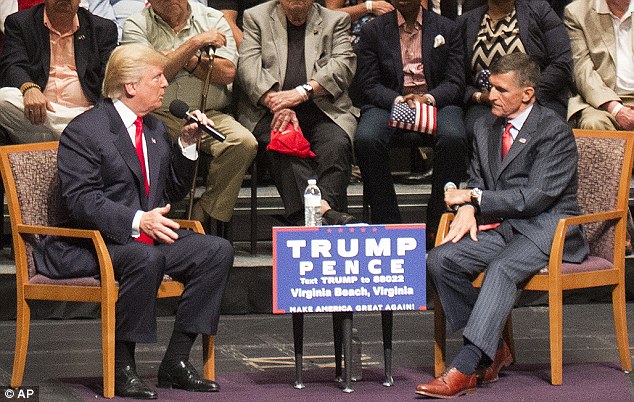 Following the November win, Flynn was offered the position of National Security Advisor in Trump's cabinet. By now, Flynn has already made diplomatic talks with Freedom Party of Austria and Russian Ambassador.
Michael Flynn resigned as National Security Advisor
Michael Flynn resigned from the post of National Security Advisor on February 12 over his meeting and discussion with Russian Ambassador and misleading VP Mike Pence. However, Michael resigned claiming it had nothing to do with that and the allegations were nothing but false.However resignation Joseph Keith Kellog has been filling in his space temporarily until President finds a new replacement.