Marco Antonio Rubio popularly known as Marco Rubio is an American politician who was elected as a Republican to the US Senate in 2010. And began his term representing Florida the following year. Rubio unsuccessfully sought the Republican nomination for President of the United States in 2016. But he only managed to win presidential primaries in the State of Minnesota, the District of Columbia, and the Commonwealth of Puerto Rico. After being defeated in the Florida Republican primary to the eventual winner of the presidential election, Donald Trump on March 15, 2016, he suspended his campaign for President.
The Political Career of Marco Rubio
— Marco Rubio (@marcorubio) October 7, 2018
Rubio began his political career in 1998 by winning a seat on the West Miami City Commission. Rubio gained victory in his bid for the Florida House of Representatives in 1999. He quickly established his remark as a political force with the legislature, becoming the majority leader in 2003 and then speaker of the House three years later. As the speaker, Rubio launched an ambitious campaign to generate ways to improve and reform the state government and held a series of gatherings around the state to hear and collect ideas from Florida residents.
In 2009, Rubio surprised many in Florida politics by defeating former Florida governor and Republican Charlie Crist for the Senate seat vacated by Mel Martinez where he was thought as an underdog by a political analyst. In 2010, the reform-minded Rubio managed to win an impressive victory defeating both Crist, who ran as an independent and Democratic opponent Kendrick Meek. Since taking office in 2011, Rubio has made his presence in several legislative committees, including the Senate Committee on Commerce, Science and Transportation; and the Committee on Foreign Relations.
Rubio was supposed as a possible running mate for Mitt Romney in his 2012 bid for the presidency. Though he denied that quoting he had any interest in the vice-presidential nomination. He was one of the members of 'Gang of Eight', a bi-partisan group of eight U.S. Senators who crafted a comprehensive immigration bill known as the Border Security, Economic Opportunity and Immigration Modernization Act of 2013 which later become a major issue during the 2016 Republican Presidential debates. In 2015, he introduced legislation to allow states to "enforce their parental notification and consent
laws" when a minor trip to another state for an abortion.
Presidential Ambitions with Donald Trump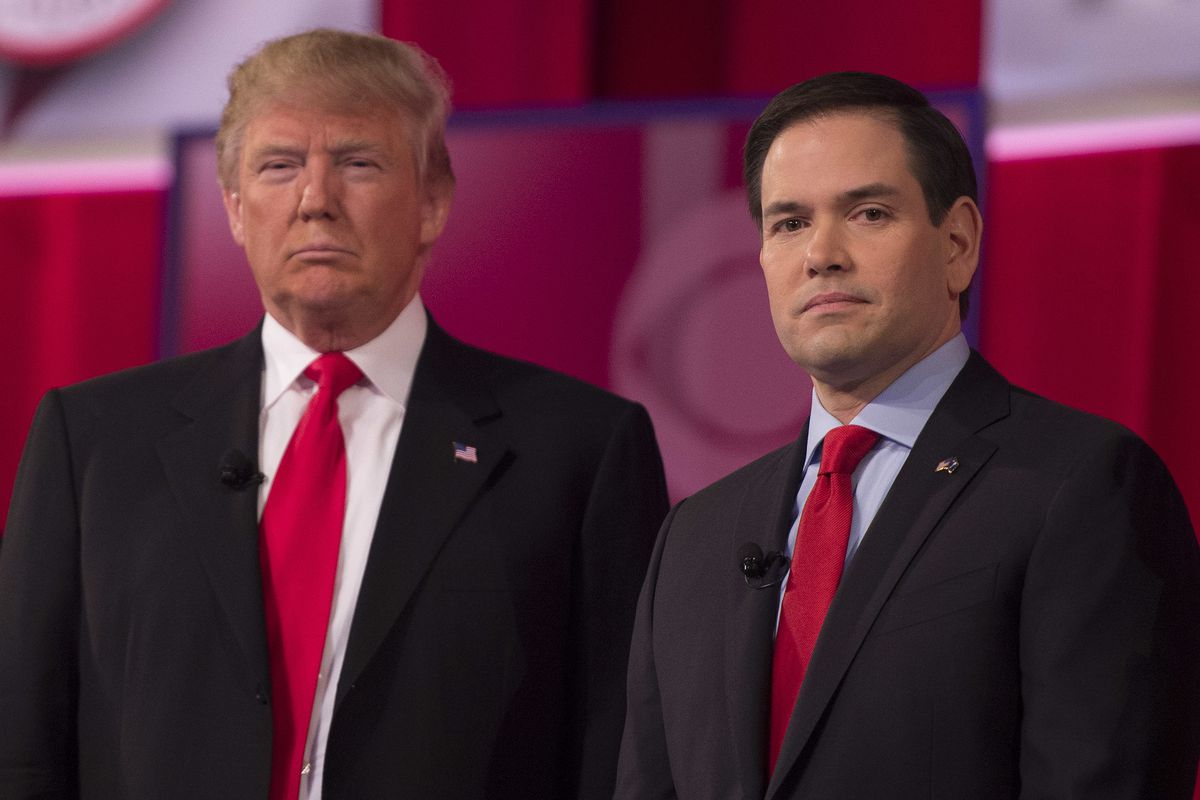 In April 2015, Rubio announced his hope to run for the 2016 Republican presidential nomination. At the beginning of his bid for the Republican nomination, Rubio faced competition from fellow senators Ted Cruz and Rand Paul, both of whom had already announced their candidacies'.
Later as his presidential campaign advanced, Rubio found himself up against real estate magnate and reality TV star Donald Trump, who had emerged as a leading candidate along with Ted Cruz. In February 2016, Cruz won the most votes and 8
delegates, but Rubio managed to come in third, Trump being second. He was nearly tied with Trump, winning 23.1% of the votes to Trump's 24.3% and equally 7 delegates. The next month, Rubio faced a crushing defeat in his home state by Trump, who won every county except for Miami-Dade and dropped out of the race.
After his defeat to Trump, Rubio had told that he would not seek re-election for his Senate seat and would be taking a break from politics. But in June 2016, Rubio announced that he would run for a second Senate term. And defeated his Democratic opponent, Representative Patrick Murphy, and won re-election in the Senate race.
Marco Rubio's Personal life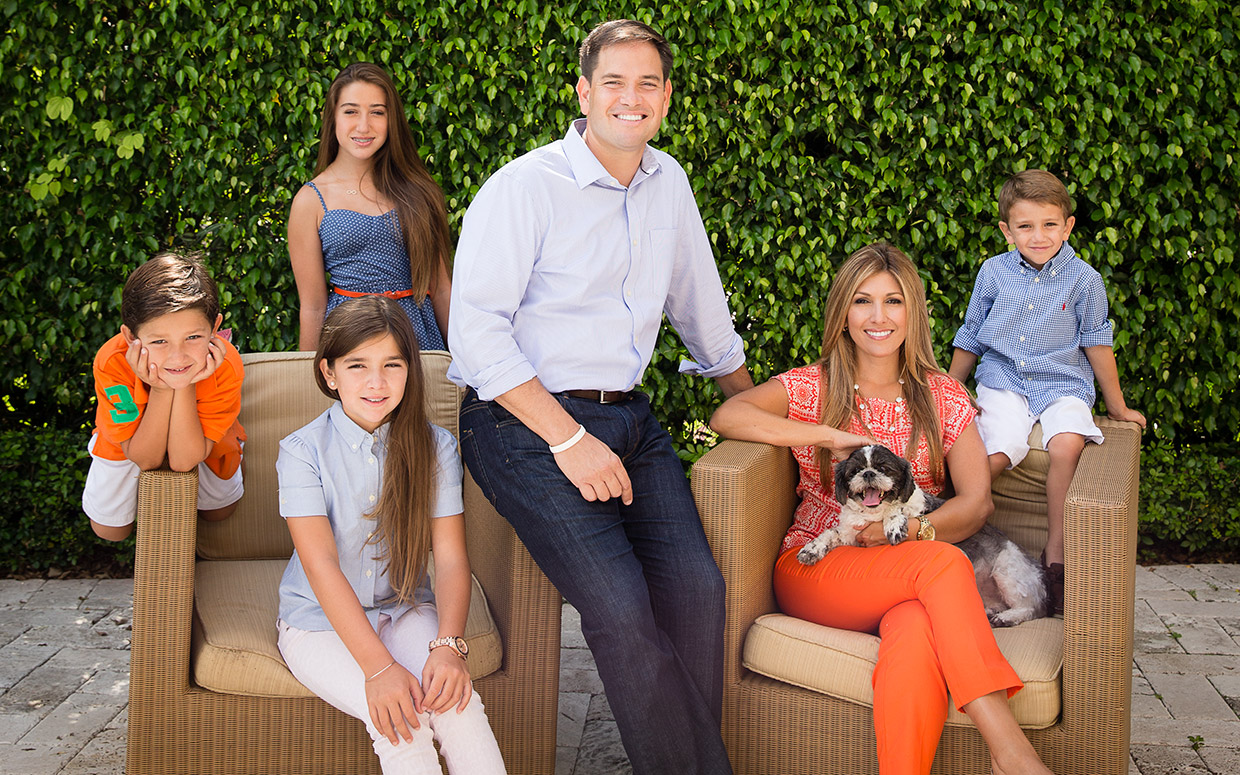 Rubio got married to his wife, Jeanette Dousdebes Rubio in 1998. They live in West Miami with their four children: Amanda, Daniella, Anthony, and Dominic. Outside of politics, Rubio is an athlete known for his passion for football. He is a die-hard Miami Dolphins fan and his wife once served as a cheerleader for that team.
The Early life of Marco Rubio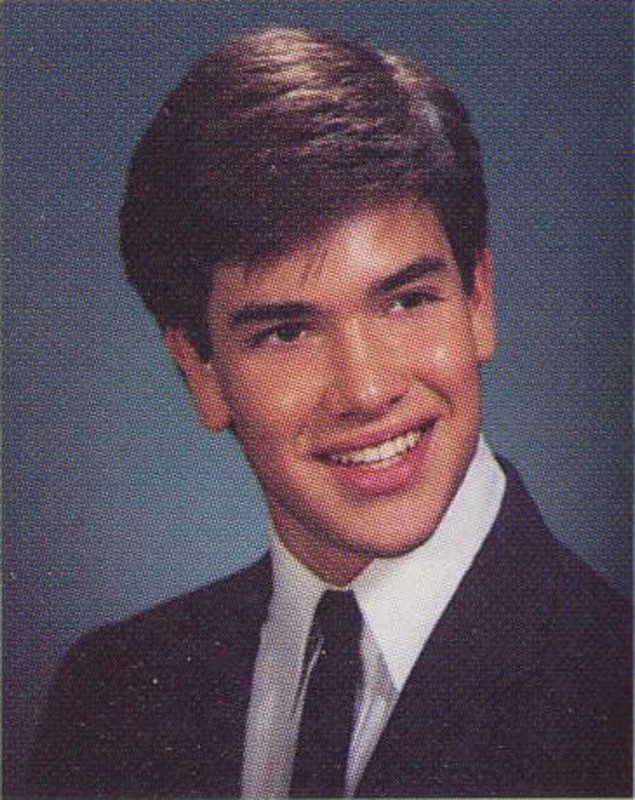 Rubio was born on May 28, 1971, in Miami, Florida to Cubans parents, Mario Rubio Reina and Oriales Rubio. His parents immigrated to the United States in 1956, prior to the rise of Fidel Castro in 1959. He has three siblings. He was raised in a working-class family where mother was a maid, cashier and stock clerk, and his father was a bartender. During childhood, Rubio attended South Miami Senior High School, graduating in 1989. He has also received a football scholarship to attend Tarkio College in Missouri for one year. In 1993, he then earned his Bachelor of Arts degree in political science from the University of Florida. Further, he attended the 'University Of Miami School Of Law', graduating in 1996 with a J.D. degree cum laude.
Marco Rubio's Net worth
Rubio came from a working-class family however his long journey in politics has paid him much. He has an estimated net worth of $976,727. Book and article writing are also extra sources of income for the senator.
Facts about Marco Rubio
On 21 st February 2018, while speaking to an outraged constituent audience of school shooting survivors. A week after the deadly Parkland school shooting, Rubio is the lone Republican lawmaker to attend CNN's town hall. In that town hall, Rubio said that he would support legislation to prevent an 18-year-old from buying a rifle. And that he is reconsidering his support for large-capacity magazines. He also served as a teacher in political science at Florida International University in Miami. He's also been a professor there since leaving the state legislature in 2008.