Mary Taylor is an American businesswoman and politician who is the 65th and current Lieutenant Governor of Ohio. Recently, she was a candidate in the Republican Party primary for Governor of Ohio in the 2018 election. As a Republican, she was first elected in 2010 on a ticket with John Kasich and assumed office on January 10, 2011. She again won re-election in the general election on November 4, 2014.
Mary Taylor's Business career
After completing graduation in accounting and taxation, Taylor began her career in 1990 with 'Deloitte and Touche'. She then joined the Akron firm of Bober, Markey, 'Fedorovich & Company' in 1994, where she was the director of the firm's tax department and senior manager of the employee benefits practice.
Political career of Mary Taylor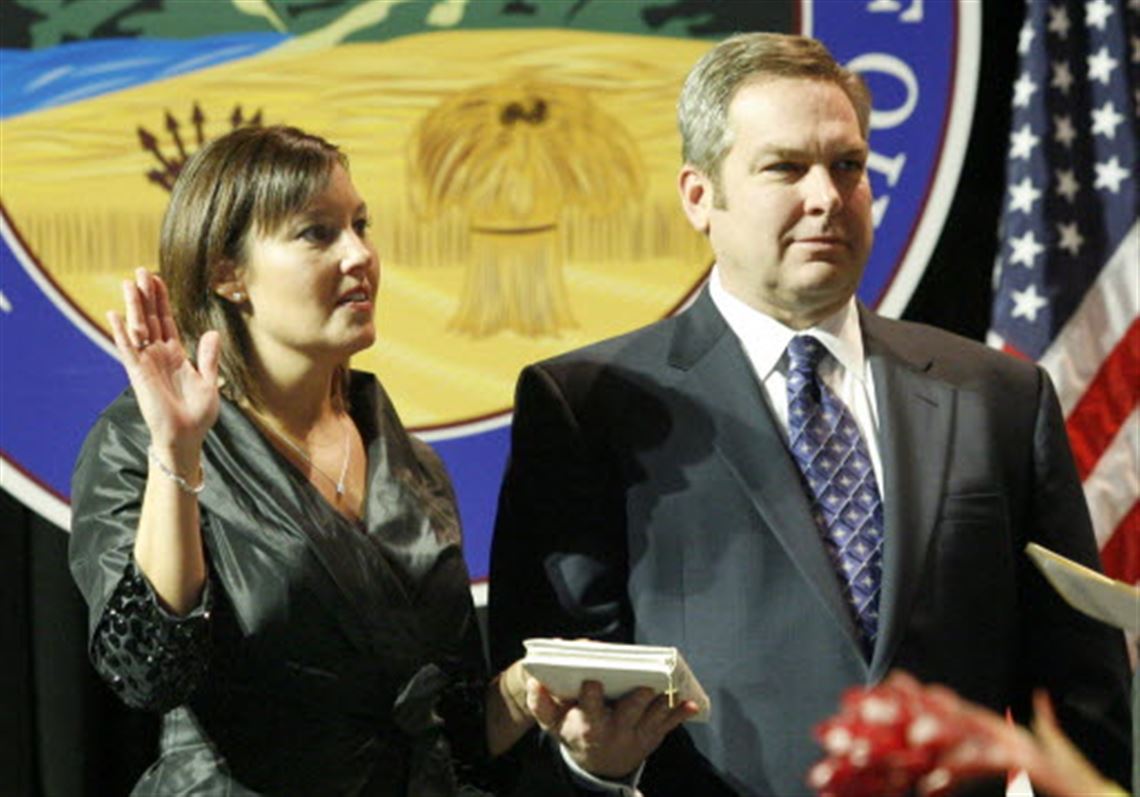 Taylor started her political journey being elected to the city council in Green, then after being elected to the Ohio General Assembly to represent the 43rd district. She was elected to serve as Ohio State Auditor in 2006, where she defeated Democratic
candidate Barbara Sykes. She succeeded fellow Republican Betty Montgomery as state auditor, in January 2007. During the 2006 election, she was the only Republican in Ohio to be elected to a statewide non-judicial office.
She was first elected in 2010 on a ticket with John Kasich and sworn in as lieutenant governor. She was also appointed jointly serve as the Ohio insurance director and lead CSI Ohio, the Common Sense Initiative, designed to address the state's business regulation policies. Kasich and Taylor were re-elected on their respective post in November 2014.
In order to focus on her role as lieutenant governor, Taylor resigned her post as insurance director on March 31, 2017. She was a district-level delegate to the 2016 Republican National Convention from Ohio and one of 66 delegates from Ohio pledged to support John Kasich at the convention. From that convention, Donald Trump was selected as the Republican presidential candidate. In 2012, she endorsed Mitt Romney in the presidential election.
A beautiful day to #RallyForTheRepublic. We need @Jim_Jordan as Speaker to fight for President @realDonaldTrump 's agenda. Thank you @FreedomWorks for having me. pic.twitter.com/JDpJJhyVUz

— Mary Taylor (@MaryTaylorOH) September 26, 2018
Taylor spoke in a 2016 file photo that she is running for governor, and has increasingly distanced herself from her former running-mate, Kasich. Her campaign strategy has drifted from gently criticizing to outright opposing Gov. John Kasich. Actually, Kasich was not a popular guy in many parts of the GOP. Kasich's behavior has turned off many Republicans with his refusal to embrace President Donald Trump. But this activities of Taylor has raised a question on several minds that why did she continue working for him.
Finally, Taylor became the Republican candidate for Governor of Ohio and she formed a campaign committee in 2017 to raise money and campaign in the 2018 Ohio gubernatorial election. Eventually, Taylor lost the Republican Primary to Ohio Attorney
General Mike DeWine, garnering 40.2% of the vote compared to DeWine's 59.8% of the vote.
Mary Taylor's Net worth
Mary Taylor's husband, Donzell Taylor, is a successful builder. Her disclosure form lists 43 businesses owned by her husband. Their net worth is estimated to be much more. Their house is valued at $483,820. According to the tax paid she took home $97,197 last year, most of it was from her state salary. She was also criticized for taking a loan of $3 million along with her husband during the 2018 election and a complaint was filed for it.
The Personal life of Mary Taylor
Taylor is married to businessman and builder Donzell (Don) Taylor and has two sons, Joe and Michael and the family reside in Green. She revealed that both her children have been struggling with opioid addiction in 2017.
Mary Taylor's Early life
Taylor was born on March 7, 1966, and grew up in Northeast Ohio in a blue-collar, single-parent household. Her father was a bricklayer and taught her the value of hard work and she was the first in her family to attend college. She attended Springfield Local School District in Springfield Township and then the University of Akron, obtaining a bachelor's degree in Accounting and master's degree in Taxation. After graduating with a Master's degree in Taxation, Mary became a CPA (Certified Public Accountant) before becoming involved in local and state government.
Facts & Controversies about Mary Taylor
Mary Taylor was criticized for not keeping her staff. An Enquirer analysis shows, Taylor's office, which has usually hovered around six to eight staffers, has lost at least 18 people in her six years as lieutenant governor. This has raised questions about the 2018 gubernatorial hopeful's leadership and oversight.
In 2011, it was reported that on several occasions, she used the state airplane to run "personal errands".