Wade Christensen is the First Gentleman of Oklahoma. He has been in the office since January 10, 2011 as his wife Mary Fallin succeeded Brad Henry as Governor of Oklahoma. Wade is also a lawyer who specializes in the corporate sector of law, including litigation, real estate, and banking.
Early Life and Education
Wade Christensen was raised in EL Reno of the State of Oklahoma by mother Clairce Jo and father James. Clairce Jo was a piano teacher and James Christensen was a school principal and a farmer.
As a child, Wade was interested in sports and had a unique musical taste and vocation. Likewise, he always enjoyed growing up on a ranch.
Completing high school education from El Reno, Wade joined Oklahoma State University for undergraduate studies. Later, he entered the University of Tulsa School of Law for a JD.
Personal Life
Wade Christensen is married to Mary Fallin since November 2009. The couple has six children – two from Mary's previous marriage and four from Wade's previous marriage – in their blended family. One of their daughters, Christina Fallin, is a model and a makeup artist. The other five –  Blake, Adam, Brittiany, Price and Alex are either in their college days or starting to settle down.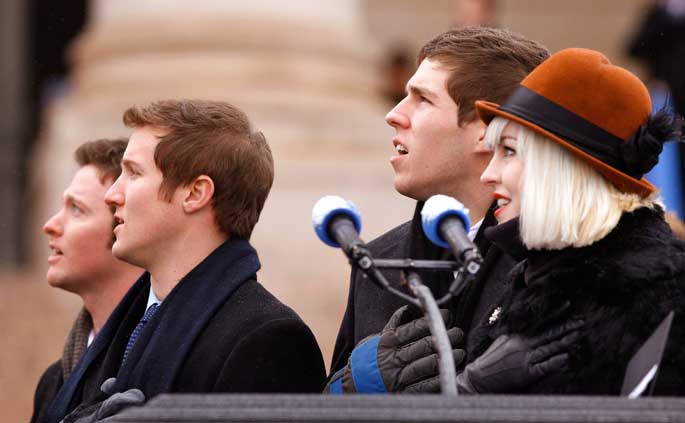 Career
Born to a family of farmers, Wade Christensen has always found satisfaction in engaging with farming-related organizations such as Future Farmers of America. For his contributions to the organization, Christensen received 'Star Agribusiness man' award. In addition to involving in the farming business, Wade Christensen followed the professional career as a lawyer, especially focussing on business sectors of real estate, banking, litigation, and petroleum.
As of 2011, Wade Christensen dropped out of his law career at Day, Edwards, Propester & Christensen in order to avoid any possible policy conflicts or favouritism-seeking behavior. Hence, he is currently a full-time father to six children and First Gentleman of Oklahoma.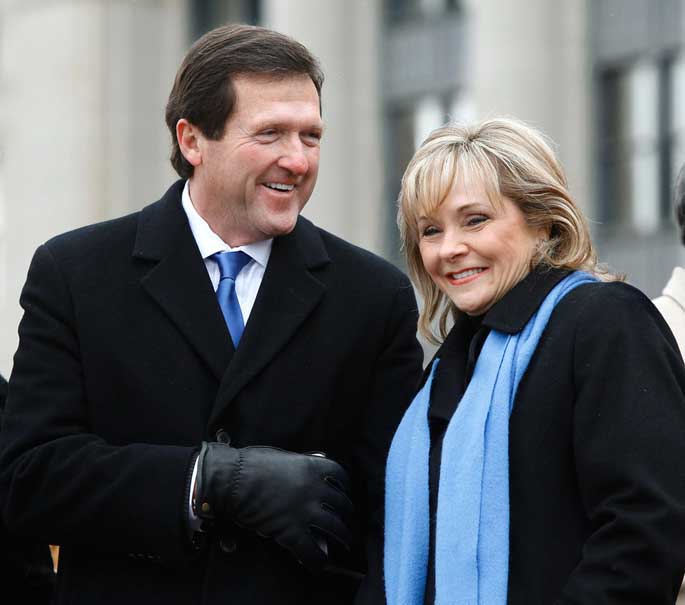 As chairman of the Friends of Mansion, Wade has played a significant role in renovation and preservation of the historical Oklahoma Governor's Mansion. Likewise, working in the Foundation of Children's Hospital, Christensen has been able to extend health services and increase their effectiveness and efficiency. Similarly, Christensen has been a major member of the Campaign For Justice Fundraiser and is currently trying to extend his legal services to the needy people.
Most importantly, Wade recently launched a cookbook titled 'Getting Grilled by Wade Christensen'. Reportedly, the profits from the book will go to charity organizations.
Donald Trump and Wade Christensen
Wade Christensen's wife Mary Fallin is more closely linked with Donald Trump. Mary was supposedly a strong candidate for Trump's running mate. Although she was not offered the position of VPOTUS, she endorsed Donald Trump's MAGA PAC.