John McCain was born on 29 August 1936, in Coco Solo, Panama Canal Zone, US. He was a renowned American politician who had gain popularity by serving as the United States Senator from 1987 until his last breath (2018). Along with it, he also became famous after being nominated for President of the United States in the 2008 election but unfortunately, he lost it to Illinois Senator Barack Obama.
Death of John McCain
The main reason for his death was an aggressive form of brain tumor which was diagnosed in July 2017. Later in December, he left Washington D.C after deciding to cease his treatment of cancer. But due to his family pressure, he had continued it and finally on August 24, 2018, his family announced that he would no longer receive treatment for his cancer. The next day, on 25 August 2018 at 4:28 pm, he died, surrounded by his family at his home in Cornville, Arizona. After his death, his wife, daughter, and son, tributes were widely given on social media by all the former presidents including  Jimmy Carter, Bill Clinton, present President Donald Trump, and vice-president Mike Pence. Along with them, he was also tributed by the Taiwanese president, Israeli prime minister, Canadian Prime Minister, Australian Prime Minister, and also by the other nations ministers, and political leaders.
The Career of John McCain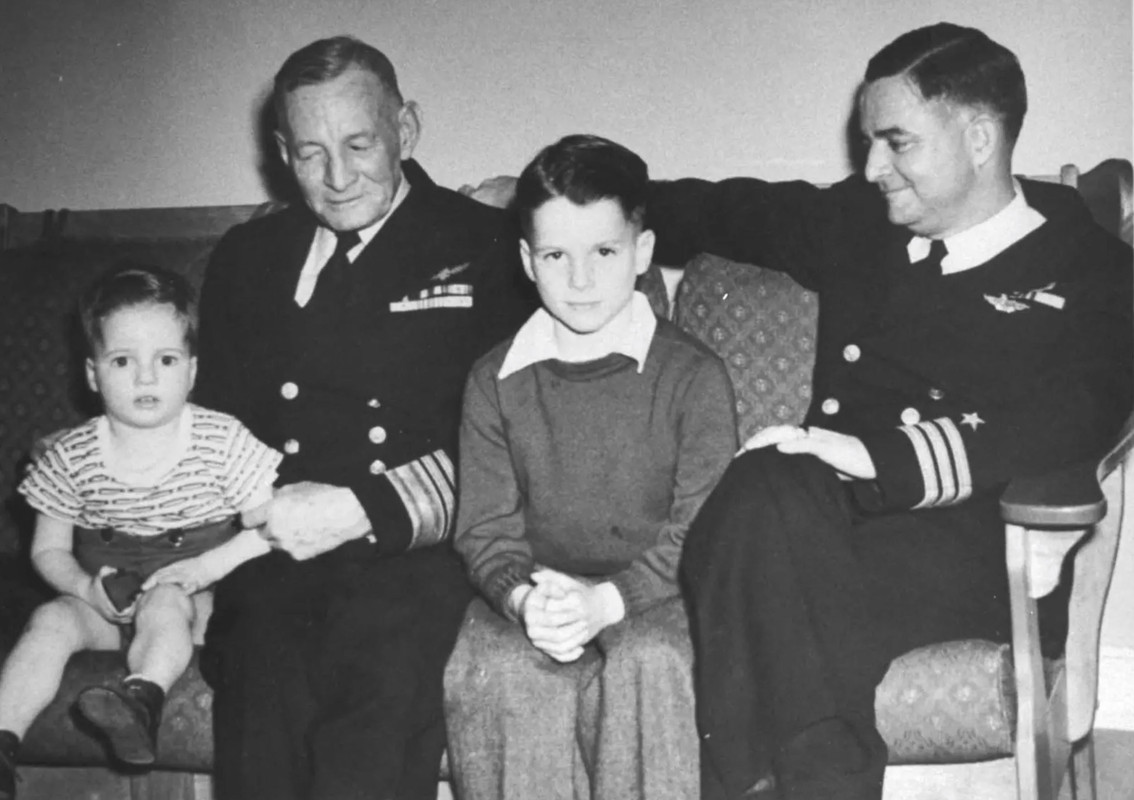 While talking about his education, he had attended approximately 20 schools and finally graduated in 1958 from the United States Naval Academy at Annapolis. After graduation, he started his career from a military and retired as a caption from the Navy on April 1, 1981. During his Navy career, several times he fought and got disabilities including fractured of both arms and leg. He received a disability pension after retirement. Along with it, he was also rewarded with numerous awards like the Silver Star, two Legions of Merits, Distinguished Flying Cross, three Bronze Star Medals, two Purple Hearts, two Navy and Marine Corps Commendations Medals, and Prisoner of War Medals. Later, he moved to Arizona after his retirement.
In Politics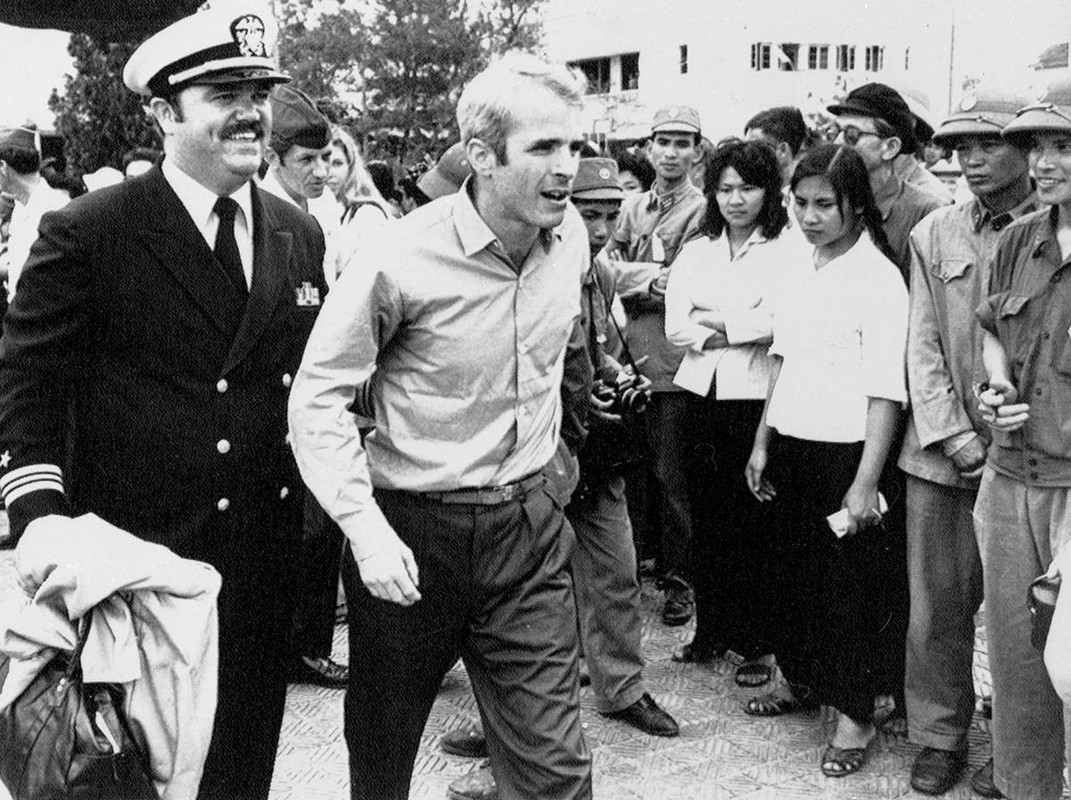 John McCain started his political career from 1987 after defeating former state legislator Richard Kimball. Then he worked for the betterment of military for several years. In the duration of the 1980's, he received $112 thousand. Subsequently, after several years of his hard work, he was finally announced for the presidential candidacy on September 27, 1999. Later on September 11, 2001 attacks, he supported George W Bush and the US-led war in Afghanistan and also worked for the airport security. Again in 2004, he was mentioned for the 2004 US presidential election campaign and also for the senator re-election. He won that position gaining 77% of the vote against schoolteacher, Stuart Starky. Then, he attended more than 346 events during the 2006 election cycle and helped to raise more than $10.5 million on behalf of Republican candidates. Later, he became twice the chairman of the Senate Indian Affairs Committee, in 1995-1997 and 2005-2007 and helped to bring about $23 billion in the Indian gaming industry. Subsequently, in March 2008, he visited Iraq to reduce the violence which was his eighth trip to that country after the beginning of the war.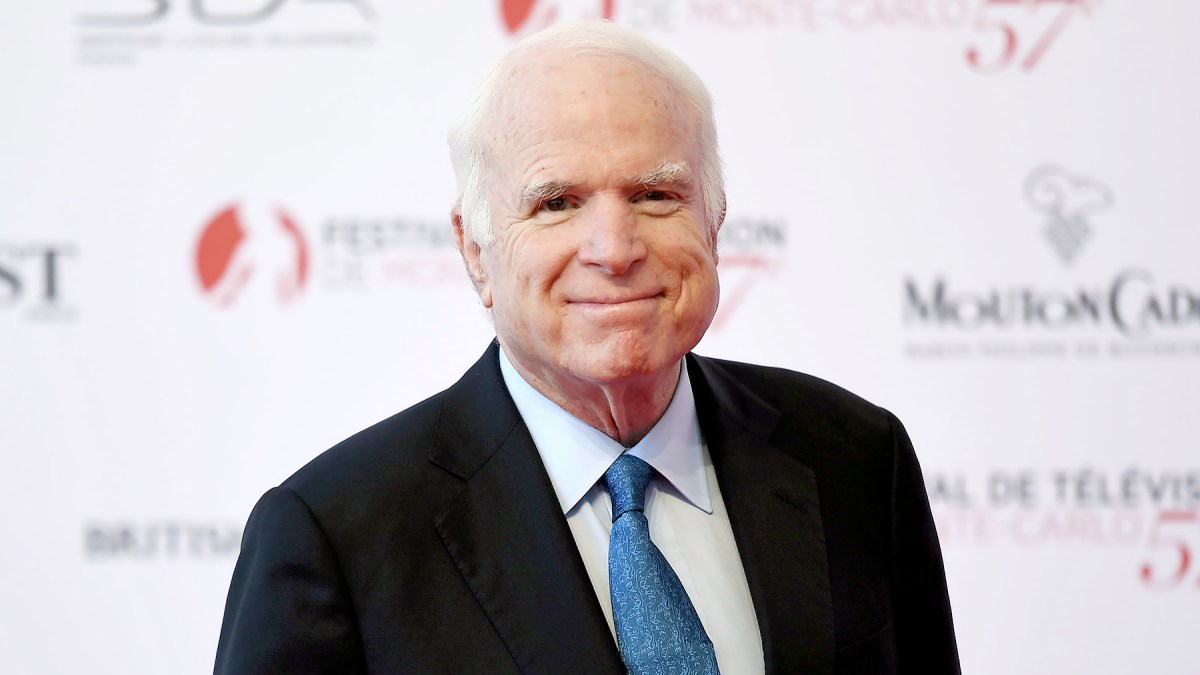 In the same year, John McCain was again nominated for president of the United States and lose with the opponent Barack Obama. Then, he became the Republican Party's President at the 2008 Republican National Convention in Saint Paul, Minnesota. In 2009, he appeared as a leader of the Republican opposition to the Obama economic stimulus package and voted against Obama's Supreme Court nomination of Sonia Sotomayor. He criticized Obama for a slow process in deciding whether to send additional US troops in the war in Afghanistan. Along with it, he also criticized Obama for scrapping construction of the US missile defense complex in Poland and strongly opposed the Obama health care plan. After the beginning of Syria war in 2011, he became a rebel on the side of the anti-government. Similarly, in May 2013, for arming the Free Syria Army with heavy weapons he argued with the military government for the establishment of a no-fly zone over the country. Later, he became the chair of the Armed Services Committee in January 2015. After that, he voted to support Trump's controversial arms deal with Saudi Arabia in June 2017. He had served and helped the US government several times to maintain friendly relations with the other countries.
Personal life of John McCain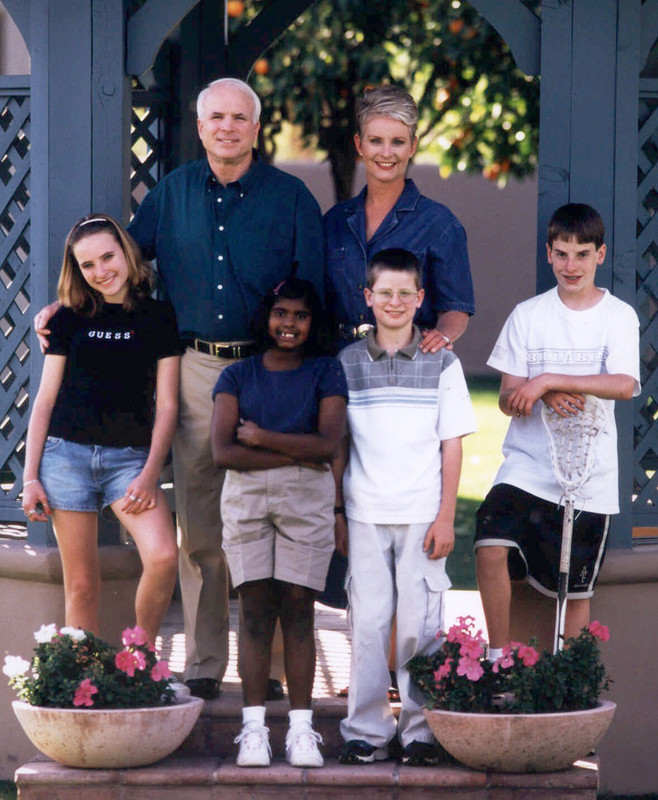 He was married twice in his lifetime, where his first wife was Carol Shepp, a model from Philadelphia on July 3, 1965. But after meeting Cindy Lou Hensley, a teacher from Phoenix, Arizona in April 1879, he started dating her and asked his first wife to grant him a divorce. Later in 1980, he finally got divorced from her, after a marriage compensation including two houses and financial support for her ongoing medical treatment due to her car accident that had taken place in 1969. Then he married Cindy on 17 May 1980, in the absence of his 3 children Douglas, Andrew, and Sidney. Douglas and Andrew are his adopted children from Carol first marriage. With his second wife, he got three children Meghan, Jimmy, and Jack along with one more adopted daughter Bridget from Bangladesh whom he adopted with wife Cindy.