Last updated on February 6th, 2017 at 11:23 am
Lara Yunaska is the wife of Eric Trump, the second-born son of Donald Trump and Ivana Marie Trump. The couple got married in 2014 at Trump's Mar-a-Lago estate in Palm Beach, Florida. Officiated by Jared Kushner, the wedding was attended by around 400 guests. The couple does not have a child yet.
Must Watch : Lara Yunaska in Bikini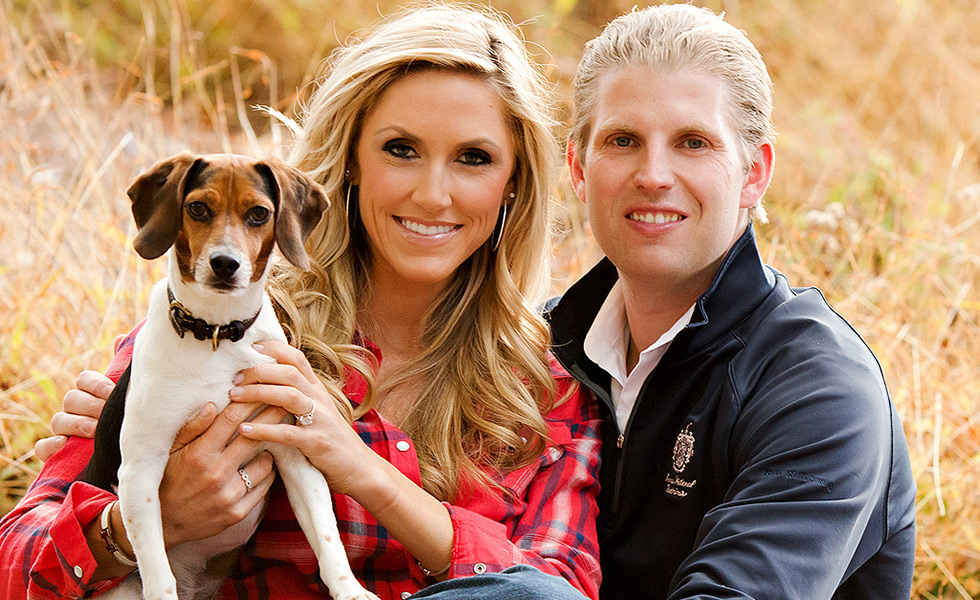 Lara Yunaska has made a career as a television personality working for CBS News. She is also the producer of a CBS show Inside Edition. Prior to working in television, Lara was the owner of Lara Lea Confections.
Must See: Lara Yunaska and Eric Trump's differences
Must See: Lara Yunaska and Eric Trump's wedding
Till date, Lara Yunaska's net worth or salary hasn't been disclosed. However, her husband Eric Trump, the vice president of The Trump Organisation, is worth a jaw-dropping $150 million. Eric owns the Trump Vineyard and Winery located in Virginia State. The estate was either given or sold to him by his father.
Eric and Lara live in Trump Parc East's apartment which is valued at slightly more than 2 million dollars. Besides, Eric and Lara also own a well-furnished custom-made house in Westchester and an apartment in Central Park South building.
Besides, Lara is also a philanthropist and a board member of Eric Trump foundation which is assumed to have donated more than 28 million dollars to St. Jude Children's Research Hospital since 2006. However, the foundation has frequently been accused of misuse of the funds raised during the charity events at the Trump Golf courses. Reportedly, the money raised was primarily used to cover the costs of the events although the foundation claims to have donated 100% of it.
From all the information above, we can conclude that Lara basically has a far more luxurious life than she would actually have if she weren't the wife of a millionaire.