Last updated on April 27th, 2020 at 06:09 pm
Governor Andrew Cuomo was once married to the daughter of a famous Kennedy clan Kerry Kennedy. She is the daughter of Robert F. Kennedy and Ethel Kennedy.  Andrew and Kerry married in 1991 and divorced in 2005.
Andrew Cuomo and Kerry Kennedy have three daughters together; Mariah Cuomo, Cara Cuomo, and Michaela Cuomo while they were married. Mariah and Cara are twins and all their daughters are no enrolled in Ivy League College. Michael and Mariah are at Brown University and Cara at Harvard.
Reason for Divorce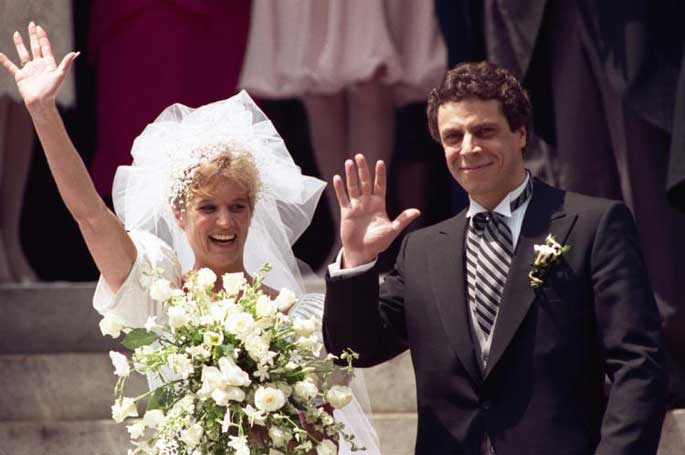 Cuomo and Kennedy were married for thirteen long years with three kids and they have to end their marriage. So, what happened?
Andrew Cuomo tried to show that his splitting up with wife Kerry Kennedy was amicable but that's not reality. Actually the divorce was severe and somehow hostile. This divorce resulted in all the Kennedy Clan hate Cuomo and vice-versa. In fact, Cuomo never liked Kennedy's.
Andrew and Kerry had talked about divorce; Kerry actually wanted the divorce to happen but Andrew thought he could fix it.  Kerry later filed for divorce and Cuomo knew it from a call from a reporter. The divorce was really acrimonious.
One of the reasons for their divorce was the disdain that Andrew Cuomo had for his in-laws and vice-versa. He never liked the gatherings of Kennedy's family and he was considered as Bully by the Kennedy Clan. Once in the party in Manhattan which was the informal launch of Cuomo's governor campaign the song "Sympathy for the Devil" was played which was about the assassination of Kennedy brothers. All Kennedy believed that it was Cuomo's decision to play that song.
The other reason is that Cuomo never liked the friend circle of Kerry and her cooking, cleaning, and dressing sense. Their relation was already in chaos in 2002 but Kerry decided to stay with Cuomo till his campaign. The 2002 campaign was failed and Andrew again requested her to stay for some time.
Andrew Cuomo had once confronted Kerry of an extramarital affair and that was the breaking point for her. Kerry was the one who told the kids about their divorce. Their fight didn't end after divorce. After their separation, they were again fighting and blaming each other on child support money. The battle was nasty. Kennedy Clan was still doubting that Cuomo was using their name in order to benefit.
Andrew Cuomo and Sandra Lee
Andrew Cuomo and his present girlfriend Sandra Lee met in 2005 at a cocktail party in Hamptons. She was introduced to Cuomo by a former aide of Cuomo. Now, they are living together in the mansion that Andrew Cuomo bought at the cost of $1.2 million in Westchester.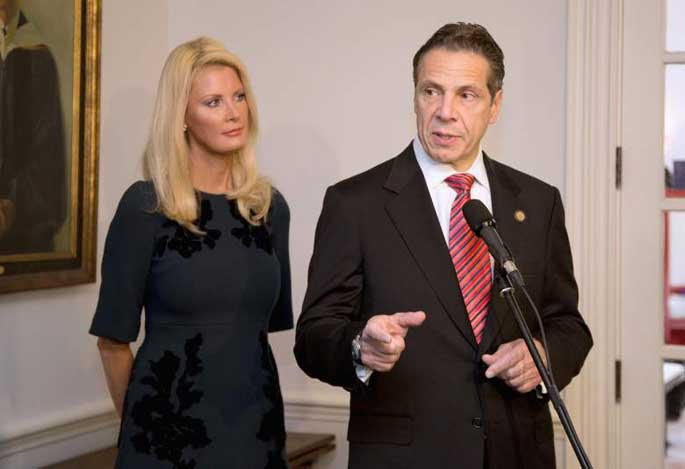 The three children of the Governor are loved by Sandra as her own. Many of her television show is recorded in that mansion's kitchen.
Sandra was previously married to CEO of KB Home Bruce Karatz in 2001 and divorced in 2005. Sandra considers Andrew as very loyal and person and she is confident that he wouldn't have any extra-marital affairs. Sandra and Andrew are not married yet.
She was the victim of breast cancer but she finally fought it off in 2015 and got cancer-free now. Andrew also proposed the huge $90 million breast cancer screening in the state. This proves how much he loves her.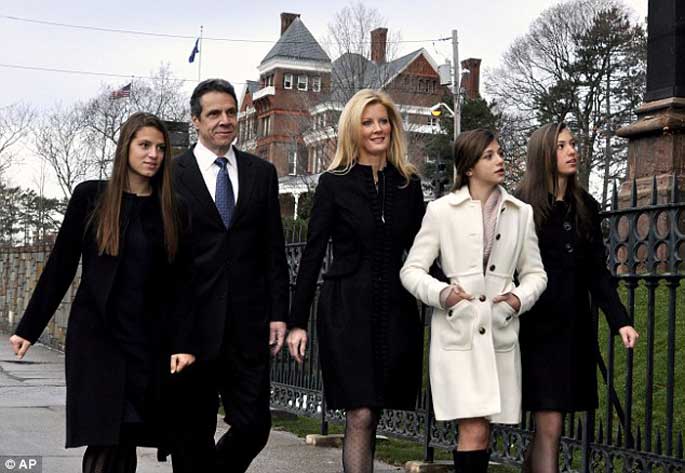 Also read: Twin sisters Cara Cuomo and Mariah Cuomo have tested positive Coronavirus (COVID-19)?