Kevin McCarthy is the incumbent US House Majority Leader who has been in the office since August 1, 2014, succeeding Eric Cantor. Formerly, Kevin was a House Majority Whip (2011 – 2014), and House Republican Chief Deputy Whip (2009 – 2011). McCarthy has been a member of the US House of Representatives from 22nd and 23rd district since 2007.
Early Life and Education
Kevin McCarthy was born on January 26, 1965 to father Owen and mother Roberta. Raised in Bakersfield, California, Kevin attended a local school and later joined California State University for an undergrad degree in marketing. In 1994, he earned a master's degree in business administration from the same university.
Personal Life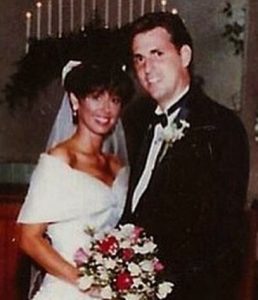 Kevin McCarthy is married to wife Judy. Since their marriage in 1992, the couple has had two children. The family currently lives in Bakersfield.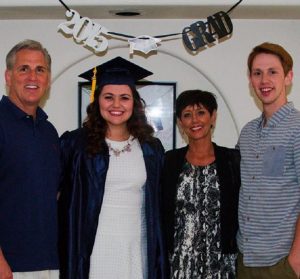 Career
At the age of 19, Kevin won a $5-thousand lottery. He invested the money to start a delicatessen business. Soon, as he joined the college, the business had to be sold.
After graduating from California State University with a master's degree in business administration, Kevin became Chairman of the Young Republicans in California. In 1999, he was elected to chair the national youth Republican union. Having gained valuable experience in such a post, McCarthy joined the California State Assembly in 2002. Succeeding Roy Ashburn in the State Assembly, McCarthy remained in the position until November 30, 2006 when he was elected to the US House of Representatives.
In the 2008 US House of Representatives Election, McCarthy won unopposed. In the following elections, he always won with more than a two-third majority – in 2010, 2012, 2014, and 2016, McCarthy received 98.8%, 73.2%, 74.8% and 69.3% votes respectively. While in the US House of Representatives, Kevin McCarthy has served as House Republican Chief Deputy Whip from January 3, 2009 to January 3, 2011. In 2011, he succeeded Jim Clyburn as House Majority Whip and held the post until August 1, 2014. Currently, he is the House Majority Leader.
In addition to working in different positions of the House, Kevin McCarthy has successfully engaged himself in committee assignments such as Committee on Financial Services. Under the committee, he was especially involved in the subcommittees related to capital markets and financial institutions. Similarly, Kevin was one of the authors of Wilderness and Roadless Area Release Act which released federally protected wilderness from controlled supervision. Likewise, he publicly criticized Hillary Clinton for a bad handling of the Benghazi attack in 2012.
Donald Trump and Kevin McCarthy
As Republican, Kevin McCarthy is a supporter of Donald Trump and his administration. Like Trump, he has frequently opposed Obamacare and criticized Hillary Clinton's works as Secretary of State. McCarthy once said, "Everybody thought Hillary Clinton was unbeatable, right? But we put together a Benghazi special committee, a select committee. What are her numbers today? Her numbers are dropping. Why? Because she's untrustable. But no one would have known any of that had happened, had we not fought."