Kathryn Helgaas Burgum is the current First Lady of the State of North Dakota. She assumed office on December 15, 2016 as her husband Doug Burgum succeeded Jack Dalrymple as Governor of North Dakota.
Early Life and Education
Kathryn Helgaas Burgum was born and raised in Jamestown of North Dakota. In Jamestown, her parents owned John Deere dealership which had various contracts of supplying several manufacturing and home supplies.
Working in the John Deere dealership and having strong interests in cheerleading, varsity tennis, and student government, Burgum went to Arizona State University after graduating from Jamestown high school. At Arizona State, Burgum studied retail business and went on to do an MBA in human resources from the University of North Texas.
Personal Life
Kathryn Helgaas Burgum is currently married to Doug Burgum, the Governor of North Dakota. She has three step-children: Jesse, Tom, and Joe Burgum. Prior to Doug, Kathryn was married to her college boyfriend. However, the marriage couldn't last and the couple decided to part their ways.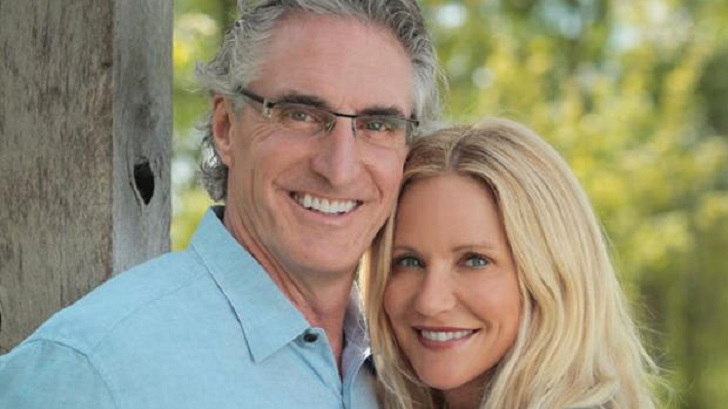 To be more personal, Kathryn likes to read, snowboard, ride horse and fish.
Career
Kathryn Helgaas Burgum landed her first professional job at her parent's family business in Jamestown. Working in the parts department of John Deere, Kathryn learned various practical things about retailing. Then, she moved on to join different companies and departments specializing in human resources and marketing. Moreover, Burgum also held a few jobs focused on retailing, manufacturing, real estate, technology, etc.
One of the most important parts of her career was between 1995 and 1998 when she worked at Great Plains Software. Interestingly, Doug Burgum was one of the senior-most officials at Great Plains Software. Although the couple had met each other, they didn't start to date until 2006.
After remaining in the humanities sector for more than 25 years, Burgum has been able to realize the special potential in herself and find out what bothers her the most. As Kathryn and Doug got married in 2016, she became the First Lady of North Dakota. Subsequently, under this capacity, Kathryn has vowed to fight against drug abuse and addiction and support teenagers and adults who are struggling with addiction. Burgum's special interest to this secret comes from her own personal experience. She says, "I'm very passionate about addiction because it affects me personally. I have actually been in recovery for 15 years now."
In the past, Burgum has been involved in several organizations.
Donald Trump and Kathryn Helgaas Burgum
Helgaas Burgum is relatively new to the American politics since Doug and Kathryn are married for just a few months. Anyway, she was one of the few First Lady attendees at Donald Trump Inauguration on January 20, 2017.