Quick Info about Seema Verma
Full Name

Seema Verma

First Name

Seema

Last Name

Verma

Born Name

Seema Verma

Birth date

27/09/1970

Birth Place

Portsmouth, Virginia, USA

Eye Color

Brown

Zodiac Sign

Libra

Nationality

American

Ethnicity

South Asian

Profession

Health Policy Consultant

Wife

Sanjay Mishra

Net Worth

$3 million

Age

49

Dating

NA

Engaged

Married

Parents

Jugal Verma

Twitter

https://twitter.com/SeemaCMS

Children

Maya Mishra and Shaan Mishra
Seema Verma is a popular American health policy consultant. Currently, she is the Administrator of the Centers for Medicare & Medicaid Services. Previously, Verma worked as the CEO of SVC, Inc.
Early Life:
Seema Verma was born on September 27, 1970. She is of Indian descent but was born in Portsmouth, Virginia, USA. She is the daughter of Jugal Verma In the year 1993, she completed her bachelors' degree in Life Sciences from the University of Maryland. Later, in the year 1996, she completed her masters' degree in Public Health from the John Hopkins School of Public Health.
Career: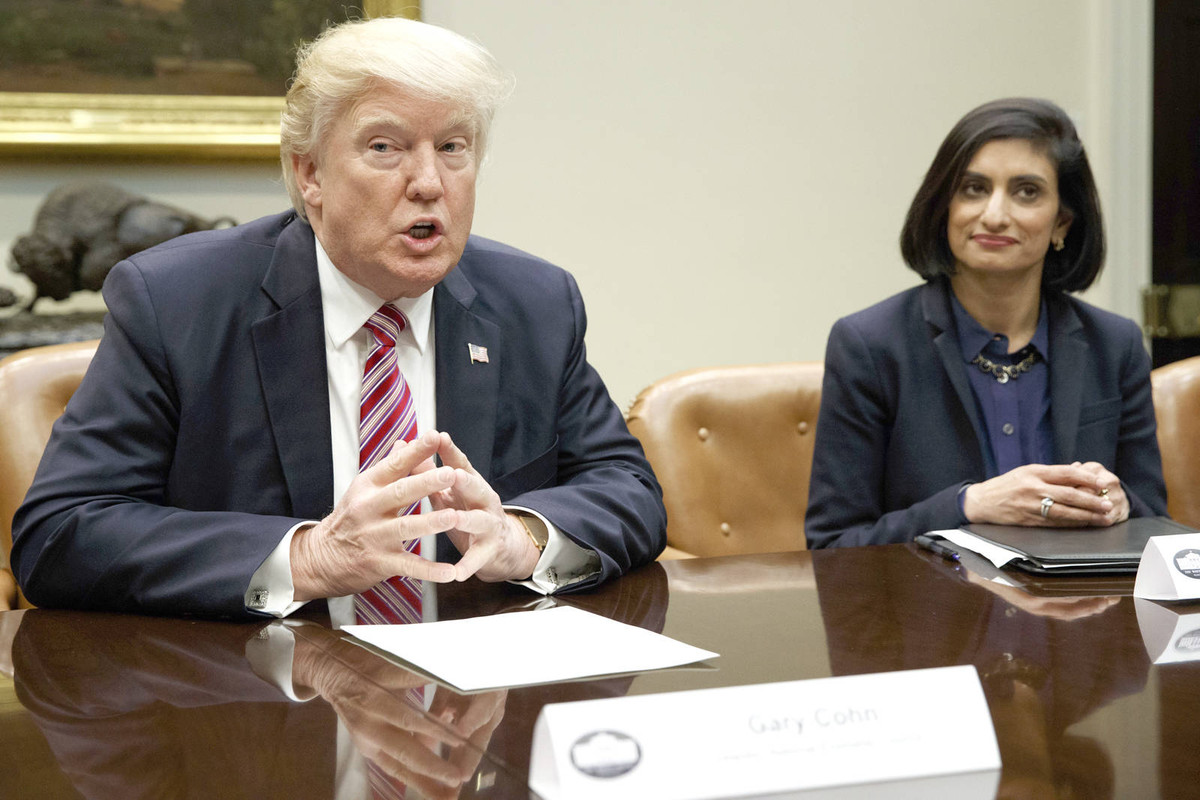 Seema Verma kicked off her early career as the vice president of Planning for the Health & Corporation of Marion County. She also provided her services for the Association of State and Territorial Health Officials. In June 2001, she founded a health policy consulting firm named SVC Inc and worked as its CEO as well as the president.
On March 14, 2017, Seema Verma was elected the Administrator of the Centers for Medicare & Medicaid Services. She is still servicing for more than three years. It was President Donald Trump who elected her the position. This indicates that they have a good relationship with one another. According to some of the reports, President Donald Trump is thinking to appoint Seema Verma as the new Healthy Secretary of the USA replacing Alex Azar. Mike Pence added her to the White House Coronavirus Task Force on March 2, 2020.
Personal Life: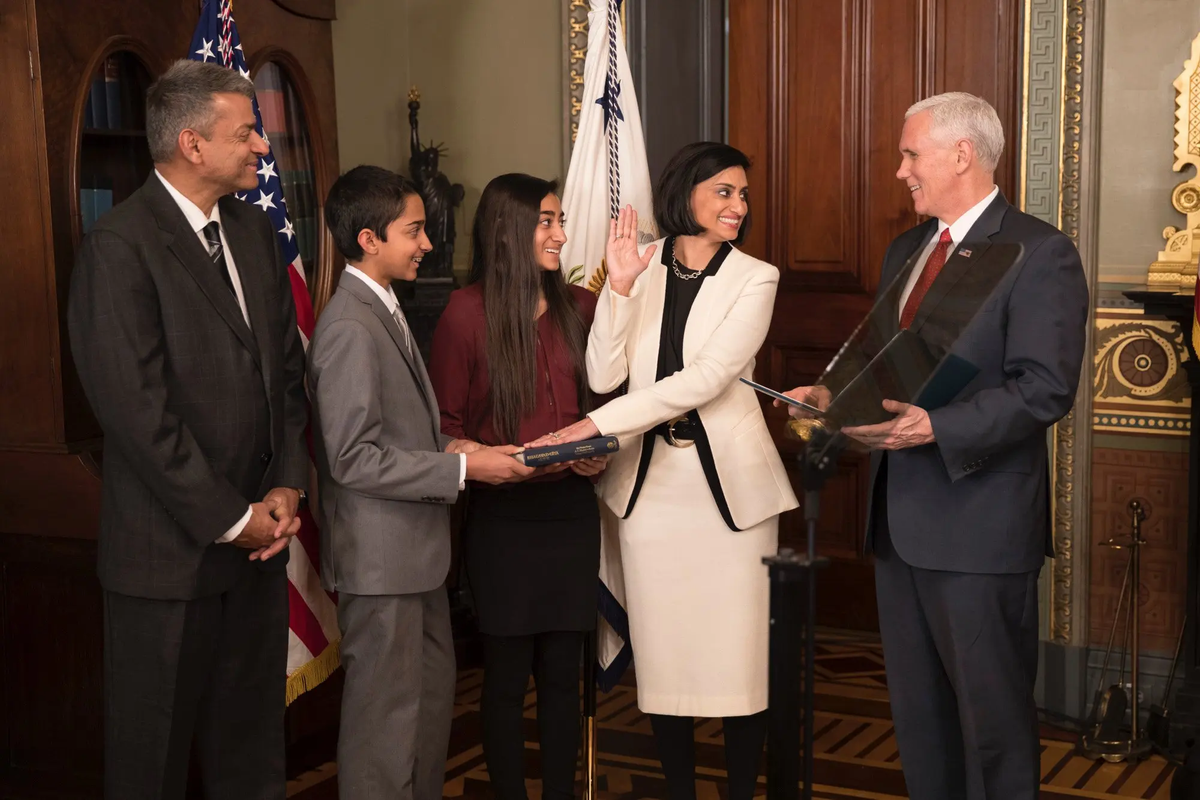 Seema Verma is married to Sanjay Mishra. Sanjay is a professional child psychiatrist who has been currently working at the Indiana Health Group. The couple shares a total number of two children- Maya Mishra and Shaan Mishra. Currently, she has been living in Carmel, Indiana along with her husband and two children.
Net Worth:
The estimated net worth of Seema Verma is approximately $3 million. She works mostly with millionaires and billionaires as Donald Trump has assembled his cabinet with all millionaires and billionaires. Her salary ranges from $90,000 to $100,000.
Seema Verma's Jewelry Controversy: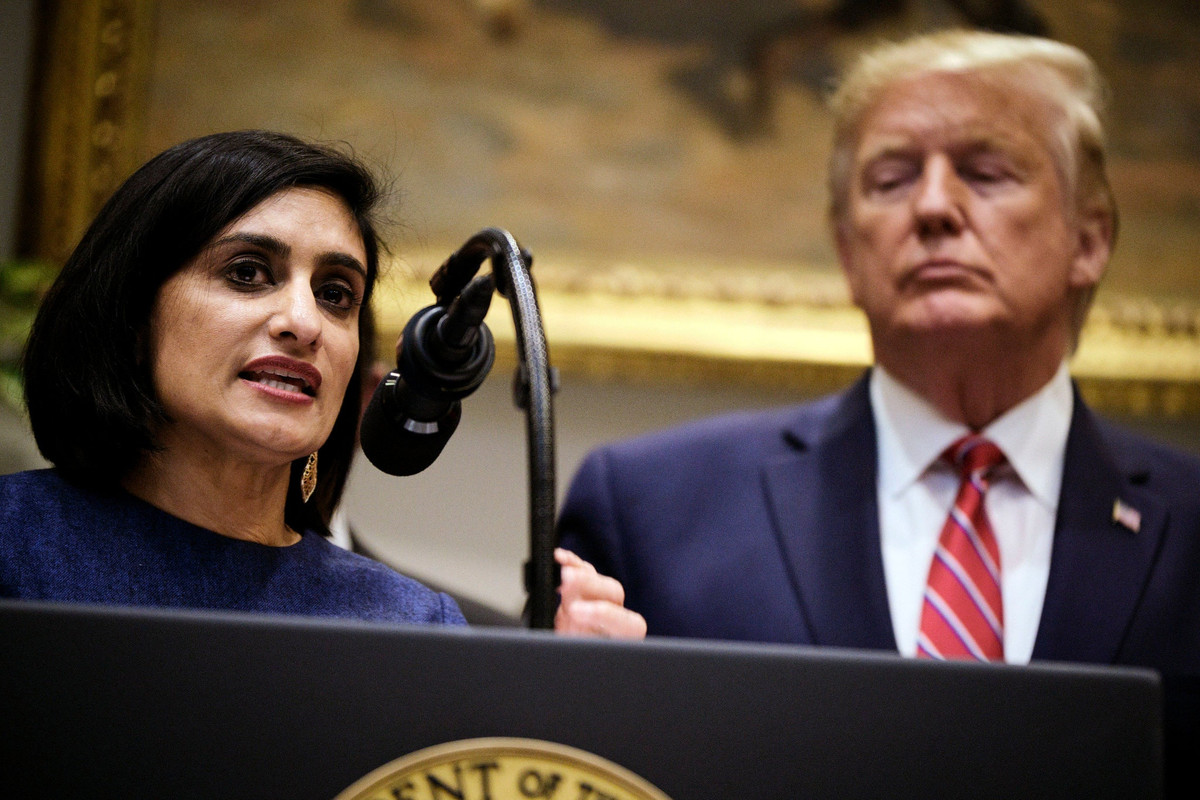 On August 20, 2018, Seema Verma requested the taxpayers to repay for her stolen jewelry during her trip to San Francisco. She even made a request to receive around $47,000 for the jewelry as well as $325 for her moisturizer and also $5,900 for her pendant. Later, she received a total of $2,852.40.
A Letter to the Doctors from CMS Administrator:
On July 17, 2018, Seema Verma sent a special letter to all the physicians; explaining to them that the administration was concerned over the documentation burden on the providers. There were three different proposals which were intended to improve the life of clinicians.
Facts:
She had lived in Taiwan for five years along with her parents.
In 2016, she was awarded the very prestigious 'Sagamore of the Wabash'.
During her time at SVC Inc., the company earned more than $5 million.
Michael Hiltzik has criticized her publicly calling her a great threat to public health.
She has remained a huge opposer of the proposal 'Medicare For All'.