Quick Info about Paul Wolfowitz
Full Name

Paul Wolfowitz

First Name

Paul

Last Name

Paul Wolfowitz

Born Name

Paul Dundes Wolfowitz

Birth date

22/12/1943

Birth Place

New York City, New York, USA

Zodiac Sign

Capricorn

Nationality

American

Ethnicity

White

Profession

Political Scientist

Wife

Clare Selgin

Net Worth

$1 to $5 million

Age

76

Dating

Shaha Riza

Parents

Jacob Wolfowitz and Lillian Dundes

Children

Sara, David, and Rachel
Paul Wolfowitz is a popular American politician. Apart from being just a politician, he is well-known as a diplomat as well as a political scientist. He has been actually famous for serving as the 10th President of the World Bank. Also, Paul Wolfowitz has provided his services for various other positions like the US Deputy Secretary of Defense, US Ambassador to Indonesia, etc. He is also the former dean of Johns Hopkins SAIS. Currently, Paul has been working as the visiting scholar at the American Enterprise Institute.
Early Life:
Paul Wolfowitz was born as Paul Dundes Wolfowitz on December 22, 1943, in New York City, New York, USA. He is the son of Jacob Wolfowitz and Lillian Dundes. In 1965, he completed his BA degree in Mathematics from Cornell University. He didn't further study Mathematics while his father wanted him to do so. Rather he went against his father's decision pursuing his degree in Political Science. The main reason he studied political science was to prevent nuclear war. In 1972, Paul received his Ph.D. in Political Science from the University of Chicago.
Career:
On February 13, 1981, Paul Wolfowitz was appointed the Director of Policy Planning and he provided his services until December 22, 1982. Then, he served as the Assistant Secretary of State for East Asian and Pacific Affairs until March 12, 1986. The same day he was appointed the United States Ambassador to Indonesia. He went to Indonesia and served as the ambassador until May 12, 1989.
On May 15, 1989, Paul Wolfowitz was appointed the undersecretary of defense for policy. He provided his services for this position until January 19, 1993. On March 2, 2001, he became the United States Secretary of defense and served until June 1, 2005. On the same day, Wolfowitz was appointed the 10th President of the World Bank Group. He served until July 1, 2007, and left the group.
Currently, he is the visiting scholar at the American Enterprise Institute. He has remained a strong critic of Donald Trump since Trump took an action on immigration. In fact, in January 2017, he wrote a column against this policy of Donald Trump. It was signed by 1000 Foreign Service Officers and published in the New York Times.
Personal Life: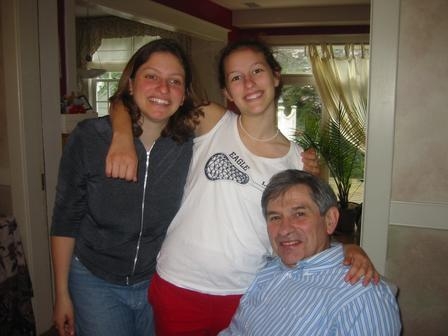 In 1968, Pail Wolfowitz got married to Clare Selgin. The couple had first met at Cornell University. They share a total number of three children- Sara, David, and Rachel. However, the couple separated in 1999 and they officially divorced in the year 2001.
After his separation with Clare, Paul started dating Shaha Riza. However, their relationship didn't last long. It brought a lot of controversies during Paul's presidential campaign for the World Bank. Apart from English, he speaks various other languages including Arabic, French, German, Hebrew, and Indonesian.
Net Worth:
The estimated net worth of Paul Wolfowitz is approximately $1 million to $5 million. His major source of income is from his current political position.
Facts:
Previously, Paul Wolfowitz serves as a Democrat until 1981. Now, he has been serving as a Republican.
As a scholar, he has written various columns as well as blogs for the institute. His writings has been published in various magazines and newspapers like The Independent, The Sunday Times, Newsweek, etc.
In the 2016 Presidential Election, Paul Wolfowitz didn't give his vote to Hillary Clinton although he had intentions to vote her according to a report of August 2016.
He has also worked as a lecturer at Yale University.
He has remained a strong supporter of same-sex marriage.