Kathy Hilton is a New York-born actress, a businesswoman and a philanthropist. She is also known as the mother of Nicky and Paris Hilton.
Early Life and Education
Kathy Hilton was born on March 13, 1959 to father Laurence K. Avanzino and mother Kathleen Mary. Raised in New York City, Kathy saw her parents go through a tragic divorce. After the divorce, mother Kathleen wedded Kenneth E. Richards.
As a teenager, Kathy graduated from a high school in Los Angeles where she met her close friend and King of Pop Michael Jackson. The death of Jackson in 2009 was a huge emotional and psychological tragedy for Hilton.
Personal Life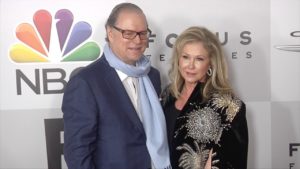 Kathy Hilton is currently married to Richard Hilton. Having been together since 1979, the couple has two daughters – Paris and Nicky Hilton – and two sons – Barron Nicholas and Conrad Hughes Hilton. Paris Hilton is a socialite and Nicky is a fashion designer. Hilton also has a granddaughter named Lily Grace from her daughter Nicky and her husband James Rothschild.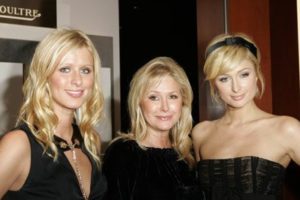 The Hilton couple currently lives in Bel Air, Los Angeles.
Career
Always a fanatic in acting, Kathy Hilton chose to pursue a career in the same field. Starting in 1968, Hilton has made appearances in numerous movies and television shows. Some of the television appearances include Family Affair, Bewitcher, The Rockford Flies, Happy Days and Nanny and the Professor. Likewise, Kathy also appeared in movies such as The Dark and On the Air Live with Captain Midnight. In 1979, Kathy Hilton decided to end her acting career. However, she appeared in one of the episodes of The Young and the Restless, hosted I Want to Be a Hilton for NBC News in 2005 and had a few scenes in The World According to Paris (2011).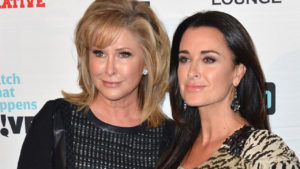 Leaving television and filmography, Kathy ventured into the business world. She started a gift shop called The Staircase in Los Angeles. As her business flourished, Hilton made an appearance in 2002 QVC shopping network for merchandise sales. In 2007, Kathy took her business career to another step by diversifying towards skincare line. Likewise, in 2012, she started her own clothing line for parties. Now, the dresses can be found in most parts of the world.
Kathy Hilton is a very philanthropic woman. As of 2007, she introduced the idea of celebs auctioning some of their belongings in order to raise funds for Make-A-Wish Foundation.
Donald Trump and Kathy Hilton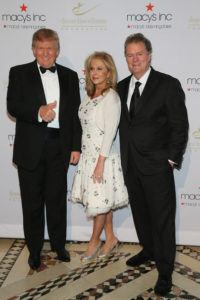 Kathy Hilton is a friend of Donald Trump. She and her daughter Paris Hilton are two of the millions of voters who voted for Donald Trump but among the few who openly claim so. Paris said, "I've known him since I'm a little girl, so yes I voted for Trump."