Kelcy Warren is one of Forbes Magazine's billionaires who is currently the chief executive officer (CEO) of Energy Transfer Partners. Kelcy is worth $4.4 billion, as of 2017.
Early Life and Education
Kelcy Warren was born on November 5, 1955 to father Hugh Brinson and mother Bertie Lee. Raised in White Oak of Texas with three other siblings, Kelcy went to White Oak High School. As he completed his schooling, Kelcy joined the University of Texas at Arlington for an undergraduate degree in Civil Engineering.
Personal Life
On June 3, 2010, Kelcy married Amy Hudson. Formerly, he was married to Sherry Johnson from May 18, 1980 to 1991. Kelcy has a son named Klyde Warren. Currently, he lives with Amy in Preston Hollow on a property worth over $25 million.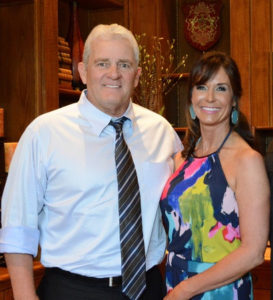 Kelcy is a big spender. In 2010, he spent $46.5 million on a 3500-acre ranch in Pagosa Springs of Colorado.
Career
Graduating from the University of Texas at Arlington in 1978, Kelcy joined Lone Star Gas Company. Working there for a couple of years, he joined Endevco where he worked for more than a decade. While at Endveco, Warren was also responsible for the administration side of Cornerstone Natural. In 1993, he left Endveco and took up the position of CEO in Cornerstone Natural.
Leaving Cornerstone Natural in 1996, Kelcy joined Crosstex Energy as a member of its board of directors. He remained in the position for four years and moved to Energy Transfer Partners. Currently, he is the CEO of the multibillion-dollar company. Besides, Warren also works in different top-level positions at numerous companies such as La Grange Energy, ETC OLP, US Propane LLC, etc. In 2007, as Kelcy became the CEO of ETP, he acquired bankrupt Lajitas Resorts. Likewise, he also invested in founding Music Road Records.
Besides being a big spender, Kelcy is a kind philanthropist. In 2012, he offered $10 million to build a park in Dallas. Likewise, he also holds Cherokee Creek Music Festival in his Cherokee-based ranch and collects money for his non-profit organization, Cherokee Crossroads, Inc. He is also involved with Caddo Lake Institution which aims to promote ecological sector around Caddo Lake.
Donald Trump and Kelcy Warren
Kelcy is a donor for the Republican candidates. In 2012 and 2016, he donated around $6 million to Rick Perry. Likewise, Kelcy contributed $103,000 to Donald Trump's MAGA PAC. Being one of the top executives behind Dakota Access Pipeline, Kelcy came into controversy after Donald Trump started working in favor of the project.