Last updated on January 20th, 2019 at 08:29 am
Doug Burgum is the 33rd and incumbent Governor of North Dakota who assumed office on December 15, 2016, as the successor of Jack Dalrymple. A Republican by political ideology, Burgum is also a tech entrepreneur. He was the President of Great Plains Software which was worth $1.1 billion when acquired by Microsoft.
Early Life and Education
Born on August 1, 1956, Doug Burgum was raised by his parents in Arthur, North Dakota. In 1974, he joined North Dakota State University for undergraduate studies. Subsequently, Burgum came a Stanford University MBA holder in 1980.
In 2006, Burgum received an honorary doctorate from the University of Mary.
Personal Life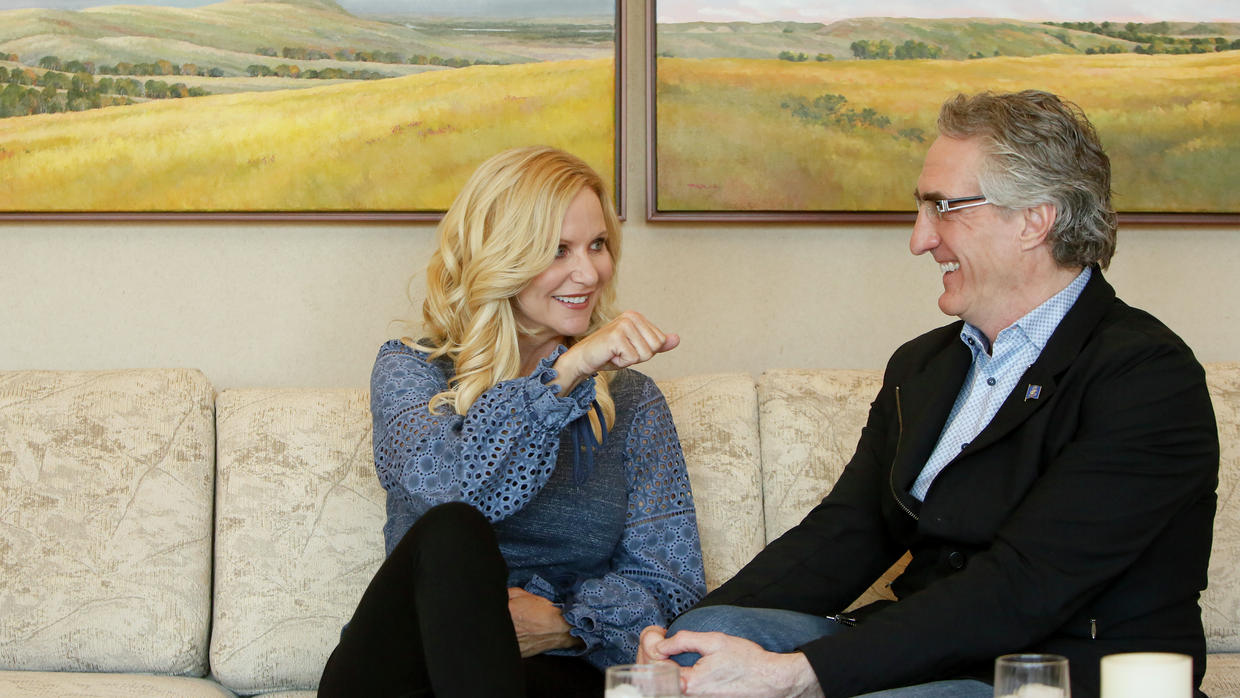 60-year-old Doug Burgum was previously married to Karen Stoker. The couple had three children: Jesse, Tom, and Joe Burgum. He got recently engaged to Kathryn Helgaas of Fargo.
Career
After graduating from Stanford Graduate School of Business, Burgum joined McKinsey & Company. He soon mortgaged his land for $250,000 and ventured into a start-up software company called Great Plains Software. He became President of the company in 1984 and rose to fame as the company started being recognized as one of the Fortune top 100 companies. By 1989, the company had around 250 employees, and by 1997, the company was making $300 million in sales annually. In 2001, Burgum sold the company to Microsoft for a value of $1.1 billion. Selling the company, Burgum remained in Microsoft for 7 years as vice president of the Microsoft Business Solutions Group.
Leaving Microsoft, Burgum started giving time on the board of SuccessFactors as its Chairman from 2007 to 2011. Then, he joined Atlassian's board as Chairman in 2012 and helped it expand its board committee. Burgum also served as acting CEO of Intelligent InSites. Besides technological sector, Doug Burgum has huge investments in other sectors such as real estate. As a founder of Kilbourne Group, Burgum has been contracted to build and renovate several real estate properties in Fargo. In addition, Burgum had once ventured into venture capital business by founding Arthur Ventures.
Although no sources have revealed Burgum's net worth, he is estimated to be worth at least a couple of hundred million dollars. As a wealthy man, Burgum frequently engages in philanthropic activities such as donating real estate to educational institutions and providing financial support to charities.
Though Doug never had any political background, he was an active member of the Grand Old Party. As the Republican nominee, he won the 2016 Governor's election and assumed office on December 15, 2016.
Donald Trump and Doug Burgum
President Donald Trump and Governor Burgum have a few things in common. They both are fresh men to the US politics and they are both businessmen. Moreover, both Trump and Burgum have investments in real estate development, though Trump's investments might be much larger than Burgum's.
On Trump's executive order on Dakota Access Pipeline, Burgum released a statement on his website, "After months of politically driven and costly delays by the Obama administration, President Trump has moved this important infrastructure project one step closer to completion. This pipeline underwent an exhaustive review process and was twice upheld by federal courts. We ask that the Trump administration provide federal law enforcement resources to assist in upholding the law and protecting people and property rights as the project moves toward completion under Lake Oahe."