Jeff Flake is an American politician who is recognized for his conservatism and vocal opposition to President Donald Trump. At present, he is serving as the senior United States Senator from Arizona where he was first elected in 2012.
Early life
He was born as Jeffry Lane flake on 31 December 1962, in Snowflake, Arizona, US to father Dean Maeser Flake and mother Nerita. For his education, he earned a Bachelor of Arts in International Relations in 1986. After that, he obtained a Master of Arts in Political Science from Brigham Young University.
Career
So happy to have Senator Kyl back in familiar surroundings. pic.twitter.com/ym0dGapGQl

— Jeff Flake (@JeffFlake) September 5, 2018
He started his political career in 2000 after being first elected to Congress. In the year 2005, to handle damage from Hurricane Katrina he was one of 11 House representatives to vote against a bill providing supplemental emergency funds. After that, he had no Democratic Party opponent in the 2006 mid-term elections. So he easily defeated the Libertarian Party candidate, Jason Blair, with 74% of the vote. Five years later in 2011, he made an announcement of running for the US Senate seat being vacated by the retiring Senate Minority Whip Jon Kyl in 2012. A year after, on 3 January 2013, he succeeded retiring Republican US Senator Jon Kyl. Then in 2017, he was ranked as the fourth most conservative Senator by The New York Times which used an analysis of the Senate's ideological composition.
Also, he is a singer of the Taxpayer Protection Pledge. Similarly, he is one of eight House members to receive a 100% approval rating from the American Conservative Union. In July 2007, he was ruled the least profligate spender in Congress by Citizens Against Government Waste and designated a "Taxpayer Super Hero". A year later in 2008, he voted against the Troubled Asset Relief Program (TARP). The Senate passed the Bill Williams River Water Rights Settlement Act on 2 December 2014. The Bill was an effort to put an end to a fight over water rights in the Bill Williams Watershed in Arizona. Then, along with Senator John McCain, Jeff introduced the Senate version of the Bill. They both stated that the new changes could make it harder as 94% of Arizona's waterways do not flow continuously which would affect most of Arizona's waterways. Finally, on 16 December 2014, despite his efforts against the bill was signed into law by President Barack Obama.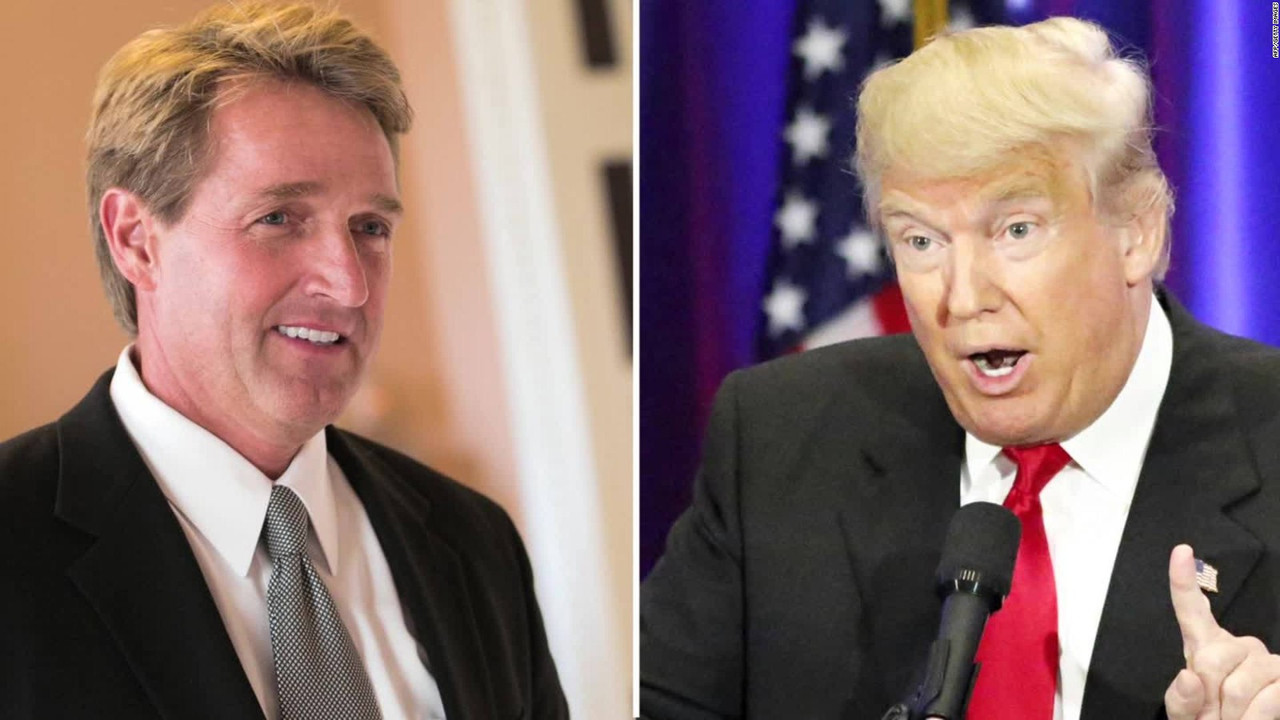 Moreover, in the 2016 election for President, his Senate seat was up for re-election then he angered some Republicans by his criticism of Donald Trump. After seeing his anger, even Trump himself was furious that Flake called on him to withdraw from the presidential race. Furthermore, to prohibit immigration from seven predominantly Muslim countries, he spoke out against President Donald Trump's January 2017 executive order. After that, he said, "It's unacceptable when even legal permanent residents are being detained or turned away at airports and ports of entry". Recently at the current year 2018, he was among six Republicans senators that voted against an $854 billion spending bill that meant to avoid another government shutdown.
Personal life &
Net worth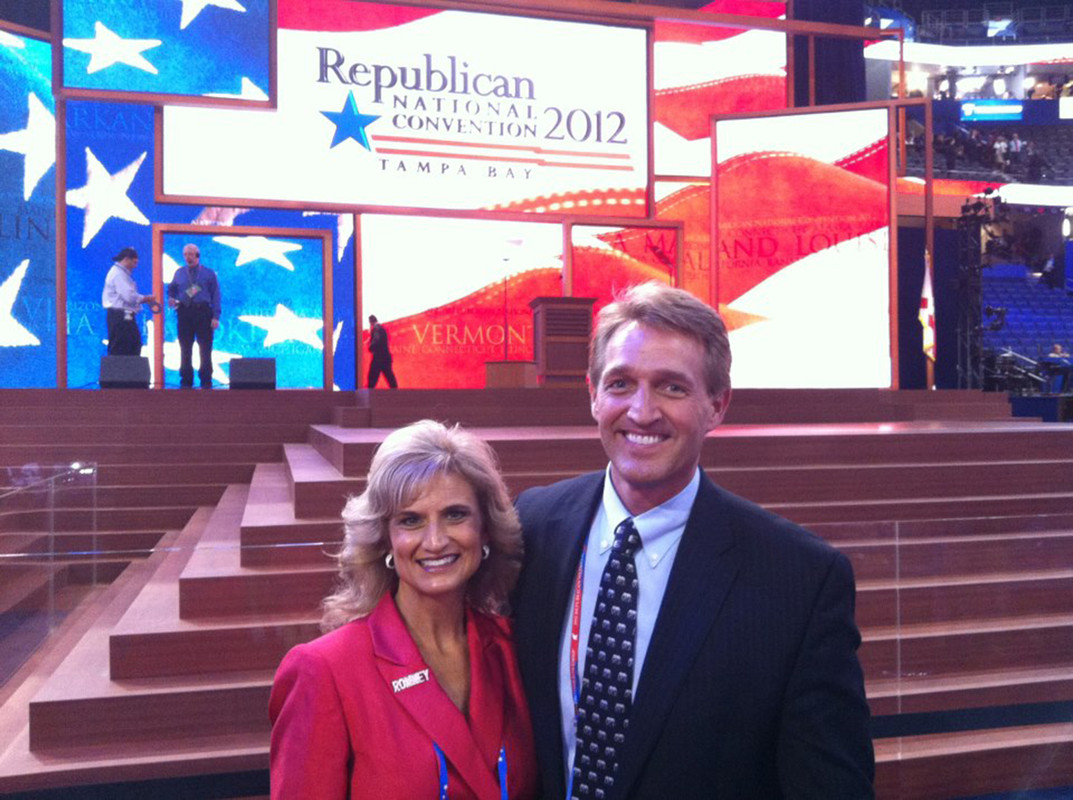 While talking about his personal life, he is a married man. In 1985, he married Cheryl. The couple has five children together named Alexis, Ryan, Austin, Tanner, and Dallin. Similarly, they also have a son-in-law. At current, the couple together lives in a gated community in Mesa, Arizona.
At the present year 2018, his net worth is estimated to be approximately $50 thousand that he has earned through his political career. Further information regarding his annual income, cars, and mansions is not disclosed yet.
Facts
After moving back to Arizona, he was named Executive Director of the Goldwater Institute in 1992. Then he served to promote a conservative philosophy of less government, more freedom, and individual responsibility.