Trey Gowdy is an American politician and member of the United States House of Representatives. Gowdy represents South Carolina's 4th congressional district in the U.S. Congress but has announced his retirement in politics to pursue a career in law.
The Early Years of Trey Gowdy
Trey Gowdy was born to Novalene and Harold Watson Gowdy on August 22, 1964. Despite being born in Greenville, Gowdy grew up in Spartanburg. During his youth, Trey delivered newspapers for the local daily and worked at the community market. Trey Gowdy attended the Spartanburg High School and graduated in 1982. He then entered Texas's Baylor University and received his Bachelor of Arts in History. Gowdy then returned to his home state of South Carolina, where he attended the University of South Carolina to earn his Juris Doctor.
The Career of Trey Gowdy
Following his graduation from law school, Trey Gowdy clerked for John P. Gardner on the South Carolina Court of Appeals. Gowdy served in a similar position at federal judge George Ross Anderson Jr.'s office; Anderson was a judge at the United States District Court for the District of South Carolina. Gowdy then started practicing law in the private sector but later re-entered the federal landscape following his appointment as an Assistant United States Attorney. Gowdy led the successful prosecution of J. Mark Allen, an "America's Most Wanted" suspects. This led Trey to be awarded the Postal Inspector's Award.
In February 2000, Trey Gowdy left the Attorney's Office and ran for the 7th Circuit Solicitor; Gowdy was able to defeat incumbent Solicitor Holman Gossett during the Republican primary. He ran unopposed in during the general elections, a circumstance he would find himself again in 2004 and 2008. During this time, Trey Gowdy appeared in four episodes of Forensic Files and followed it with appearances in Dateline NBC and SCETV.
In Politics
In 2009, Trey Gowdy announced his decision to run for the Republican primary for South Carolina's 4th Congressional district Gowdy's announcement. This came as a result of incumbent Congressman Bob Inglis's apparent disapproval for traditional values of the conservative wing of the Republican Party. During the primary held in June, Gowdy emerged with most votes among the six Republican candidates. However, as no one received a 50% majority, a run-off election was held with Inglis and Gowdy in contention. Trey emerged victorious, defeating Inglis with a 70 to 30 vote distribution. Gowdy then defeated Democrat Paul Corden to secure his seat at the Congress. Gowdy was reelected during 2012, 2014, and 2016 elections.
Despite being a Republican, Trey Gowdy supported FBI's investigation to search evidence that proved the existence of a relationship between Trump campaign and the Russsian government. Gowdy's support was faced with criticism by many Trump supporters. In 2018, Trey challenged President Trump when he spread the unconfirmed news about FBI interrogating his campaign. This further sparked friction between Trump allies and Gowdy. This followed earlier rifts between Trump and the South Carolina congressman; Gowdy had endorsed Marco Rubio in spite of Trump naming him as one of the possible nominees for Attorney General.
There is a time to come and a time to go. This is the right time, for me, to leave politics and return to the justice system. Full statement here → pic.twitter.com/7I8AApqvs1

— Trey Gowdy (@TGowdySC) January 31, 2018
Personal Life & Net Worth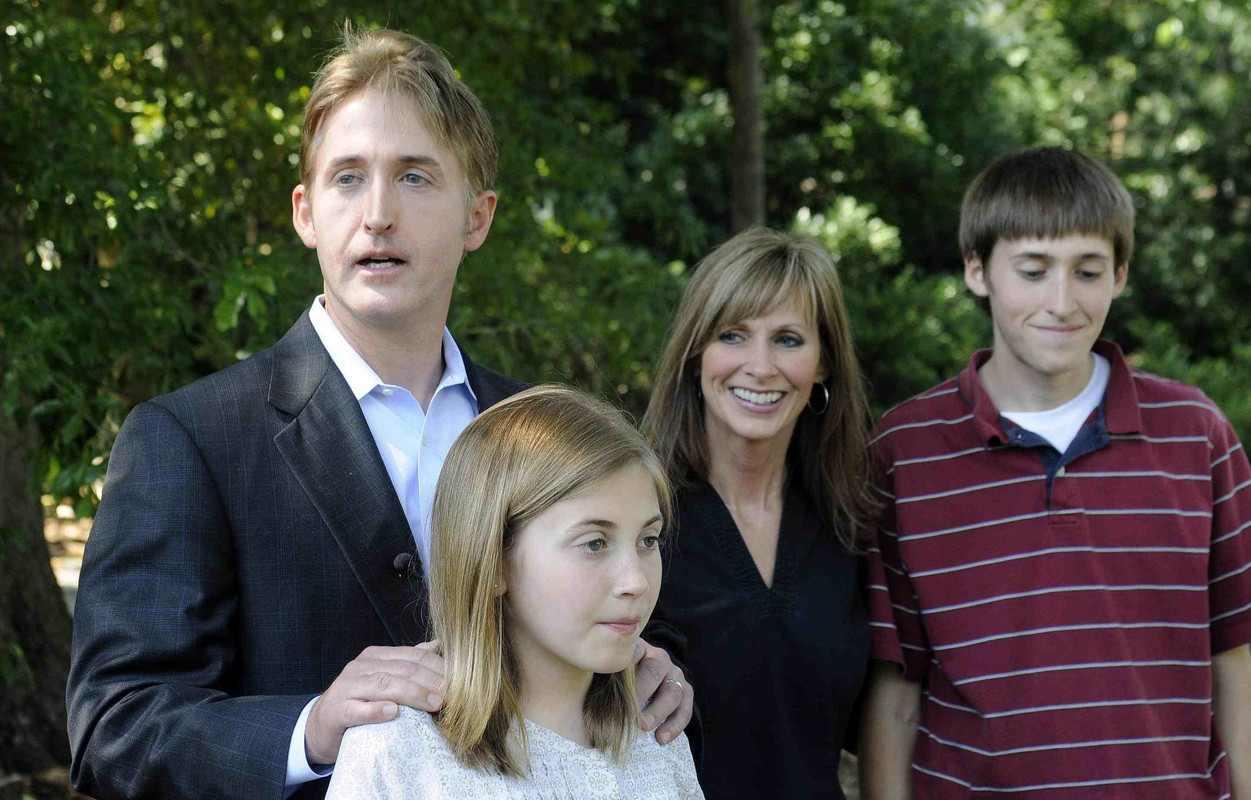 Trey Gowdy is in a matrimonial relationship with Terri Dillard (now Gowdy). The couple has two children Watson Gowdy, Abigail Gowdy. Trey Gowdy has an estimated net worth of around $500,000.
Facts
Trey's wife was the 2nd runner-up for Miss South Carolina.

Gowdy had tried to initiate the prosecution of Hillary Clinton during the 2016 campaigns.